Applesoft Bot Demo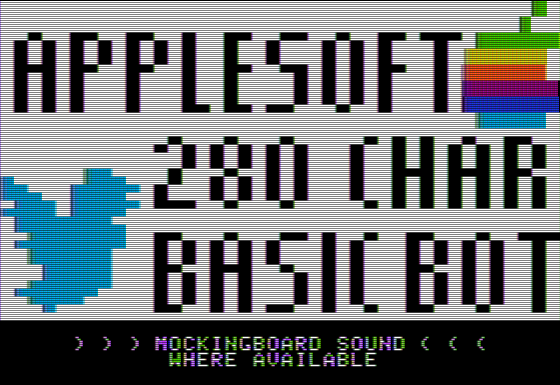 ---
1st place retro-demo at Demosplash 2020.
By -=DEsIRE=-: code by deater, music by mAZE.
Only 8kB in size thanks to lzsa decompression by Emmanuel Marty.


A bunch of Applesoft BASIC demos that fit in 280-byte tweets. First tested on Kay Savetz's @appleiibot.
---
Screenshots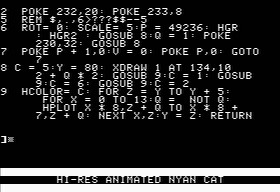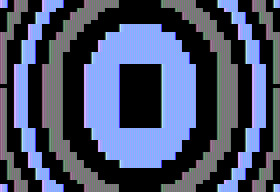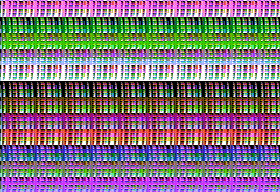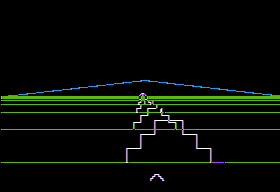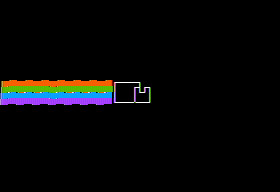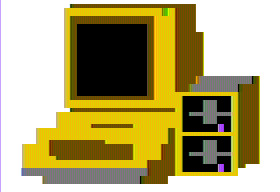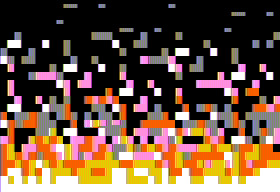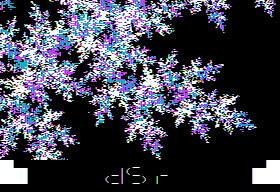 ---
Video
---
System Requirements
You need at least an Apple IIe or newer
You need a Mockingboard Card, ideally in slot 4
Should run fine in AppleWin and newer MAME
---
Sourcecode and Disk Image
You can get the disk image here: bot_demo.dsk (140k), 20 November 2020

You can get the sourcecode here in the demos/bot_demo directory of my dos33fsprogs github repository:
git clone https://github.com/deater/dos33fsprogs/
---
Vote for this at Pouet
---
More info
For info on what's going on in the Applesoft BASIC programs see this page which explores them in more detail.
The demo is playing Mockingboard AY-3-8910 chiptune music in the background using my PT3 player
The demo is controlled from the interrupt handler. It won't work unless you have a Mockingboard to generate timer interrupts.
The demo contains the BASIC programs and copies them to $800 at the right time. It runs LIST on them by putting LIST into the input buffer and jumping to the BASIC entry point. It does RUN in a similar way.
To stop the program, the interrupt handler comes in after a set number of seconds. It then forces a faked up return from the interrupt handler away from the running program and back into our code that lives up at $6000.
The code assumes you have an Apple IIe, as the applebot emulates a IIe and some of the demos are Double-Hi-Res which is only available on IIe and newer systems.
---
Back to my Demos
---
Check out my Apple II Myst Demake if you haven't already