Early Winter 2006
Greetings, we haven't had many pictures lately, so I thought I'd post some before the Christmas rush.

Kristina and I haven't stopped going on weekly hikes, it's just that we are often going to repeat places, or else we are going to less scenic locations.

In early November two of Kristina's friends visited, and we took them on an obligatory quick-tour of the local sights. We went to upper Buttermilk Falls (last visited here). The water was relatively high, though the early hour made for a different slant of light: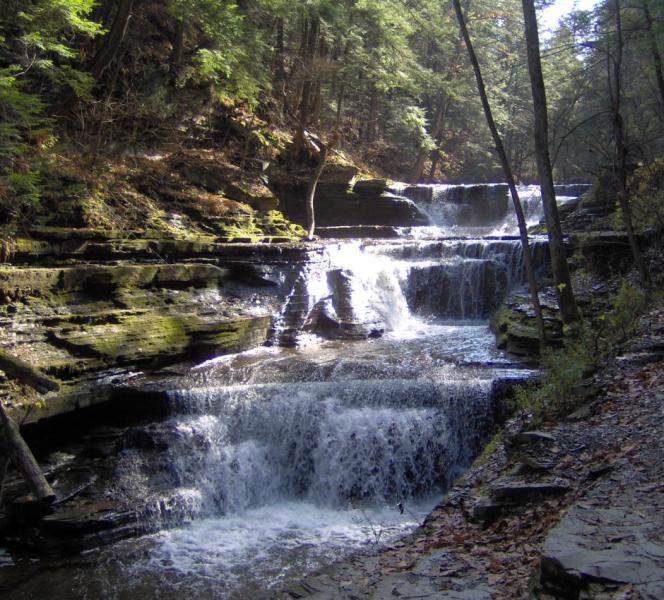 It was cold the night before, and the cliffs were covered in icicles: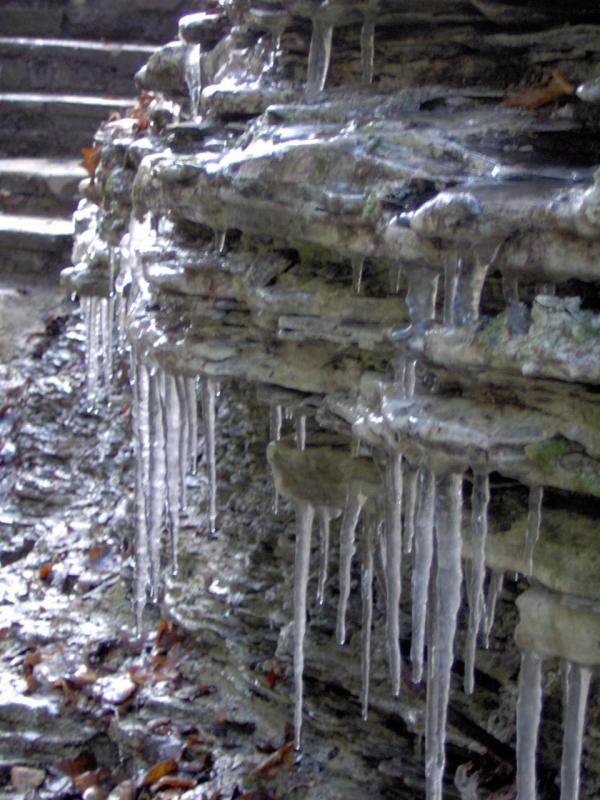 There is an area along the trail with potholes filled with pretty blue water: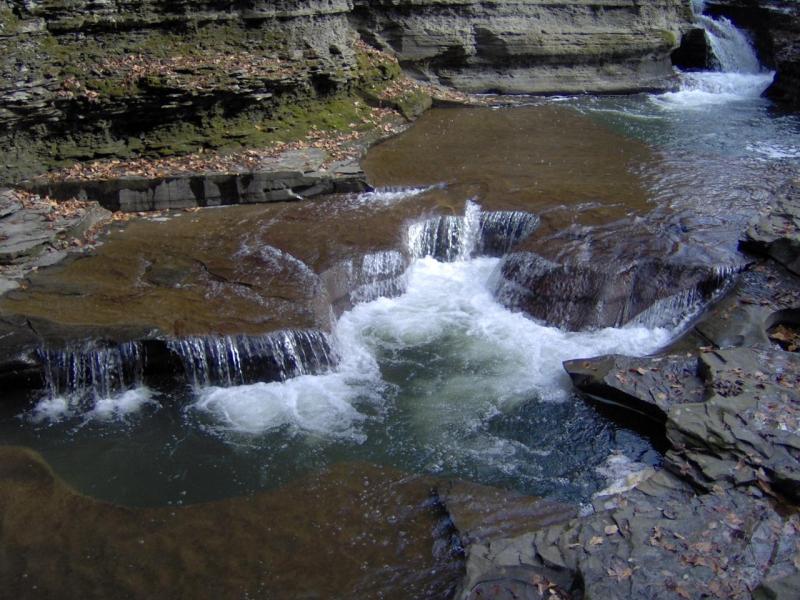 ---
A different day we decided to walk some more of the Finger Lakes Trail. We parked at the north end of the Sweedler Preserve, and walked the trail until we came to the first road, then looped around on a steep road down to lake-level and then back up along Lick Brook (last visited here).

We crossed the train tracks not too long before a train came. A little bit upstream the creek disappears completely for a distance, although it's hard to tell in the picture.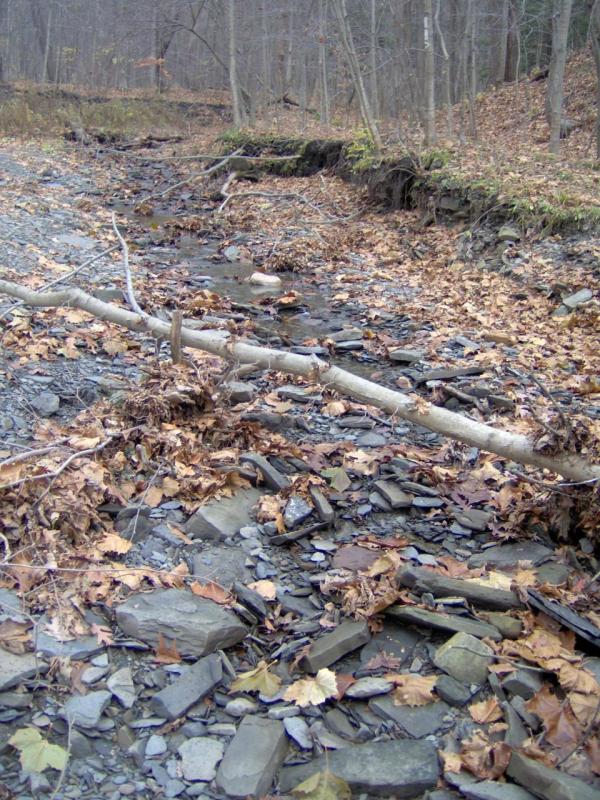 With the leaves missing, it was easier to see the taller falls: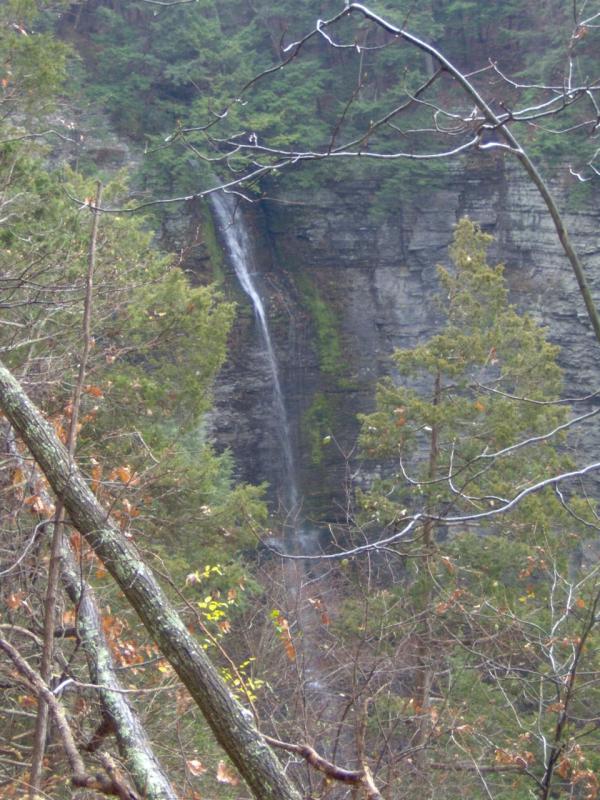 That was a long walk, and luckily the rain mostly held off until we got back to our car.
---
We have been trying to visit many of the trails in the various Cornell Plantations maintained areas, but often the trails are poorly marked and take you weird places. We often end up wandering near horse race-tracks, or end up having to cut across the golf course.
---
I usually post the first snow of the season, but we missed it this year! We celebrated Thanksgiving a week early in Cape Cod this year, and there was an inch or so of snow on the ground when we returned to Ithaca. We've had a few other light snowfalls in December, but the weather keeps turning warmer and melting everything...
---
A flock of wild turkeys numbering at least 15 has taken up residence in our apartment complex. They might look small in the picture, but they are larger than you think. The way they run looks disturbingly like the velociraptors in Jurassic Park, and they can fly suprisingly long distances. They spend a lot of their time sitting in small berry trees eating the fruit. Here is a picture of two of them: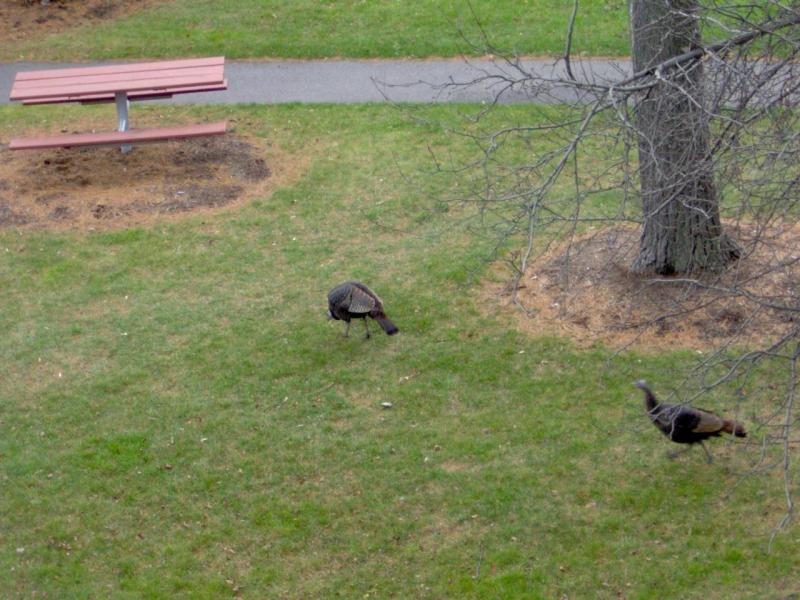 ---
On a recent weekend we went to Trumansburg for a library booksale, and then on to the Cayuga Nature Center to do some hiking.

There is an interesting "tree house" they have there, see if you can see me in the picture: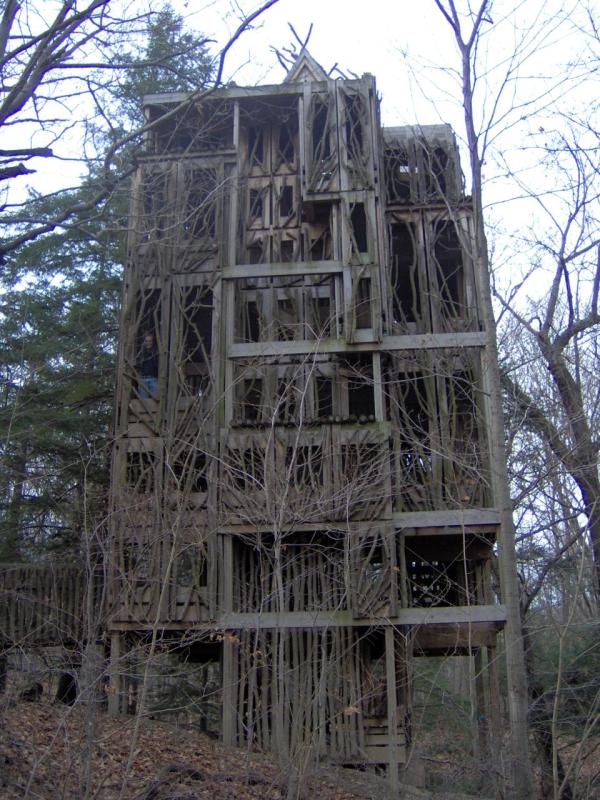 There is also a sizable waterfall: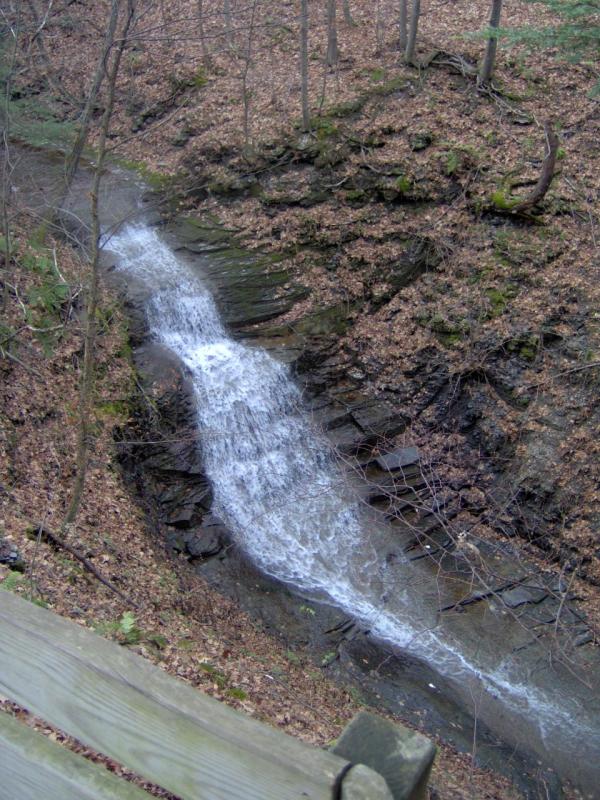 We hiked on a lot of the trails, though a few were confusingly marked. We came across some deer (wisely staying in an area where hunting isn't allowed) as well as a grouse.

Across the lake you can vaguely see the salt mine, which is the deepest rock-salt mine in North America and actually extends beneath the lake.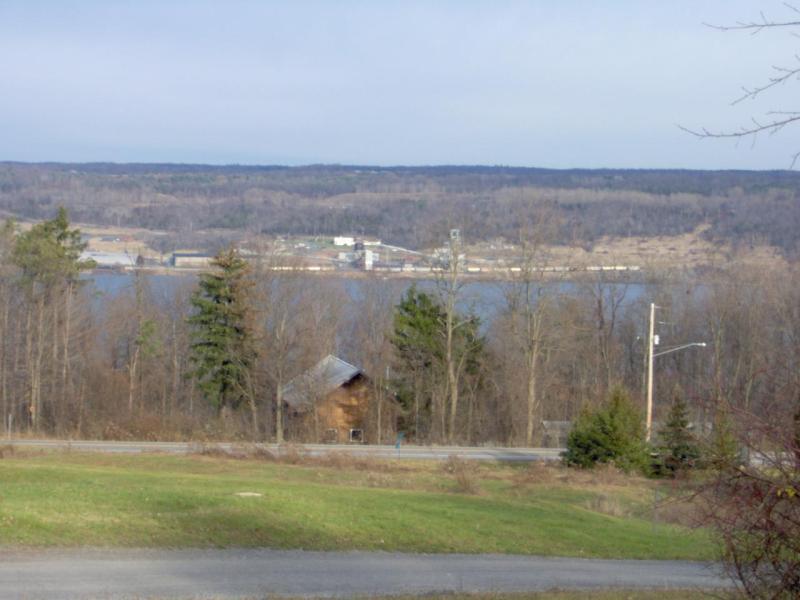 ---
Finally, Kristina and I were getting ready for Christmas by making cookies. In the foreground you can see an LED Christmas tree I soldered together from a kit.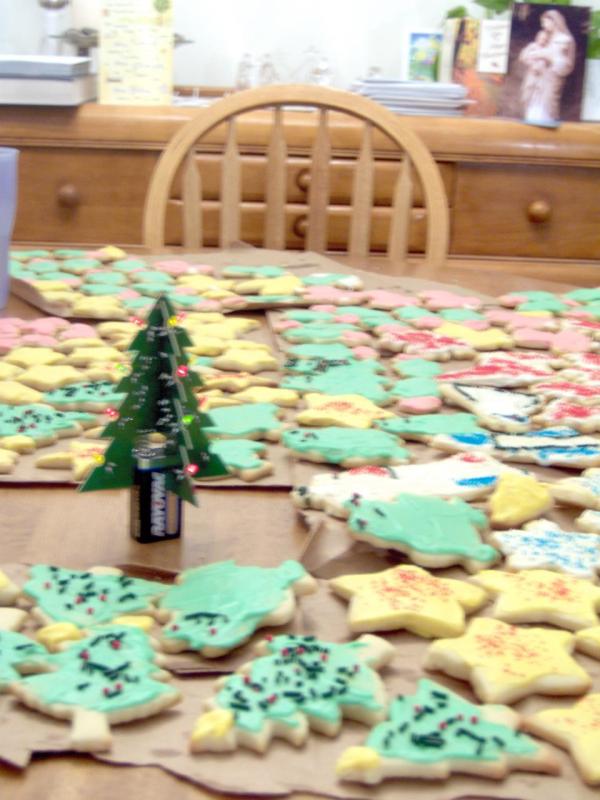 ---
Back to main pictures page...