Spring(?) 2007
March was a cold month, but eventually toward the end the weather warmed, and all of the snow we had accumulated started to melt: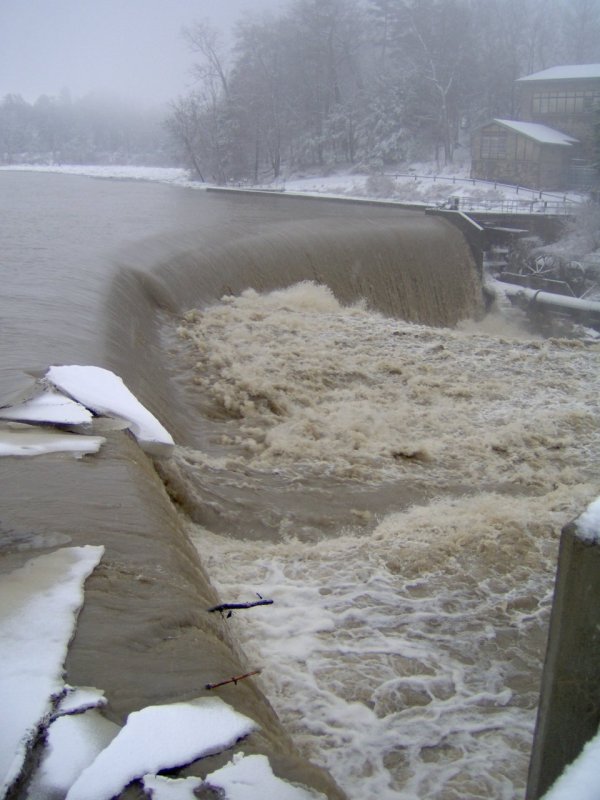 But after a week or so of relatively warm weather, it got bitterly cold again. On Easter Sunday in early April it was snowing, although it wasn't sticking much. I think this picture here is from the day before, but it looked much the same on Easter itself: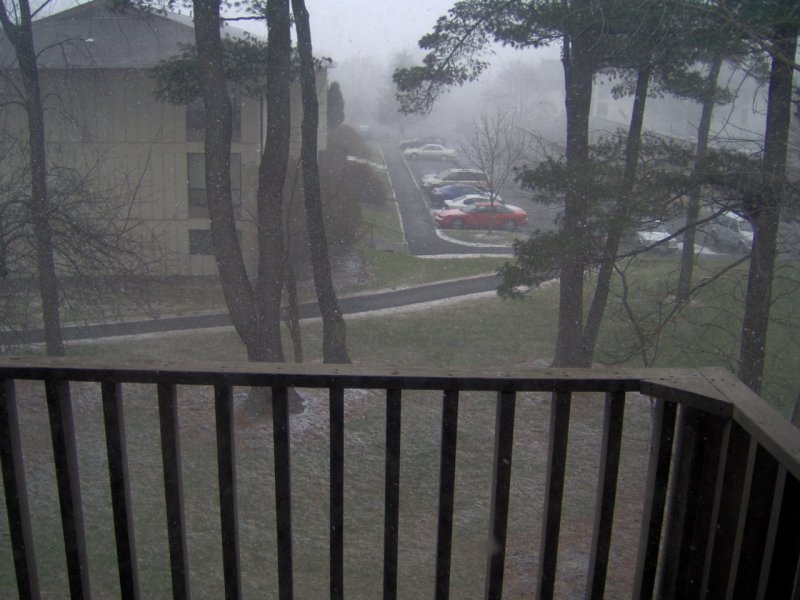 Between the snow and the gobbling turkeys I was wondering if all the holidays had gotten a bit mixed up: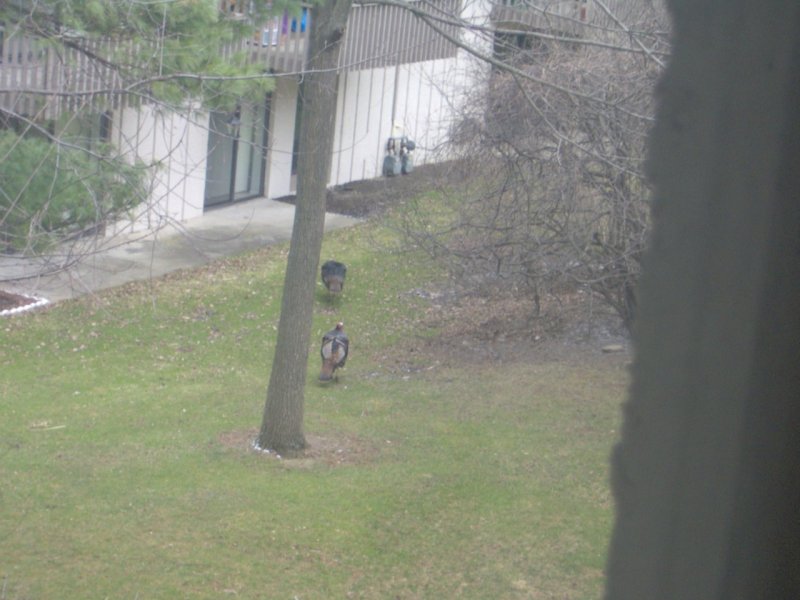 The following week was nonstop work, as I was putting together a paper submission for PACT07. I did get the paper submitted in time, although it meant I was busy in my office for the first part of my family's visit.

Luckily I had much of Saturday to hang out with them. It wasn't that cold and cloudy, so we took them to Lower Treman and to Lick Brook. Here I am with my brother in front of the falls at Lick Brook: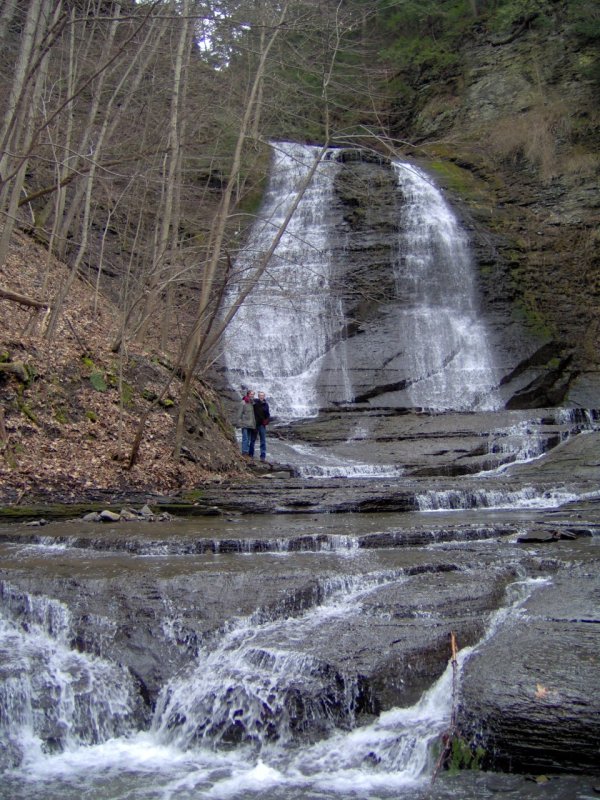 Walking back we noticed this somewhat confusing sign by the train tracks: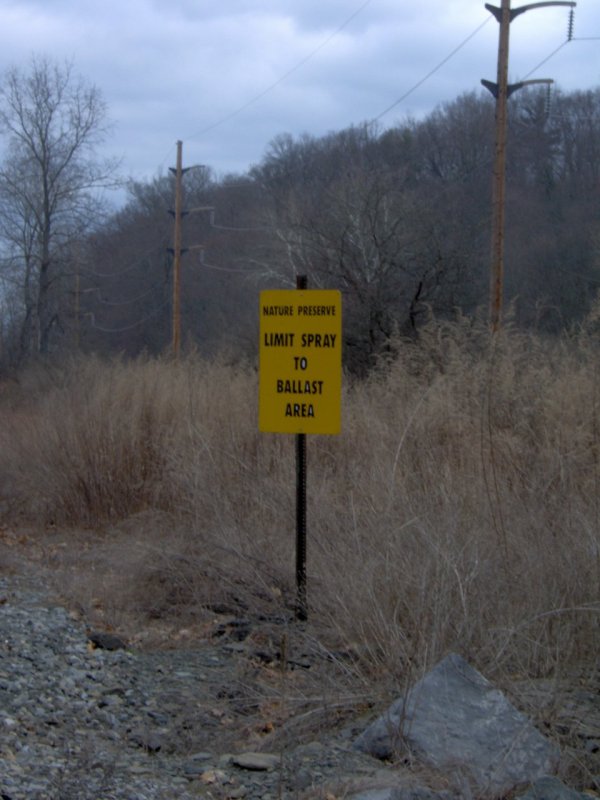 We eventually figured out it was warning the track maintainers to go easy on the herbicide because they were in a wildflower preserve.

Sadly my family had to leave somewhat early, but it was good for them because a Nor'easter was on the way, bringing an unlikely cargo...
---
On to Patriot Day Nor'easter