The Start of the Week
We drove to New Hampshire on Sunday; the trip was around 500 miles. After NYC most of the traveling was on the infamous Interstate 91 (What makes it infamous? -K) (the TMBG song "End of the Tour" -V ) (Oh, how could I not have known :P -K).

We arrived in Littleton only to have a police officer stopping all traffic within blocks of our hotel. He told us to come back in an hour. We never did figure out why Main Street was closed at 7pm on a Sunday.

We stayed for a week at the historic Thayers Inn in Littleton, thanks to a recommendation from Liz and Will.

Here is a picture: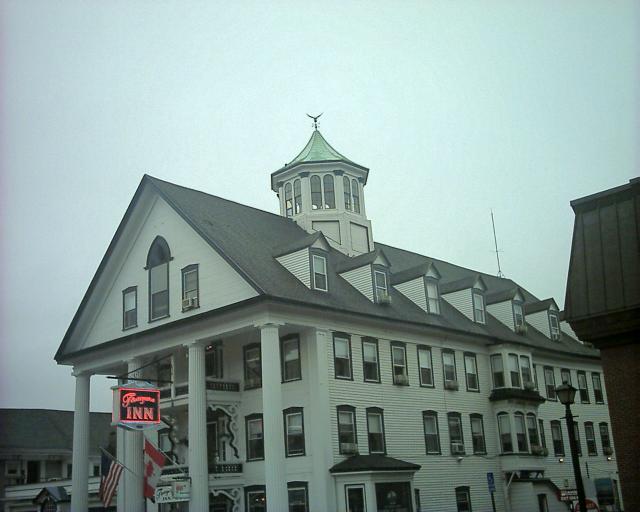 You can climb to the cupola at the top of the building and get a nice view of the surrounding area: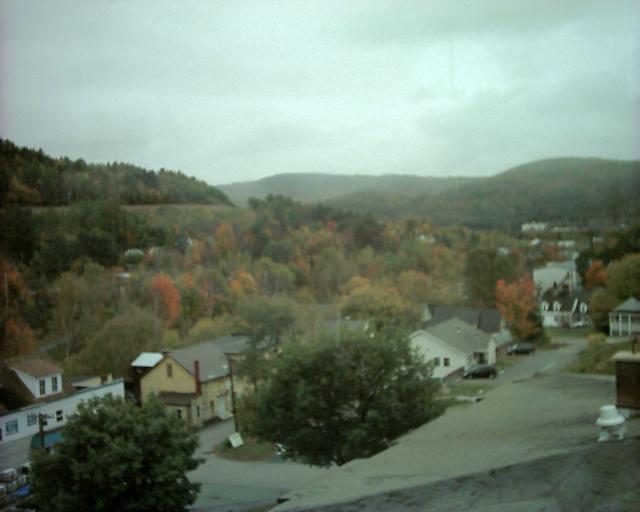 Our room was on the ground floor just inside the front door, across the hall from the chamber of commerce. Many famous people have stayed at this hotel over the years (and commemorated by placards on the doors); unfortunately the famous person who had stayed in our room was Pat Buchanan.

Our first day there we explored the town. The Ammonoousuc River runs right behind the downtown: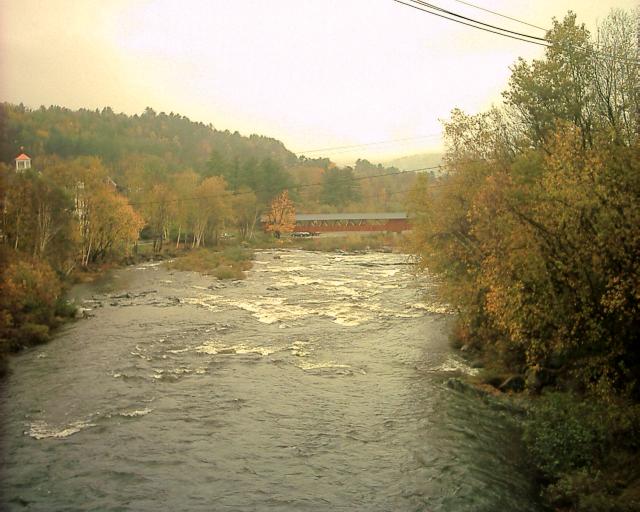 There is a nice walking trail with a covered bridge and also a suspension bridge. We went into the restored mill: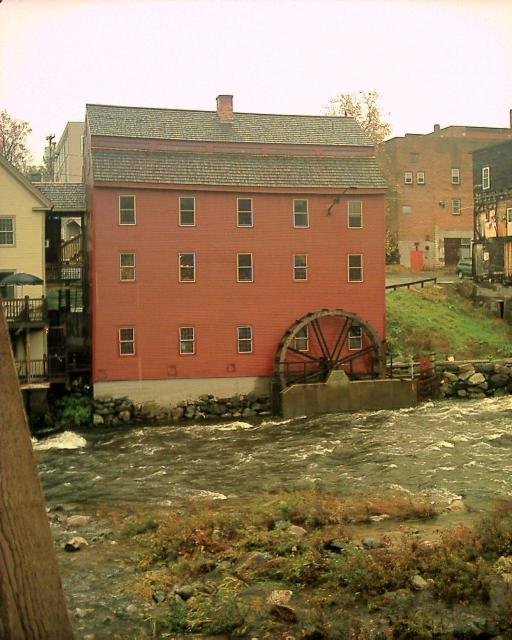 Littleton is the birthplace of Eleanor Porter, the author of Pollyanna. So in front of the library there is a statue... (Don't you wish Vince had done the "Pollyanna Wave" for the picture? -K)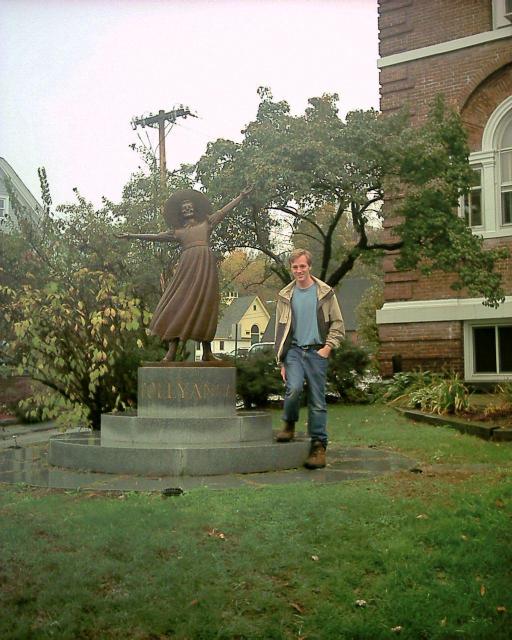 And oddly, the local video store had a sign advertising "Interpreter Robots" (sorry for the fuzzy picture). Not really sure what that was all about (Leave it to Vince to even wonder -K):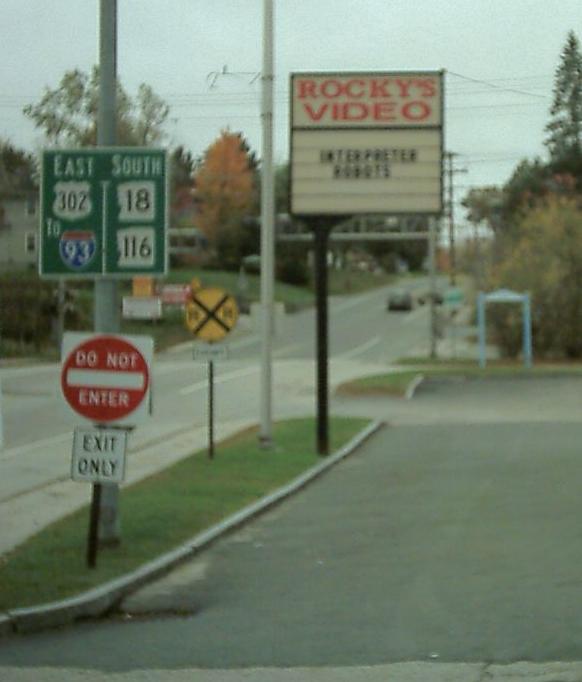 But enough about the town, on to the waterfalls...
---
Continue on to the Waterfalls