Day 6 - London
16 July 2007 - Monday
Finally, it was time for us to explore London for the first time, although Kristina had already been doing so early every morning.

The core part of London isn't very big, and most of the sites were in easy walking distance. The first thing we did was walk to St. Paul's Cathedral (you might remember it as the site of the "feed the birds" song from Marry Poppins):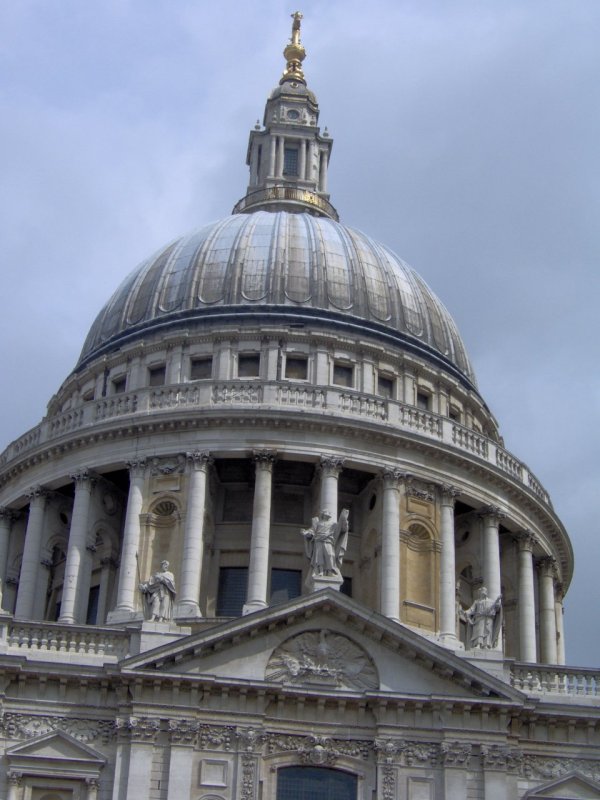 It was really beautiful inside. (No pictures allowed, of course). We took the 163 steps up to the Whispering Gallery, which is right at the base of the dome. It really worked too: you could talk and the person way on the other side of the dome could hear you fine.

Marie and Jess stayed here, but Kristina and I took 119 more steps up to the Stone Gallery, which is outside on the dome and gives you a nice view of London. Then we took additional, more rickety steps to get to the Golden Gallery, for a total of 434 steps, around 250 feet up. (See the shiny ring near the top in the picture above? If you look closely there are people up there.) [Brave of me, wasn't it? -K]. Here is the view from up there: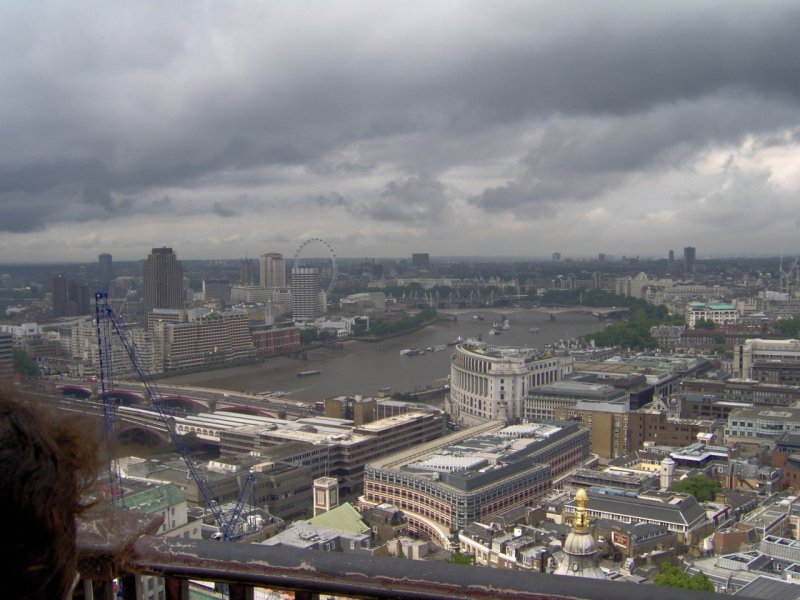 Here I am in front of the Cathedral: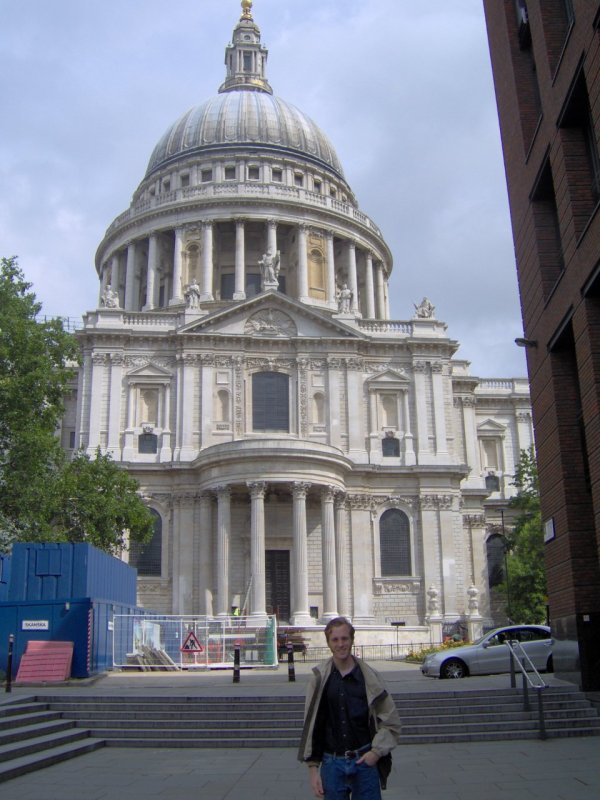 We crossed the Thames on the Millennium Bridge. It was famous for swaying too much, though they've since fixed that: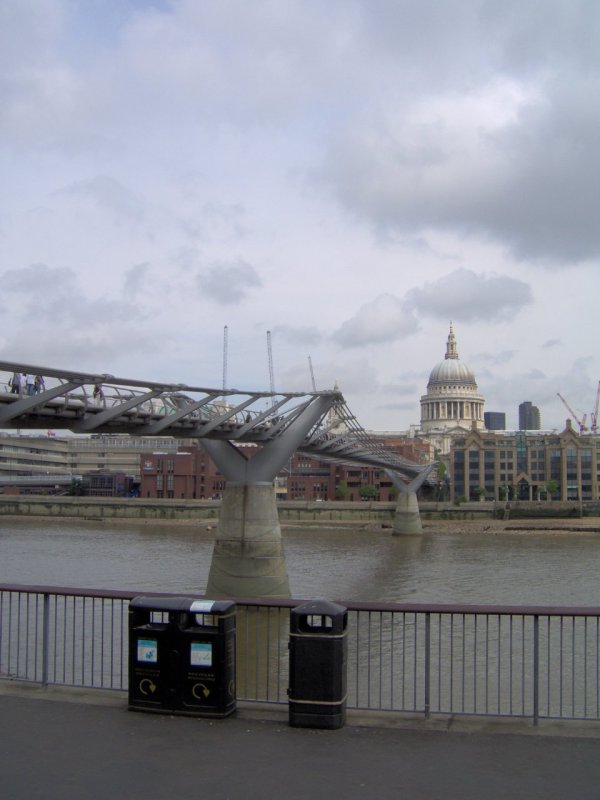 On the other side of the bridge was Shakespeare's Globe Theater (which isn't the original, and isn't on the exact site, but close enough).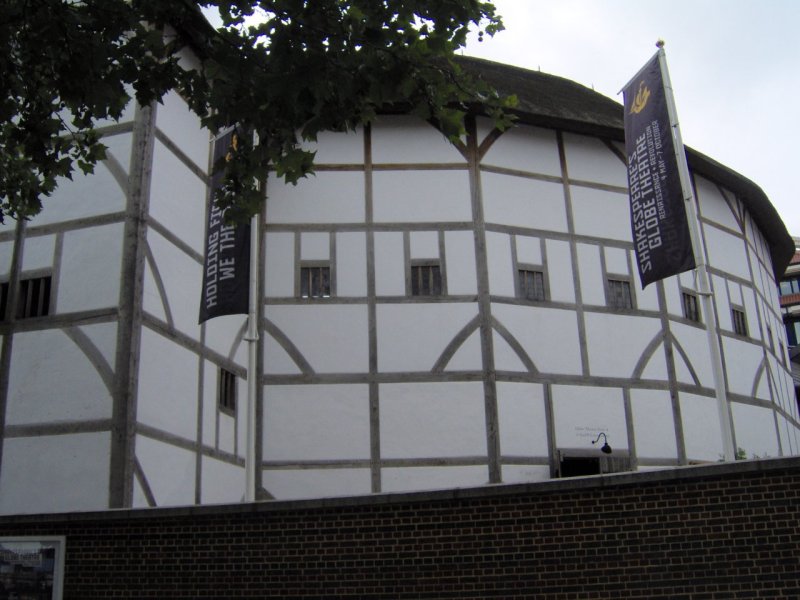 Marie and Jess took a tour of the Globe, while Kristina and I briefly went into the Tate Modern and then walked along the Thames instead.

Here is London Bridge. Not the one that was falling down, nor the one that is now in Arizona, but this boring looking one: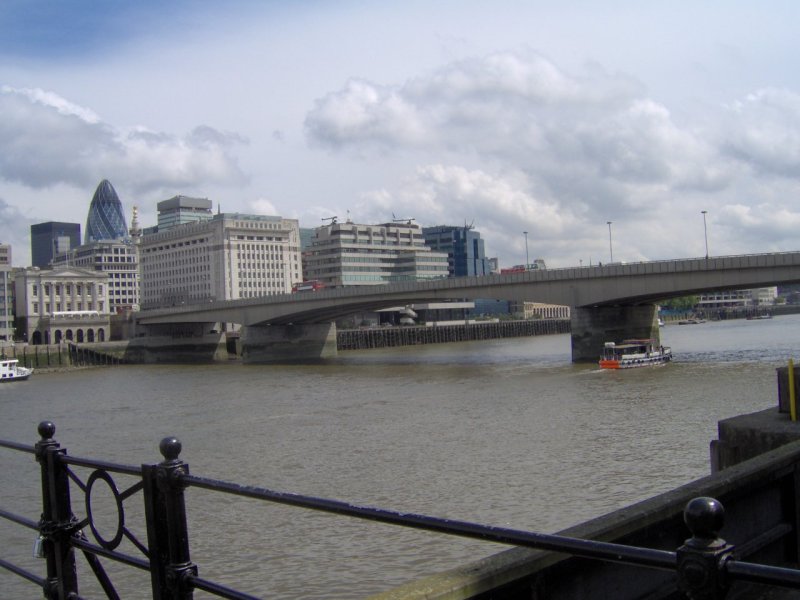 Here is a replica of the Golden Hinde, which was Sir Francis Drake's ship on his voyage around the world: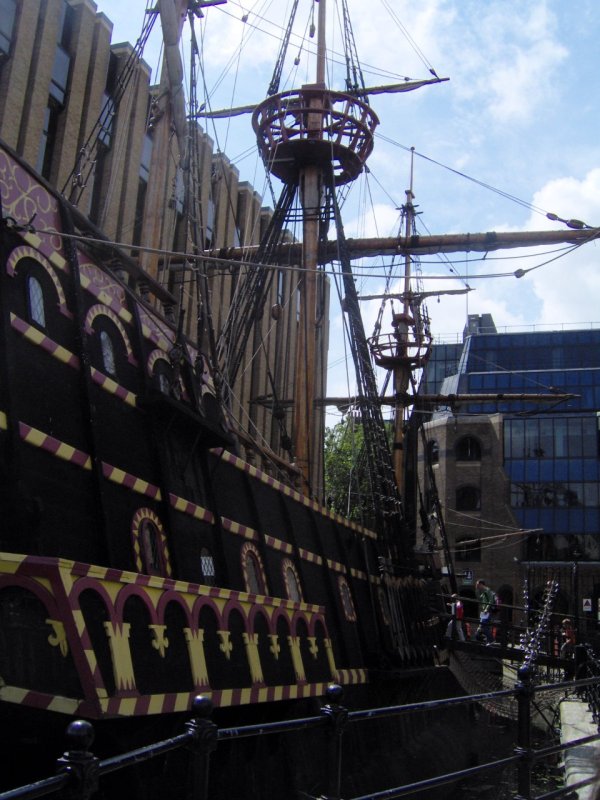 We walked past the Monument which commemorates the Great Fire of London: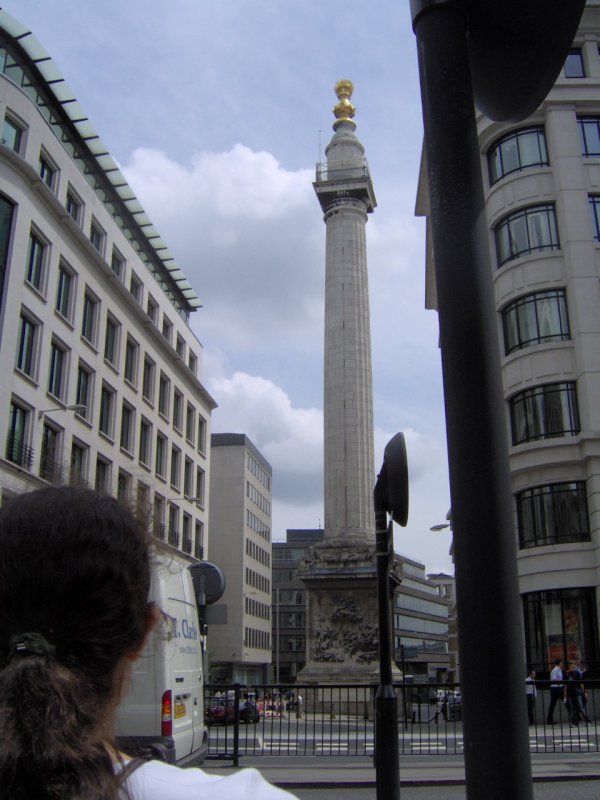 We are gradually making our way to the Tower of London.
---
Continue on to more of day 6 in London