Day 3 - The Cotswolds
13 July 2007 - Friday
We woke and had another full English breakfast; this time I had baked beans with mine, which everyone else thought was weird. It was drizzling out; despite the few occasions of rain we lucked out overall with many sunny days.

We caught the bus to the train station, which was just the beginning of a series of complicated transit connections made throughout the day. While standing in line to get tickets a nearby lady heard Marie and Kristina discussing the train situation and they got a long lecture on how things have gone downhill since National Rail took over.

We took a train to Moreton-in-Marsh. We were now in a region called the Cotswolds which is about 100 miles to the west of London. It is primarily famous for looking picturesque. All of the buildings are made of the same yellow Cotswold stone (which is an oolitic limestone if you are geologically inclined).

Here is part of Moreton-in-Marsh; unfortunately it was hard to take a picture that wasn't overwhelmed with cars: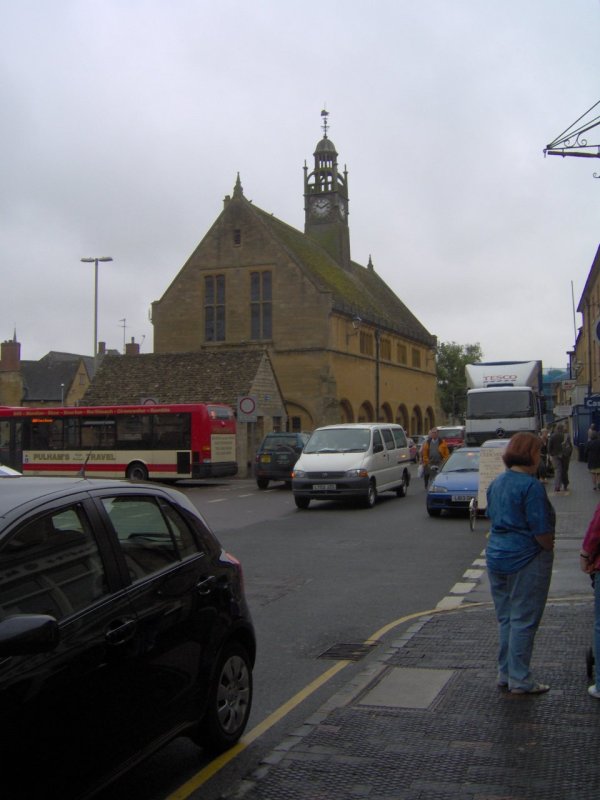 I bought post card stamps at the local Post Office. There was a strange 3-wheeled car parked in front: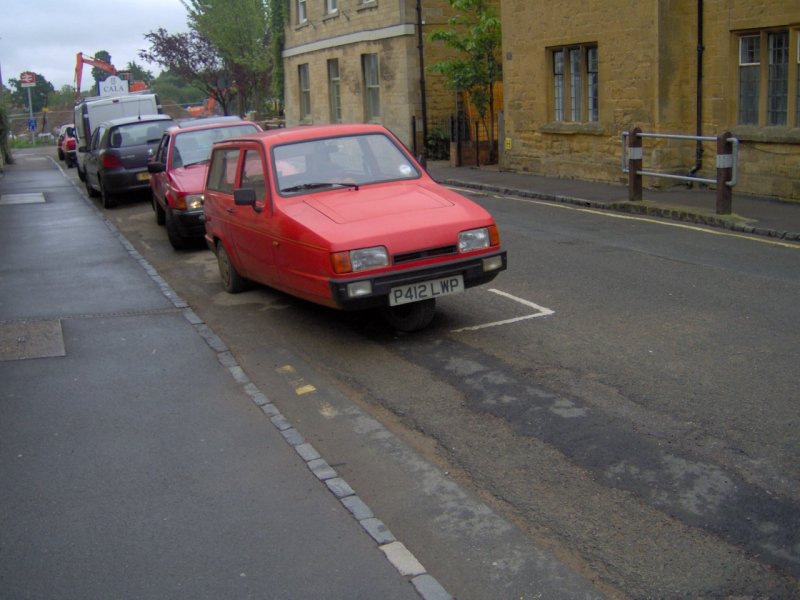 We eventually caught the bus to Bourton-on-the-Water (and fire in the sky) via Stow-on-the-Wold. Bourton is really pretty, with a stream running right through the town criss-crossed by bridges: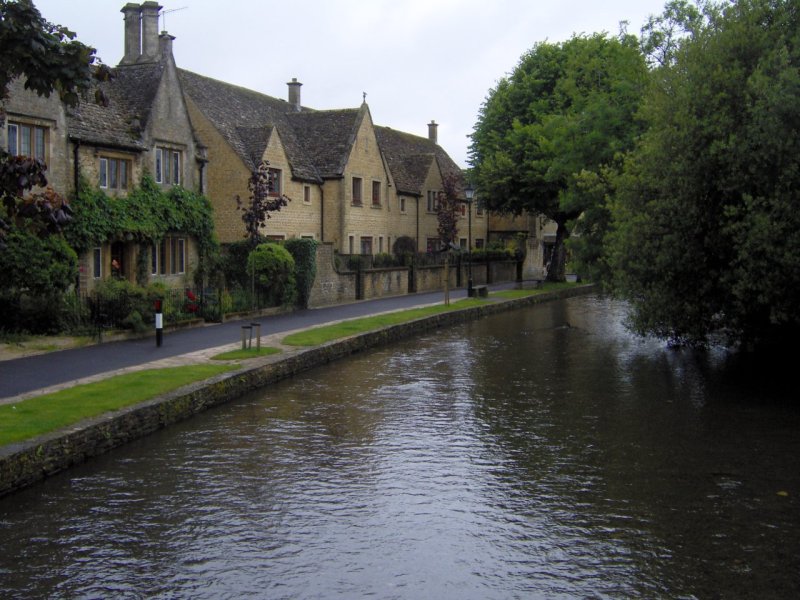 At the far end of the town was a ford. We are not sure who would be able to use it: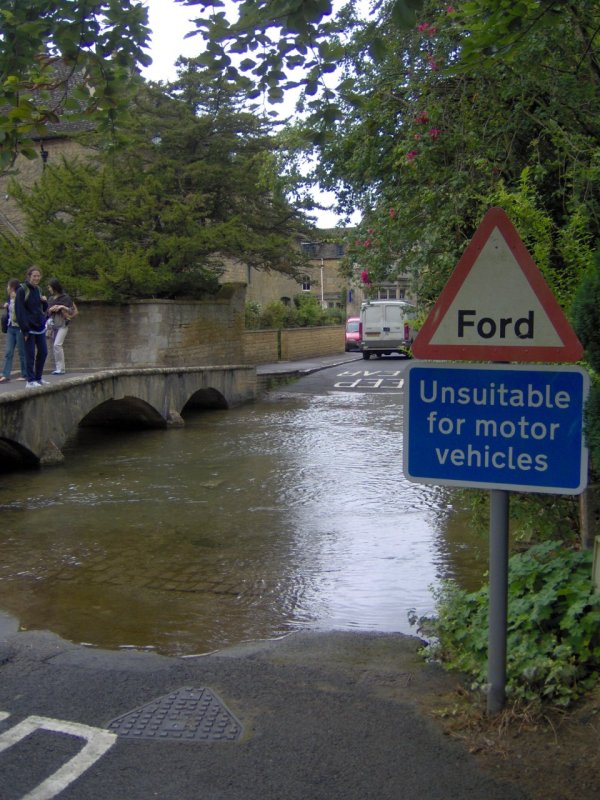 While here I found a new flavor of mentos, Berry Mix, which includes Raspberry, Cherry, and Black Currant.

We caught the bus back to Moreton-in-Marsh, and ate lunch there at a small tea shop there. I got a steak and ale pie with peas and chips. Kristina got sticky toffee pudding, something she had been looking forward to for ages. We confused the staff by asking for the "check" instead of the bill (a common American mistake).

It was then time to catch yet another bus, this time to Broadway. It was raining there as well: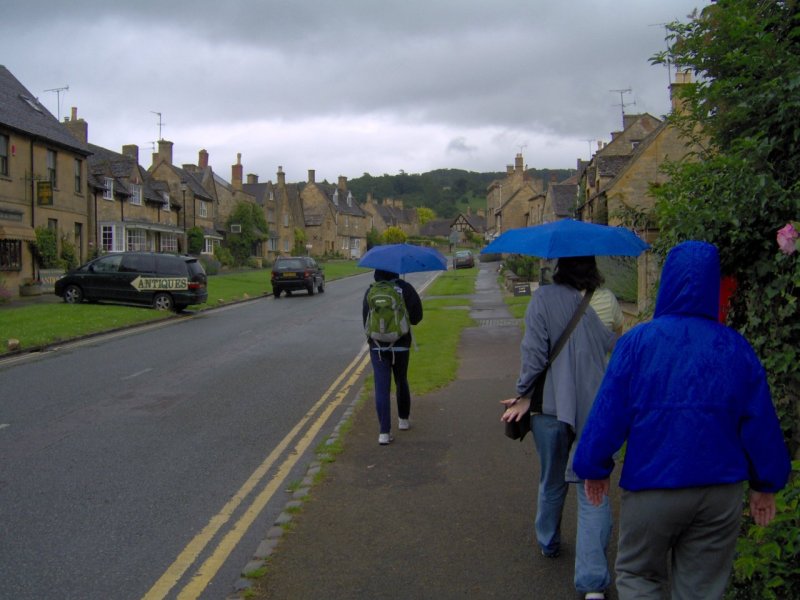 Our plan was to take a 6 mile walk on the Cotswold Way, a well-known national trail. It starts by immediately climbing a steep hill through a series of sheep pastures. As we went from field to field we had to climb a stile at each boundary. Kristina enjoyed pretending she was in a Jane Austen novel.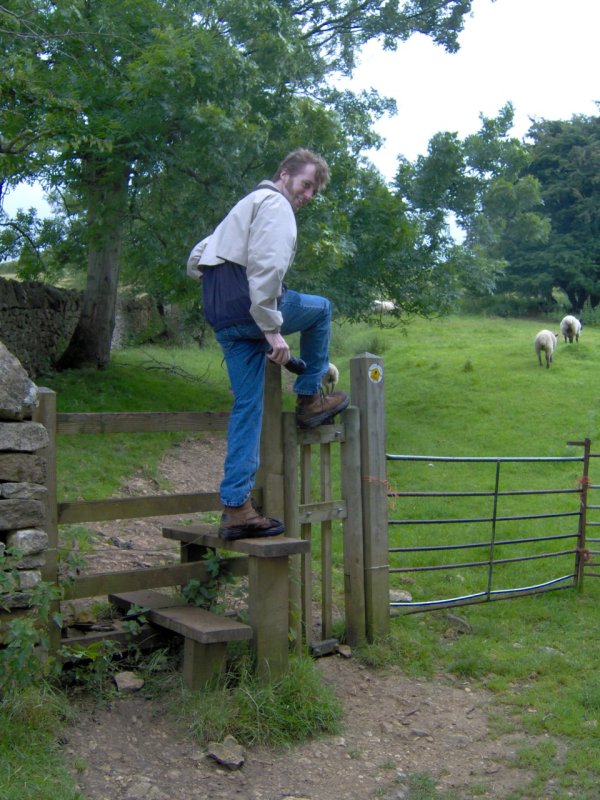 You got high above the town very quickly. Here is a view looking back: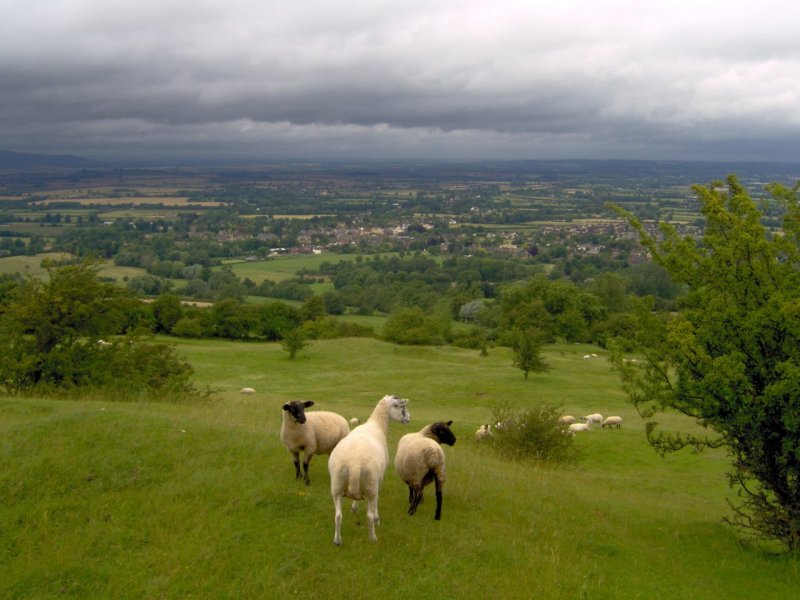 We were heading towards Broadway Tower, a folly (in the architectural sense of a useless building with a view) built on the top of the hill.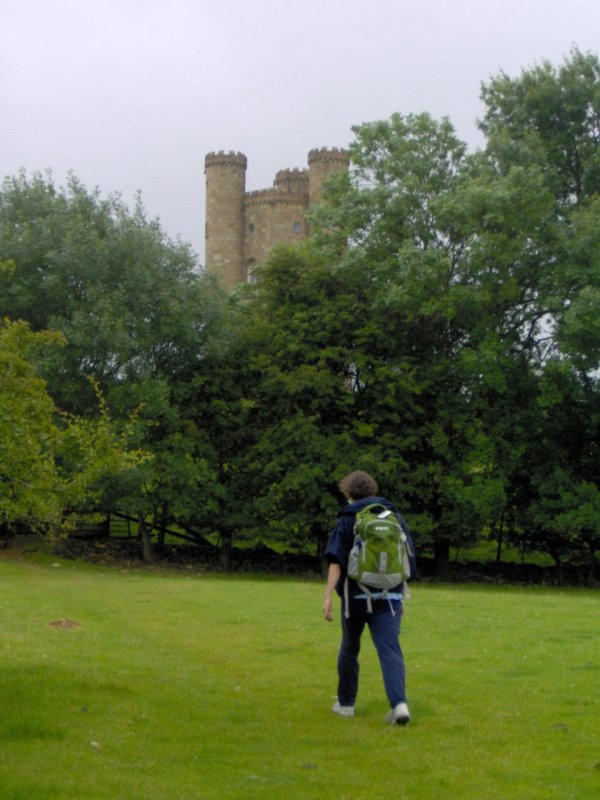 It is said you can see 13 counties and Wales from the top [although not when it's raining, of course -K]. We still had miles to go, so we did not actually go up into the tower.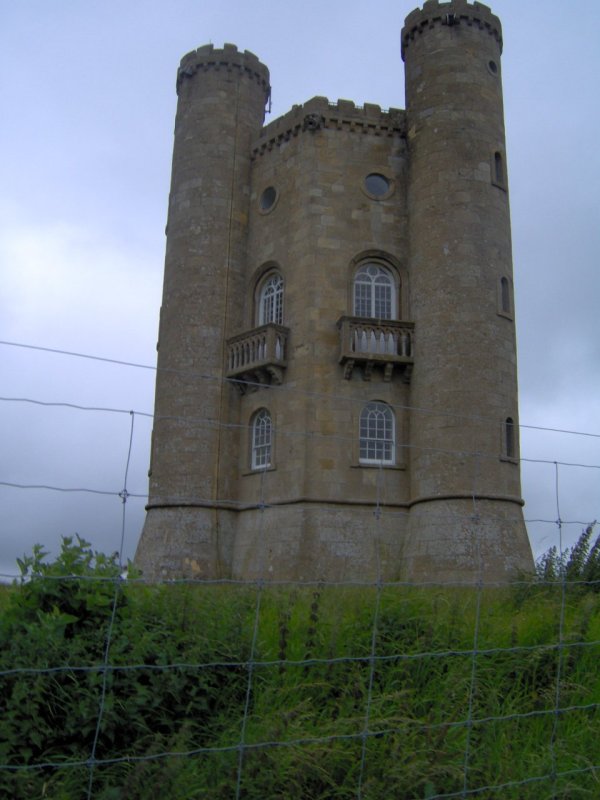 We continued on, and thankfully the trail flattened out. Soon we were cutting across fields of grain: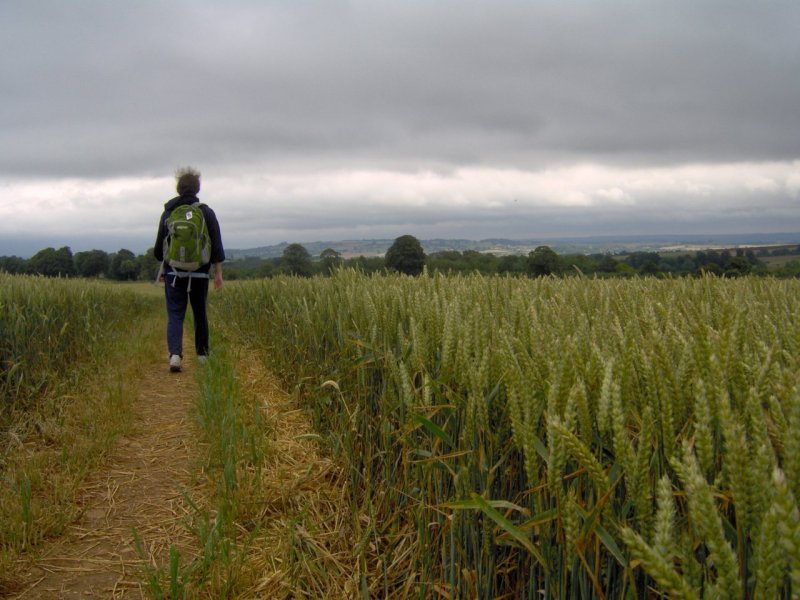 We passed a site where they were actively quarrying Cotswold stone. We eventually got to Dover's Hill, the site of the Cotswold Olympicks.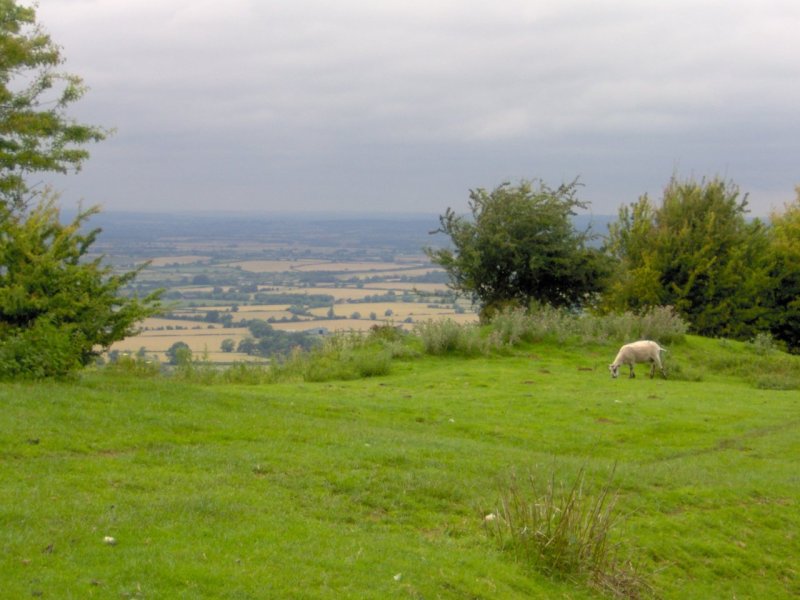 From the hill you can look down to see our eventual destination, Chipping Campden: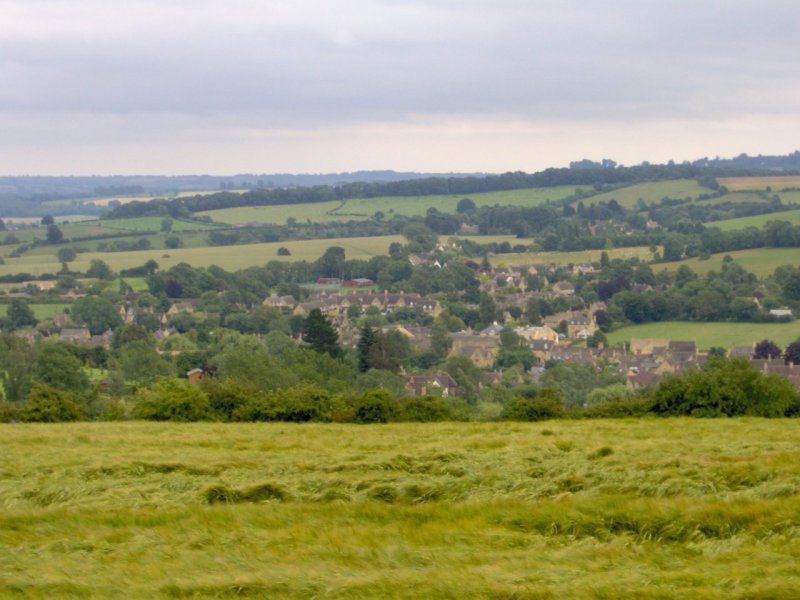 Looking back you could see Broadway Tower distantly on the horizon: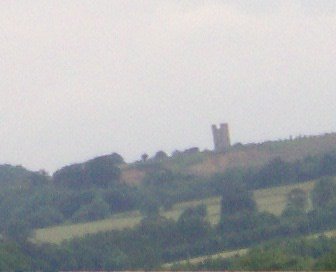 Chipping Campden was picturesque (in a touristy way), just like the other towns. (Chipping is an old word for "Market" for the curious). Here is a thatched-roof house: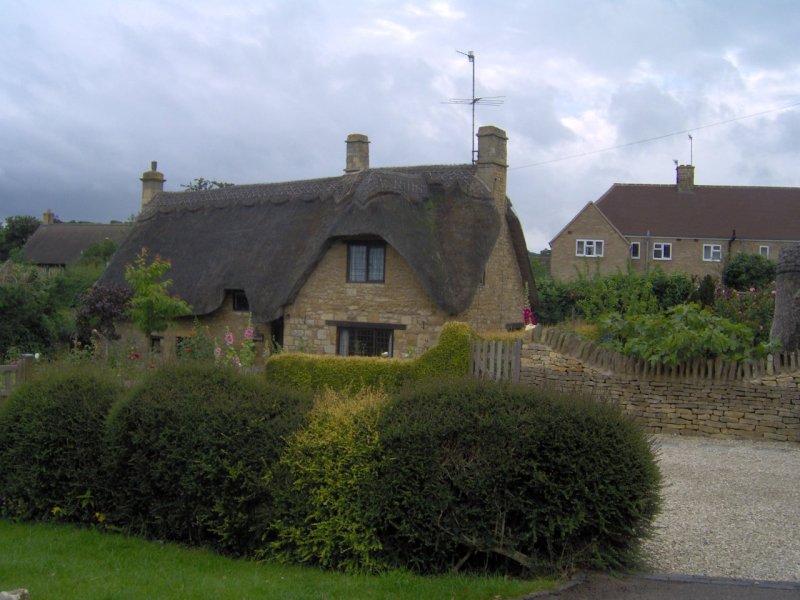 We found the end of the Cotswold Way[or the start if you'd prefer]:



And here is a map of our journey:



Here is Marie standing in the 17th century market (a top thing to see according to the tour guide):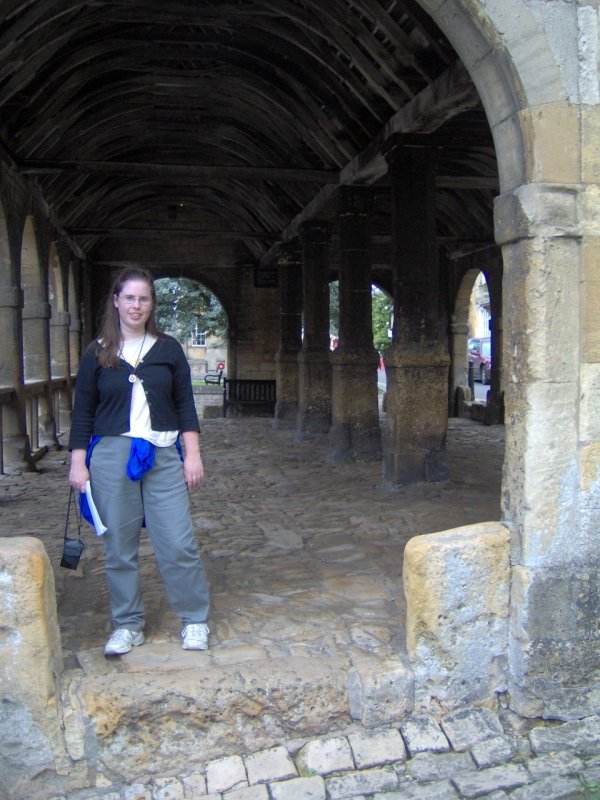 We were looking for food, but not finding much. Some people we asked for food recommendations turned out to be from North Carolina. Their accents were harder to follow than the local British accent. We did find St. James church: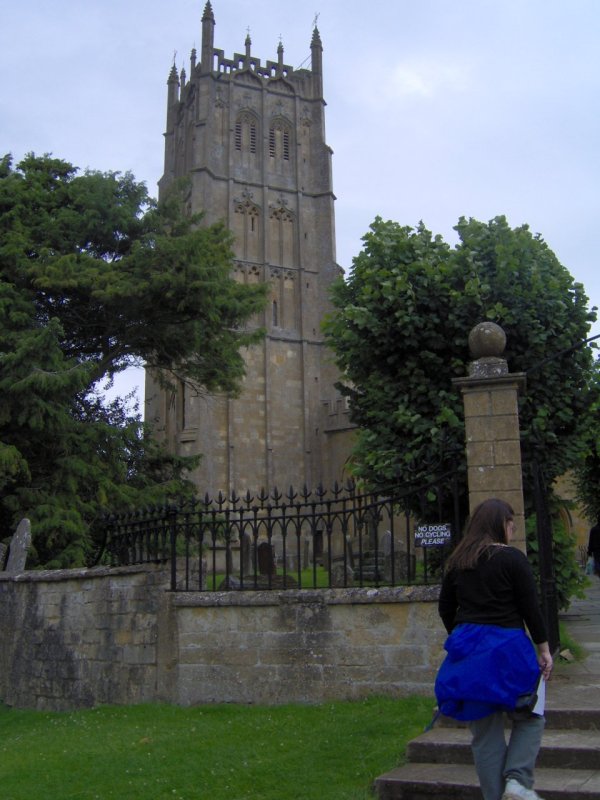 In the end we went back to Moreton-in-Marsh and ate at the Bell Inn. Co-incidentally (and happily for Marie) this Inn claims it was the inspiration for the Prancing Pony in LOTR. They had Tolkien artifacts scattered throughout, and had information on why they thought Tolkien based the Shire on the Cotswolds. You can find more detailed info (if you are into that kind of thing) of the Inn's website.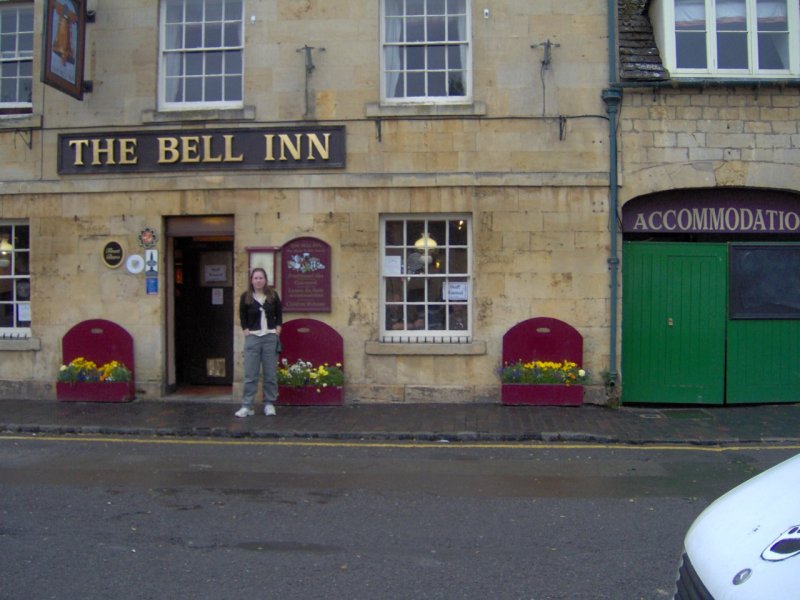 I decided to get stereotypical "I'm-an-American" pub food, and got fish and chips with mushy peas.

We caught the train back to Oxford and then waited a really long time for a bus back to our B&B. The bus we wanted came, but zoomed by without stopping and we had to wait 20 minutes for the next one. In the meantime we befriended a local student who had just arrived from a trip to mainland Europe. After we finally caught the bus, around 50 people got on at the next stop, making for an extremely crowded ride to end out the day.
---
On to Day 4 in Oxford
---
Back to main trip page