Fall 2008/Winter 2009
I haven't posted any pictures for a while! Not that anyone seems to notice. In fact I've been posting huge amount of pictures of the baby over on her site, but we're keeping those behind a password for now.

Let's see. We went for one last hike before the baby arrived, to Smith's Woods which is a pseudo-virgin forest that has some impressive trees: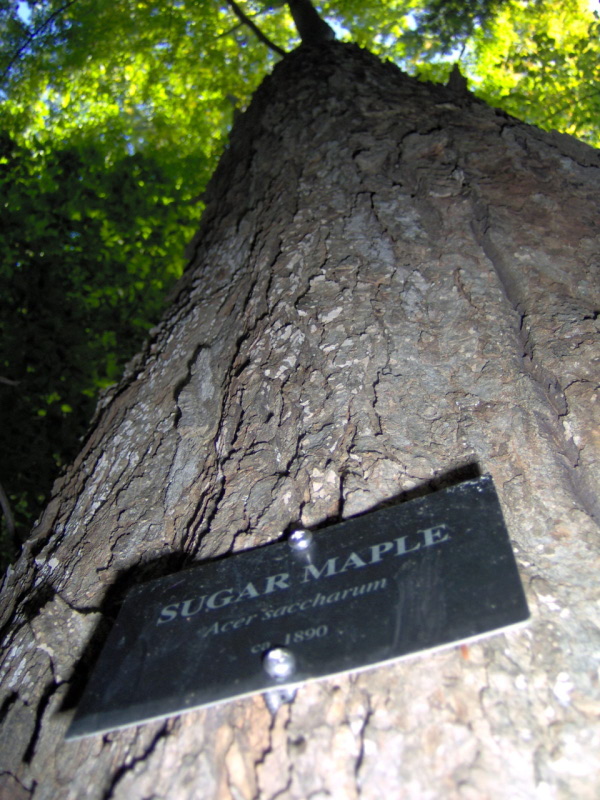 The GPS didn't get signal very well when deep in the woods: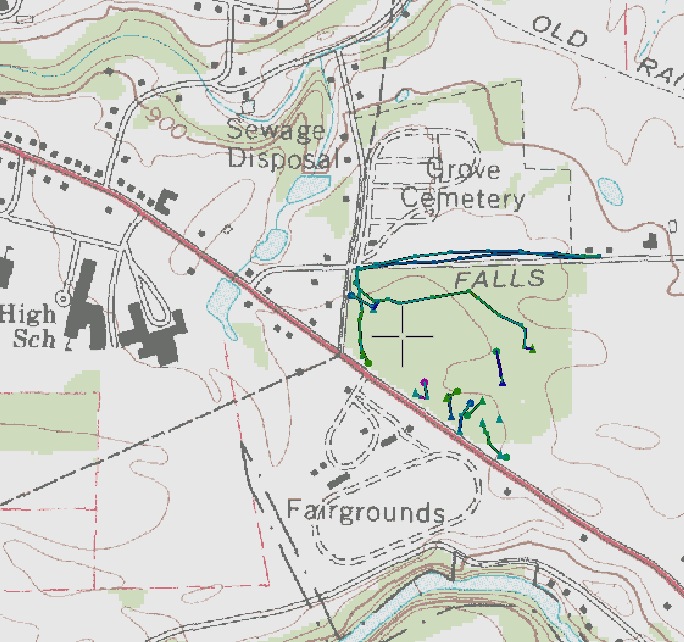 Then the baby was born. That shook things up a bit, but we still got to go apple picking (numerous times) and to the booksale. And our respective families visited to see the baby.

We went to Cape Cod for Thanksgiving, and it was snowy as we left: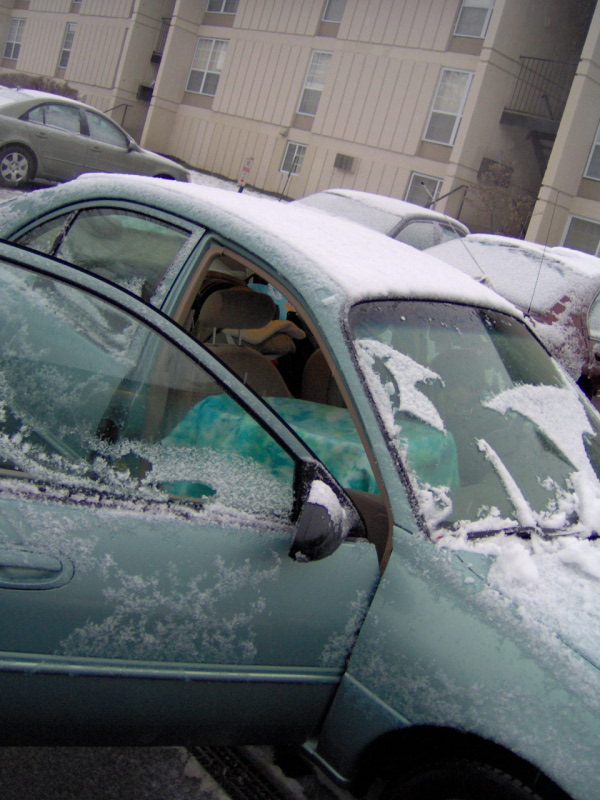 I ended up working a bit excessively on my A-exam (canidacy exam) which I passed upon returning!

December was snowy, and before long we left for our long trip to both MD/PA and then back to the Cape for Christmas itself.

We went walking around cranberry bogs. It's almost hard not to on the Cape: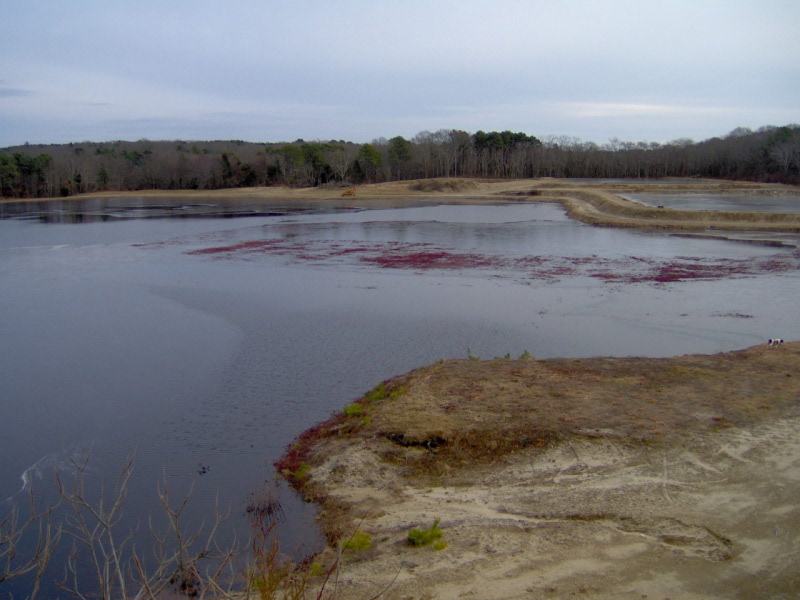 We also went to Yarmouth and walked around a pretty area there.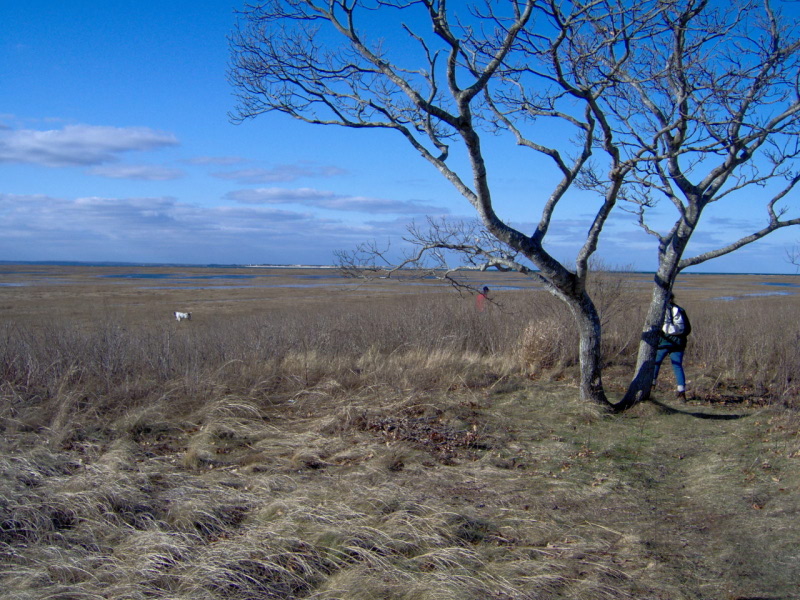 We got a bit lost at times, and stumbled across an old Cranberry bog.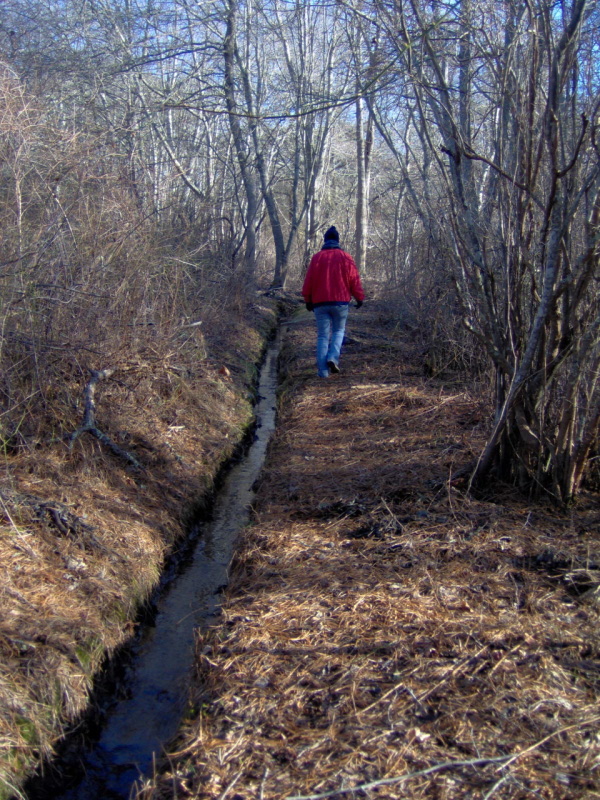 Here is our gps track: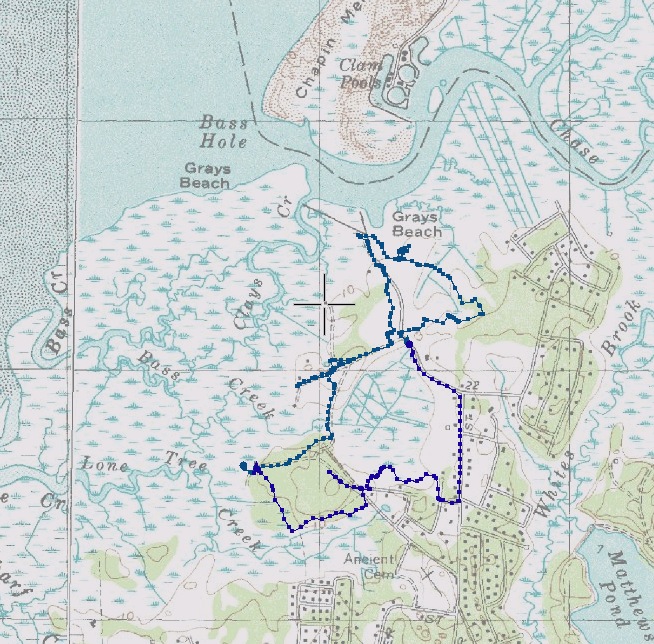 The Cape had significant snow on the ground Christmas Eve, but it all melted by Christmas day. It then snowed again New Year's Eve, here are some birds enjoying the snow: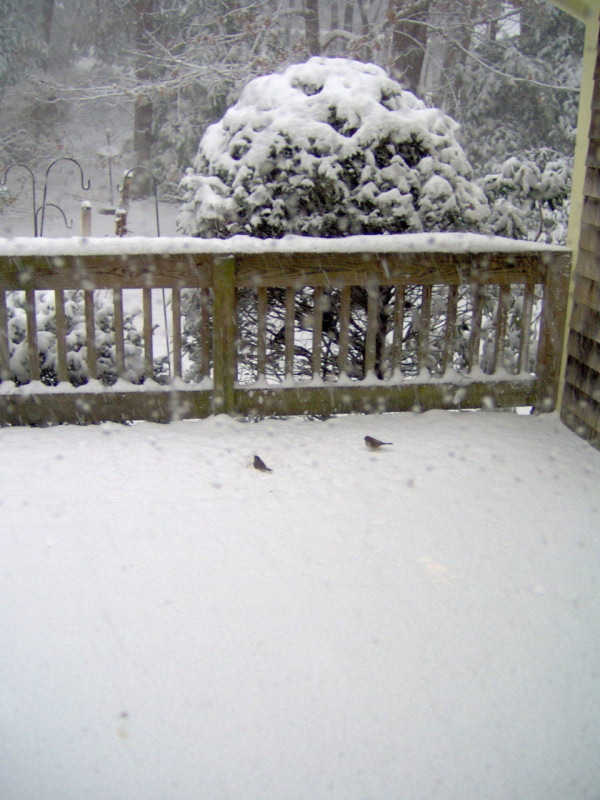 We made it back safely in a narrow window between other snow storms. Luckily the baby likes sleeping on long car rides, as she has been all over.

As I am writing this the temperatures are flirting with 0°F (-20°C), this winter has been a more typical cold winter than we've had recently. Kristina was a bit spolied by the warmer winters the past 2 years.
---
Back to pictures page