Winter, 2008
This first picture is from early January, when the weather was bitter cold long enough to freeze the lakes, but then was warm enough that Kristina and I could take a long walk to the bird sanctuary sans jackets: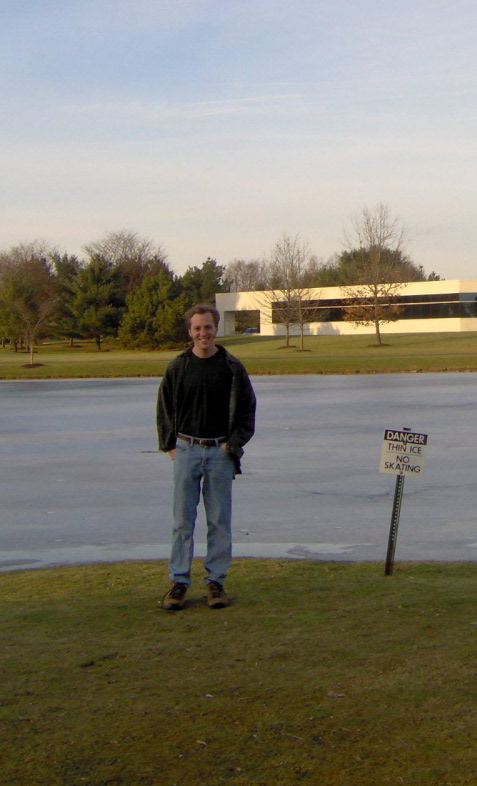 Here's the route we took. You can see we walked through Langmuir Lab on the way back.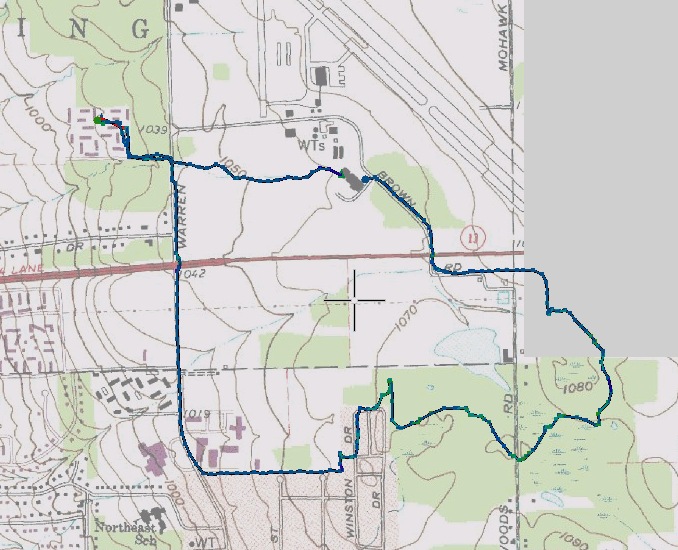 I'll spare you any pictures of me with swollen face after wisdom tooth surgery. And you can see pictures from our Sweden Trip here.

One Sunday in February it was a beautiful 34°F sunny day as we left for the grocery store. We got back with the groceries, and as we got out of our car the wind picked up and it started to snow heavily. By the time we got up the steps it looked like this outside: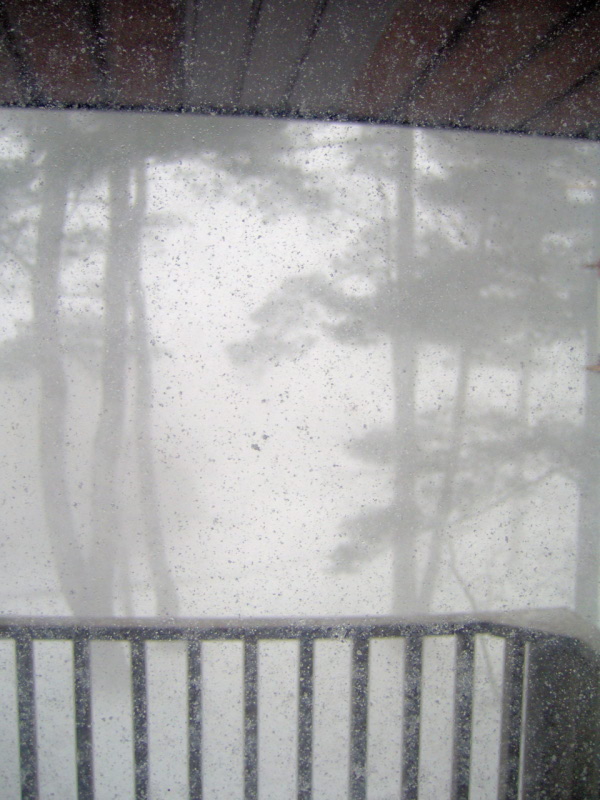 That night it went down to 0°F.

Mid-February means it's time for my birthday! I've decided to start counting my age in hexadecimal, so I'm now 0x1E for those who are curious. I did get my traditional birthday snow storm, though it was a bit more restrained this year than last: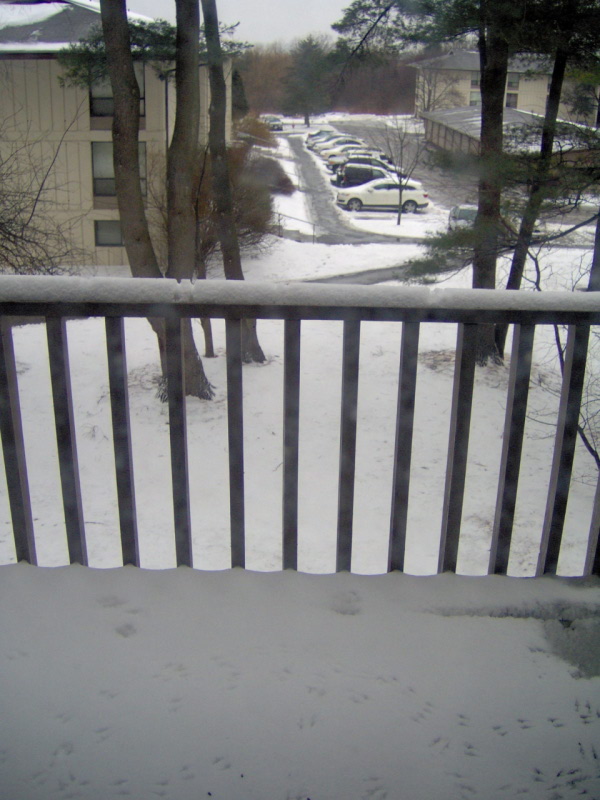 Here I am with my cake, which is technically a cranberry/cream-cheese pie: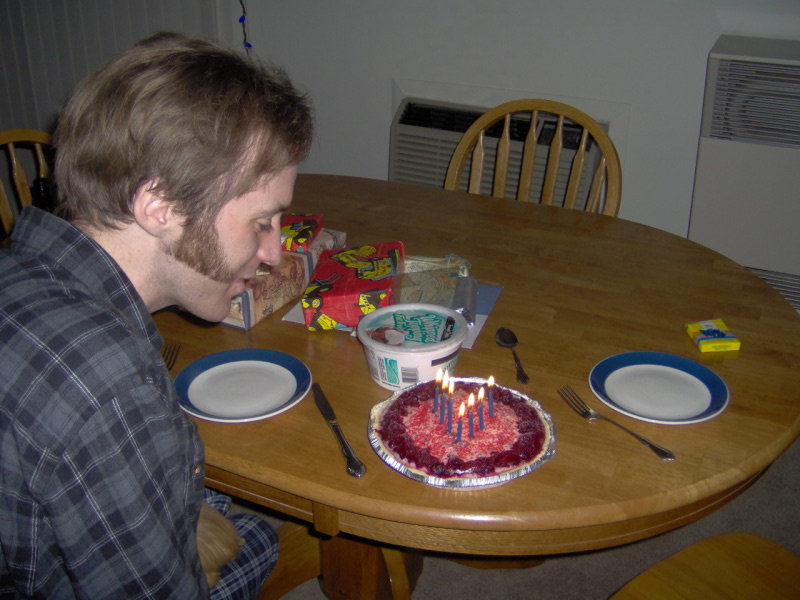 My brother bought me a guinea pig ranch: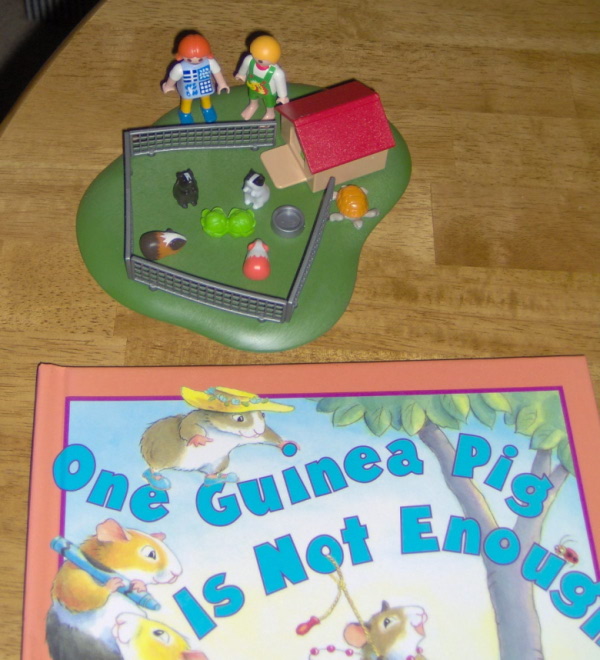 We never had a huge snow storm, but the smaller ones can be pretty too. Here's a scene from my walk in to campus: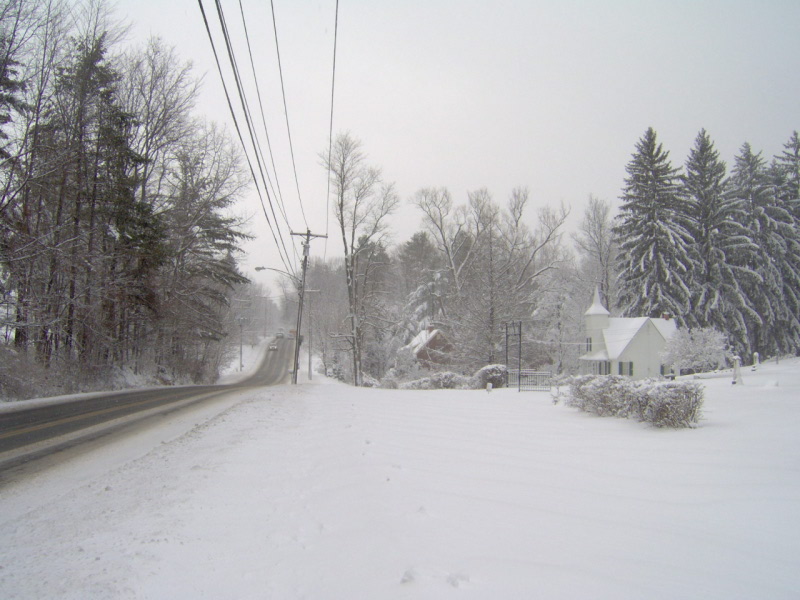 Early March we had a few ice storms. This picture was from the milder of the two. The second one a few days later was much worse; you could hear the pine branches snapping off in the night like gunshots.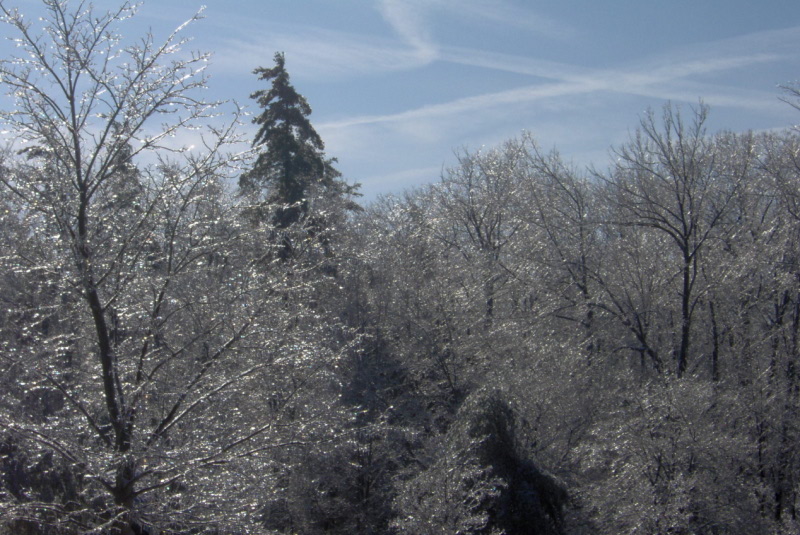 ---
Continue on to Dragon Day and Cornell related pictures