San Francisco - Day 1
We started early and decided to do some tourist-type things. We drove across the Bay Bridge (the one famously damaged back in the last earthquake) and into San Francisco. Luckily there was no traffic and we were in the relatively flat part of the city, and we quickly navigated to the Golden Gate Bridge. We drove across, then got out and walked on it. Very pretty. Some pictures: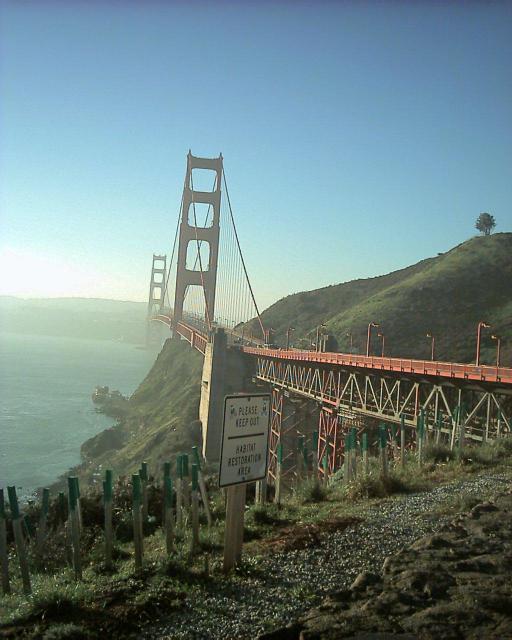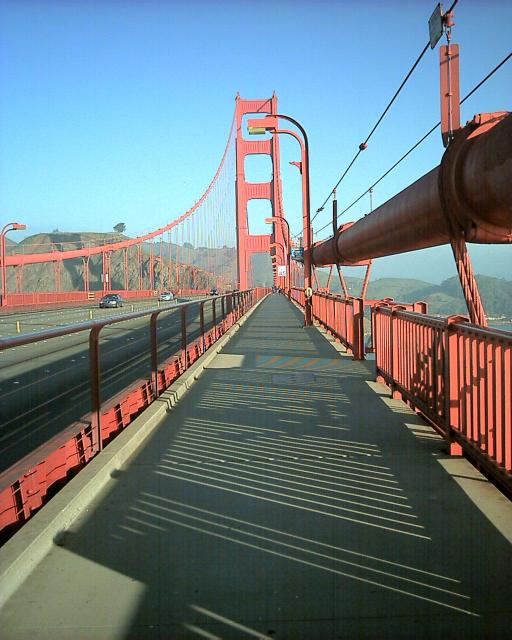 Unfortunately it was foggy. Here's what the San Francisco skyline looks like in the fog:


We then kept going north. We saw a sign that said "No gas 26 Miles" which we foolishly scoffed at since we had 1/4 of a tank. And we traveled on to Muir Woods National Monument.

There were some amazing trees here which pictures won't do justice to. Here's a picture from Cathedral Grove: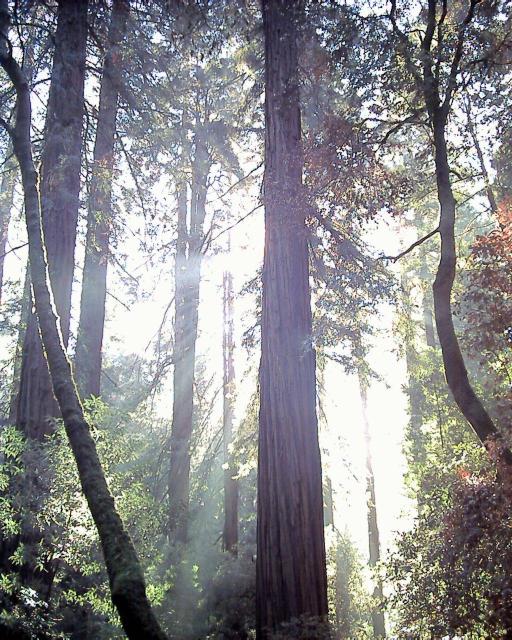 Here's a picture of me standing on a bridge made out of an old redwood trunk: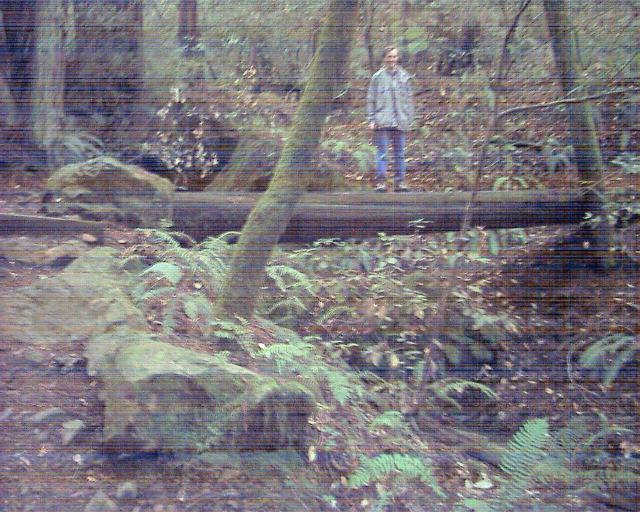 Here's an attempt to show how tall the trees are. This is the famous Pinchot tree:




We walked along the loop trail, and also looked at the beautiful Redwood Stream that flows through the park. All too soon it was time to go.

The road to the park was quite curvy and nearly straight uphill, and the road on the way out was more of the same. We first went to Muir Beach, where I got to wade in the Pacific for the first time.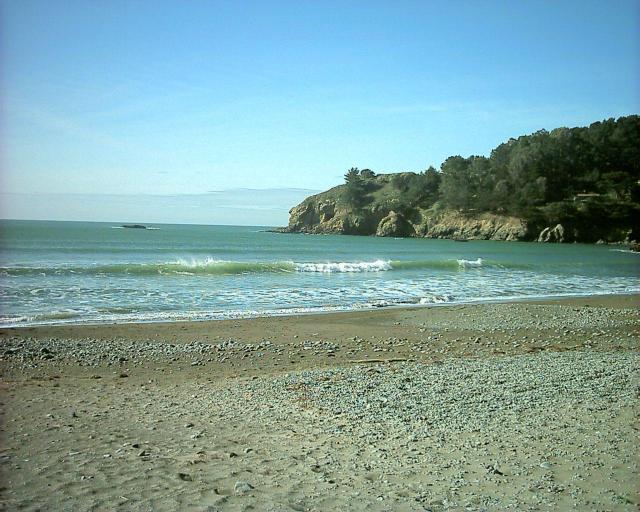 Then we drove north on the famous California Route 1 coastal highway. It was quite scenic, following the shore along a sheer cliff. About this time we started worrying about gas. In the end we never were in that much danger of running out, but those 20 miles to Point Reyes Station seemed to last forever. There were also a great number of suicidal bicyclists on these steep roads with endless blind curves.

On the way back we stopped at Stinson Beach. There we ate lunch, and to prove we were in California we saw some surfers.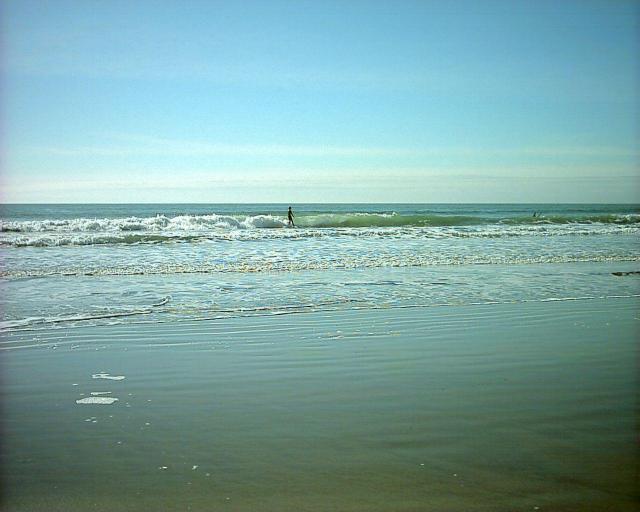 The beach is right next to some steep hills, and it also had a cool palm tree.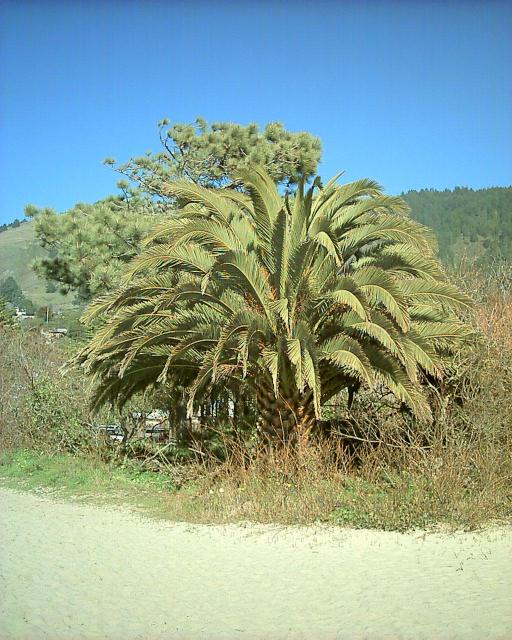 We drove back over the Panoramic Highway and then across the Golden Gate bridge after a failed attempt to see house boats in Sausalito. The fog had cleared for once and there was a great view of the San Francisco skyline! Unfortunately no pictures of that.

We stopped at Golden Gate Park. On the Western most side there is a giant windmill.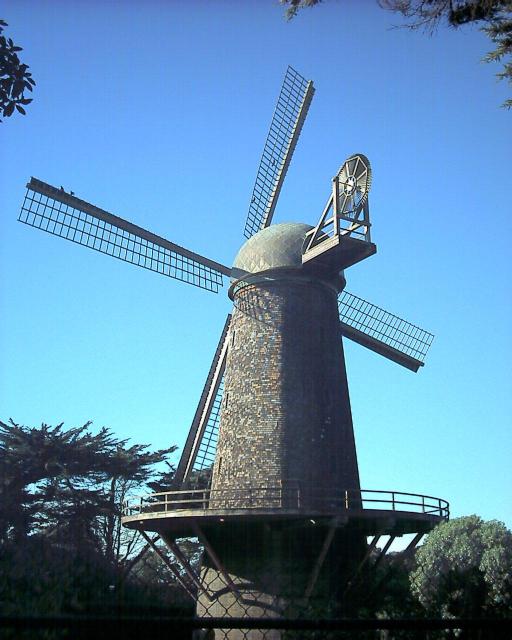 We also went to the beach that is right there at Golden Gate park. You could watch giant ships approaching the entrance to the Golden Gate.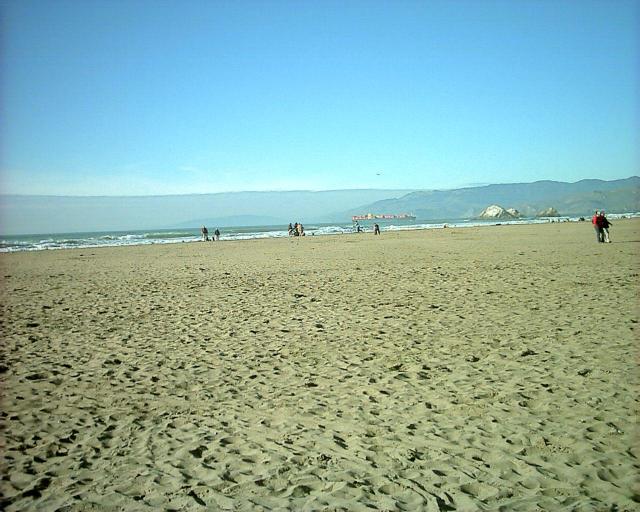 And after such a busy day we went back to Livermore to rest.
---
Back to winter 2005 adventures