Vince's Trans-continental Trip
21 May 2005 - Saturday (Continued)
---
Next stop was a waterfall, the Kepler Cascades. Notice in the background how the recent forest fires have killed a lot of the trees throughout the park: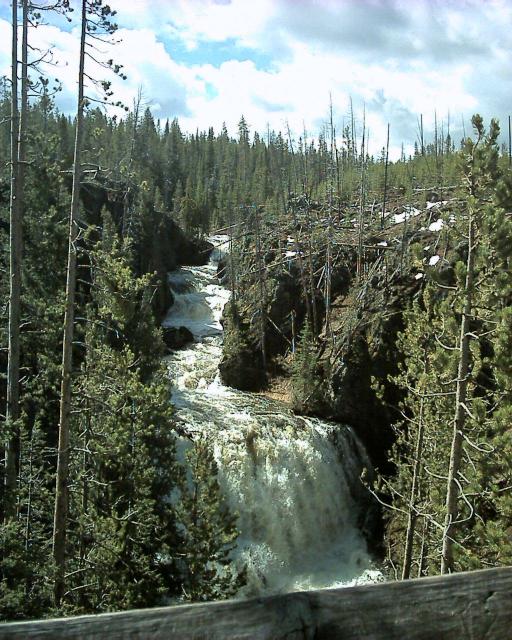 Our next major stop was the area around Old Faithful. We went to the visitor center and found out when Old Faithful was scheduled to erupt, and timed our visit accordingly. There are other more impressive geysers, but they had much longer (multiple hour) windows where they were predicted to go off.

At this point we ducked into the nearby store to get a hat, as we were a bit unprepared for the cold. What I should have done was put on sunscreen; the fact that it was cold made me forget it was sunny (and high altitude) so I managed to get a non-trivial sunburn.

There are many bison in the park. Here we are trying to get down the path without being chased or gored. [The people in the background are staying the park-sanctioned distance away].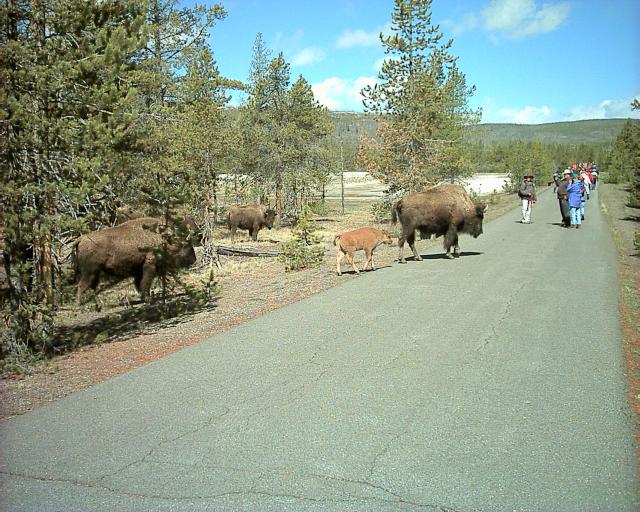 There was a nice path that wandered among a huge number of geysers and hot springs. Presented here is just a small subset.

Here is Castle Geyser. It was doing some impressive boiling: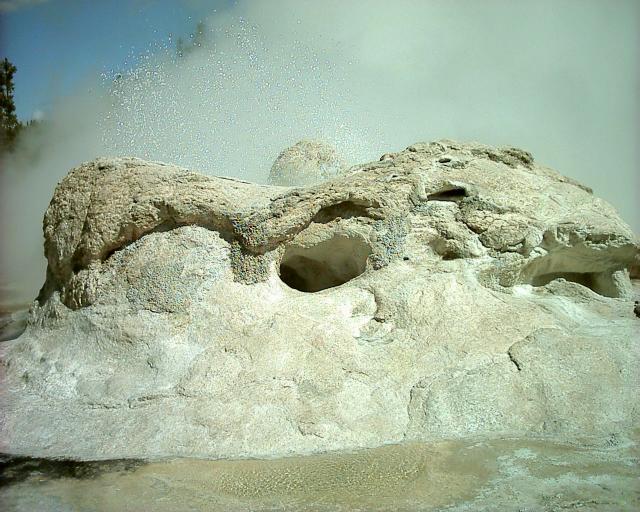 Here is a beautiful hot spring: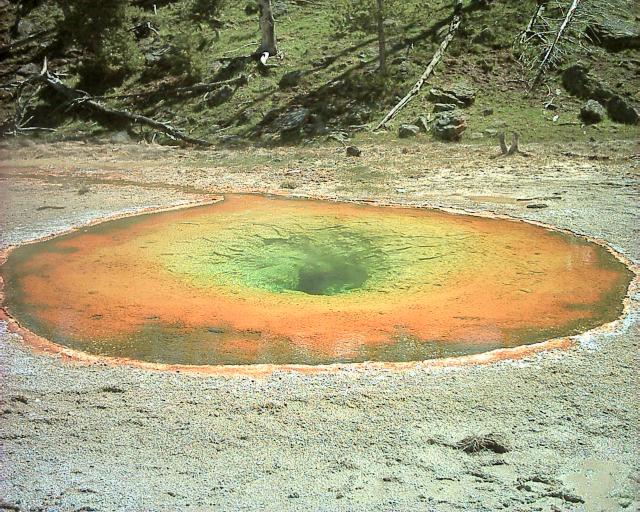 Here is another: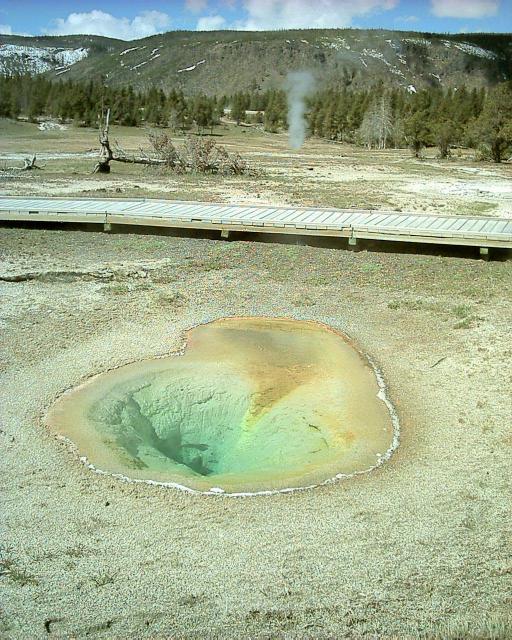 This one is called the ear hot-spring, due to its shape: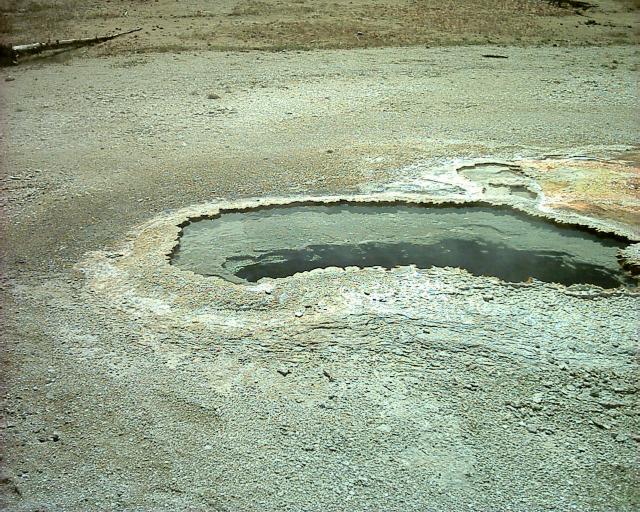 Here is the hot spring Kristina liked best: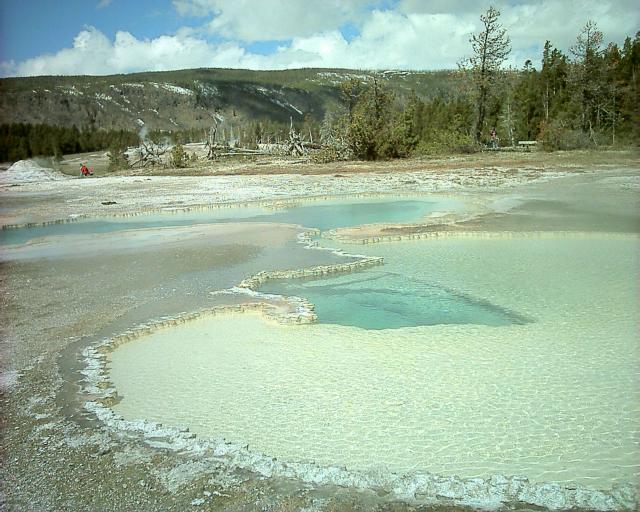 And here's what you've all been waiting for, Old Faithful itself.

Here is a before picture: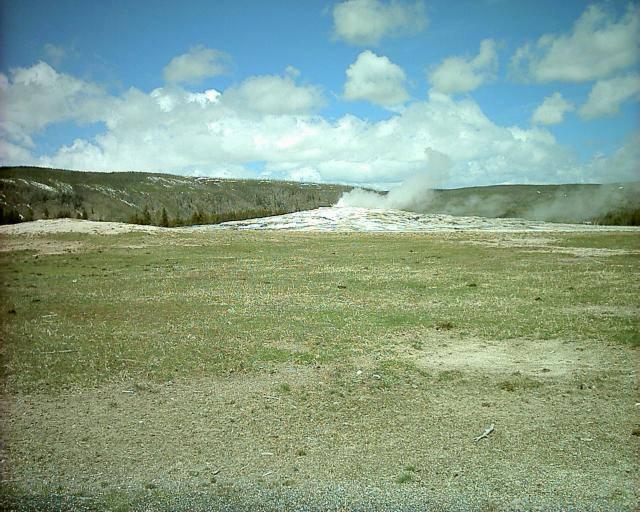 And during: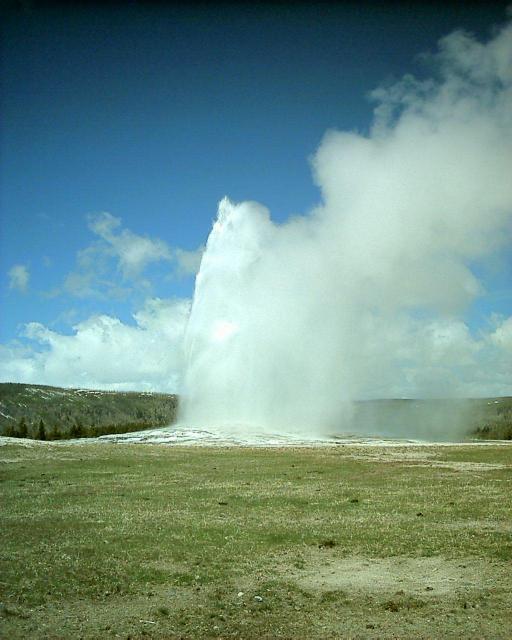 It was much more impressive than the pictures convey, continuing for some minutes. I tried to record a video of it but it didn't turn out very well.


---
---
Back to the main trip page