Thanksgiving 2007
This year Kristina and I managed to see both of our families for Thanksgiving. We drove down Tuesday night to avoid the crowds.

A few days before, we had our first snow that stuck around for more than a day: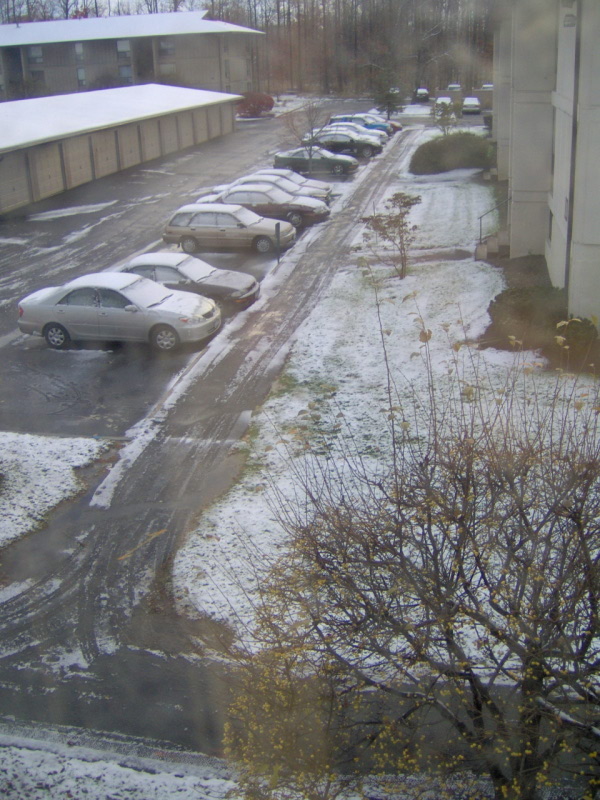 My dad restores old pinball machines. We had a pinball tournament while we were there: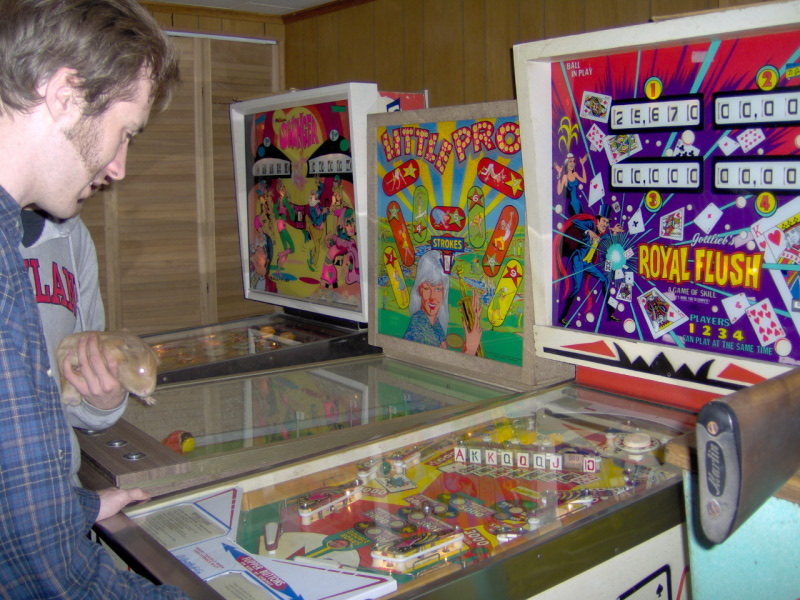 We let Butterfinger (the guinea pig) run around in the back yard a bit: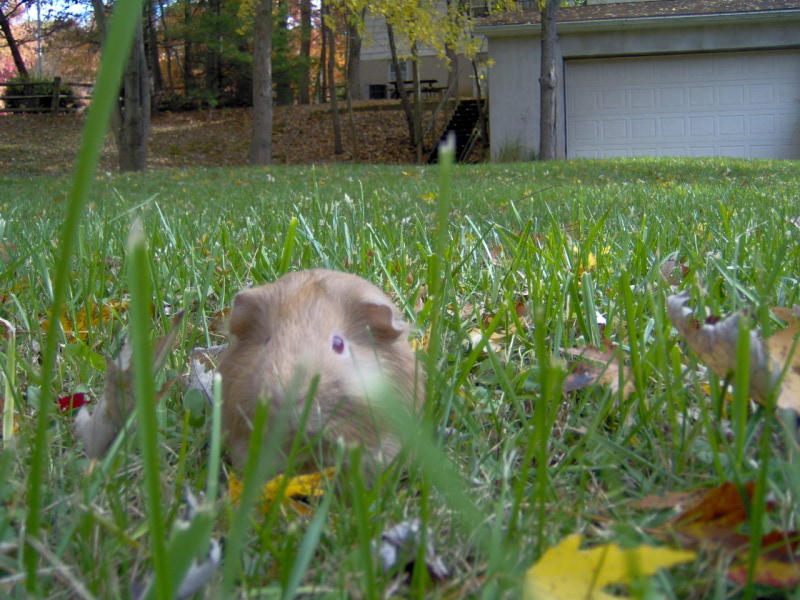 On Thanksgiving we woke early and went to the Bel Air Turkey Trot, which is held on the Ma and Pa trail. We mostly walked, but my brother ran the 5k in under 21 minutes. He's second from the right in this picture: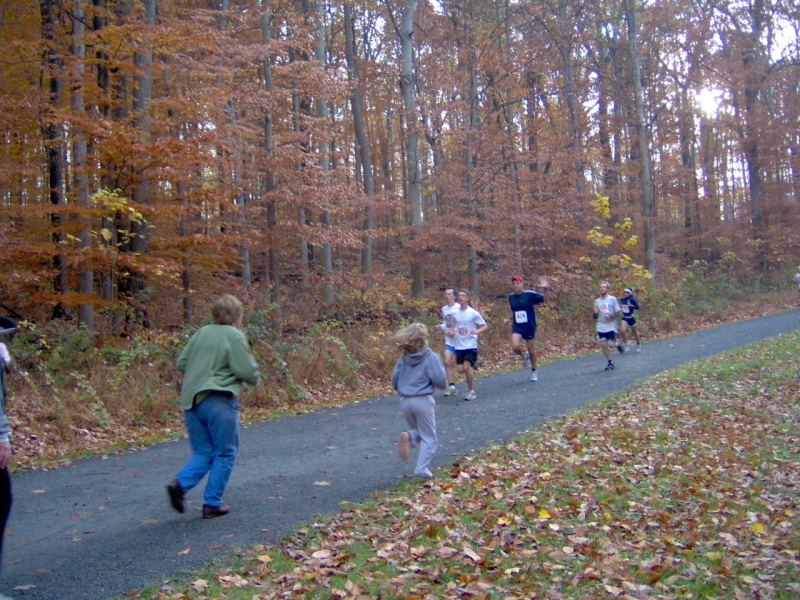 Kristina and I walked to Copenhaver Park where they are tearing it up a bit. I am surprised the sign warns of the pipe, when much more worrisome is the 30-foot pit behind it.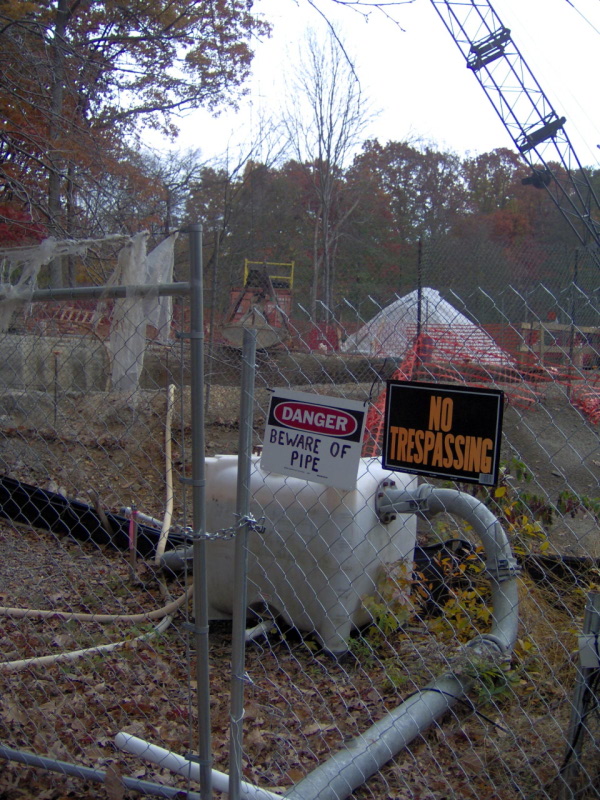 After spending two days visiting my family, we drove 5 hours south to meet up with Kristina's family at Virginia Tech. Her parents drove down from Massachusetts, and her one sister drove up from Georgia. Kristina's youngest sister goes to school there, and she gave us a campus tour. Here we are by the pillars above their chapel:



Here's another campus view, across their parade field: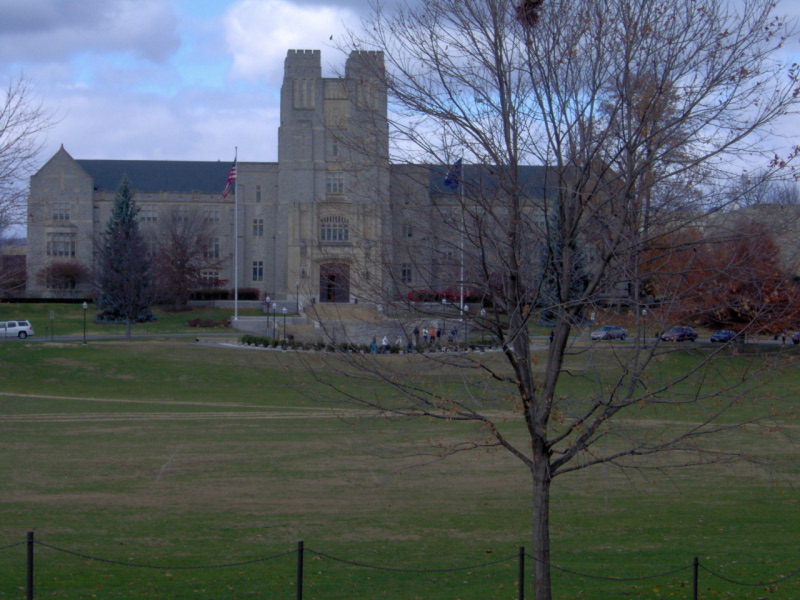 Here's the trip we took on campus. You can see that we walked through the athletic building (the gps lost signal while inside):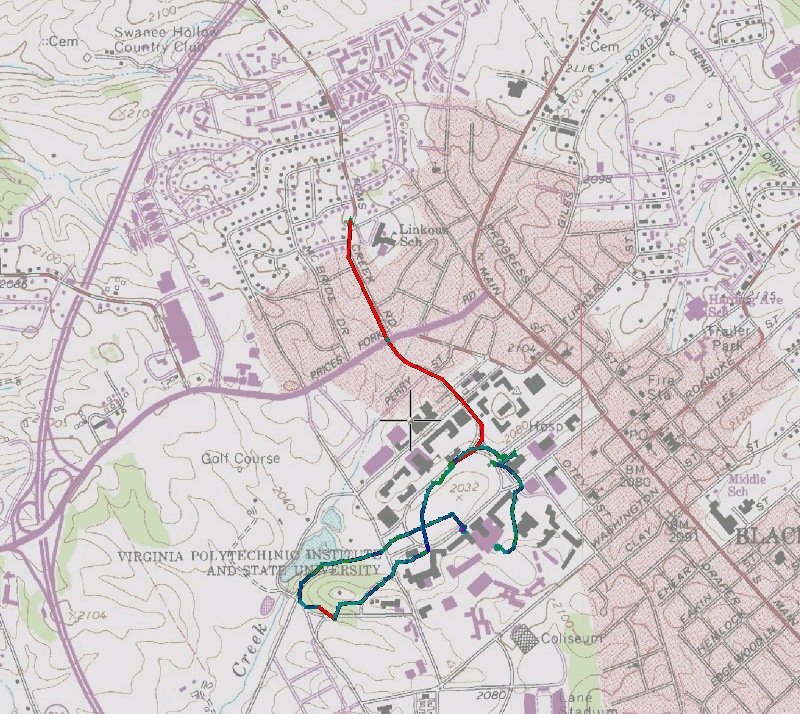 We had another Thanksgiving meal, and the next day we went for an 8-mile hike on the Appalachian Trail, to McAfee Knob. Here we are starting off on the trail: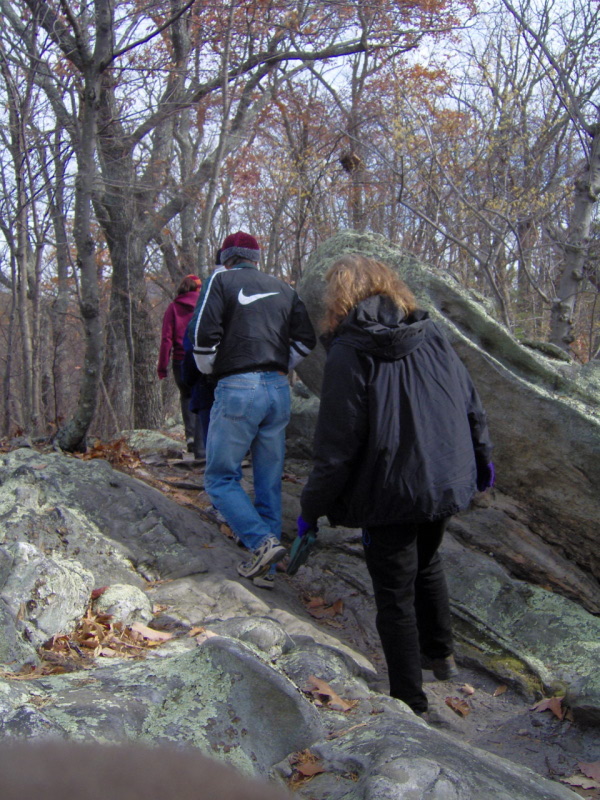 Here is a giant slab of rock right next to the trail: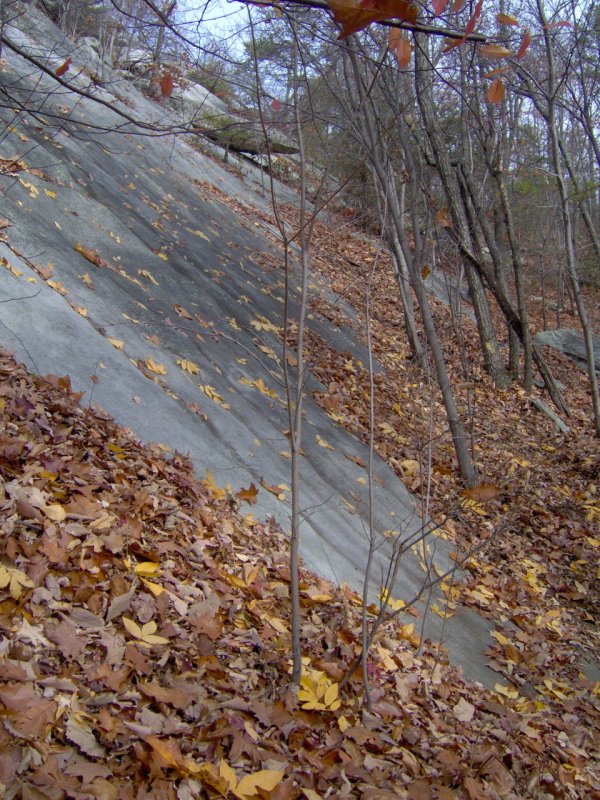 Here I am on a little pinnacle overlooking the valley below: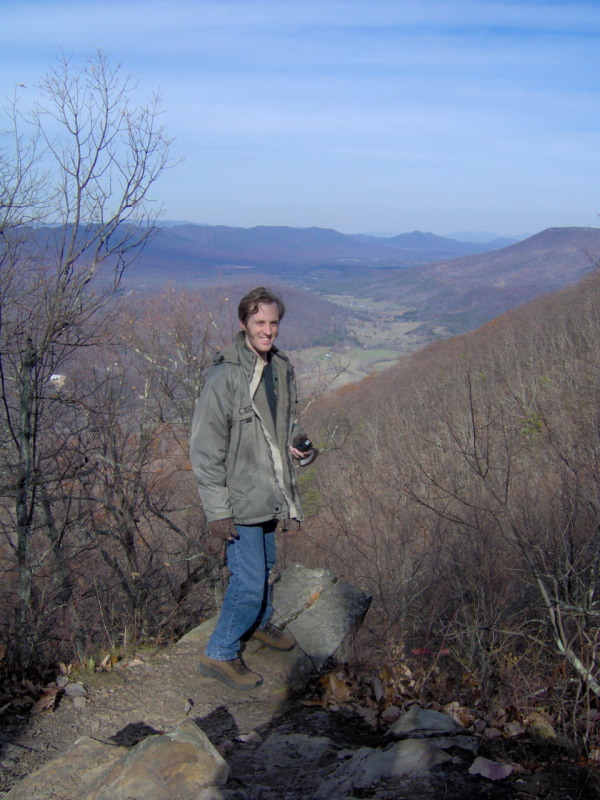 Here I am at the top, with Kristina's sisters in the background: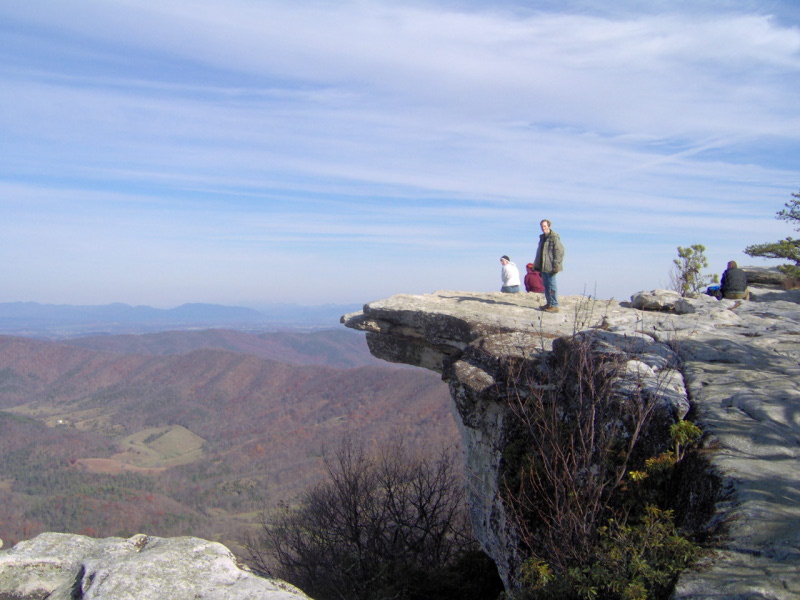 There was a great view from the top. That's Roanoke VA in the background (you can see the airport if you look closely):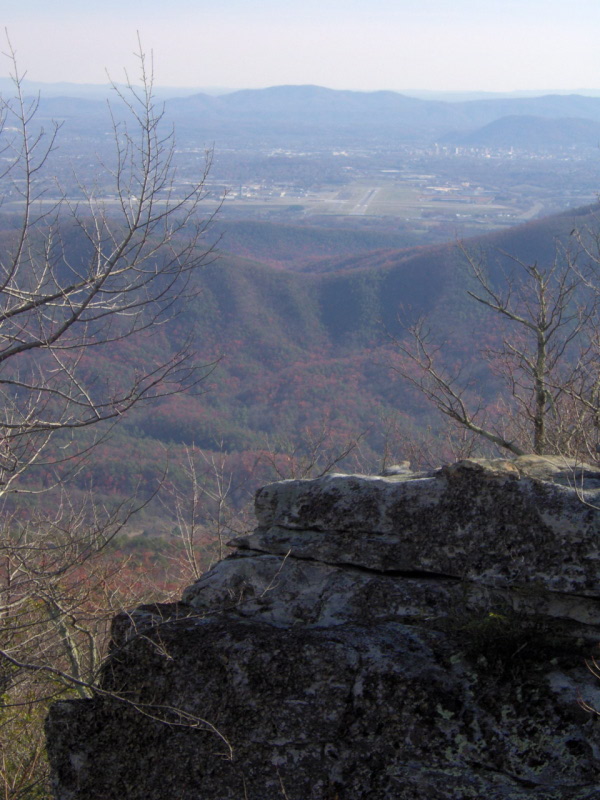 Here is the route we took. On the way back we took a fire road that had just as many rock formations as the Appalachian Trail segment did: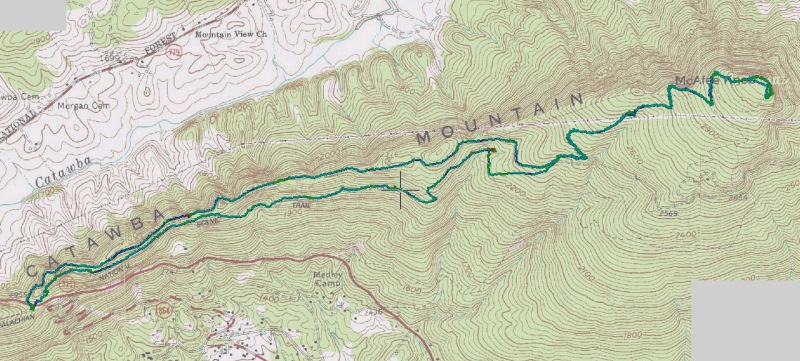 The next day it was time to leave, and after a 10 hour drive we were back in Ithaca. Shockingly, the semester ends in less than a week!
---
Password protected pictures
---
Back to pictures page