Australian Mini-Mentos
Katrina went to Australia and sent back a whoe rainbow of mini-mentos.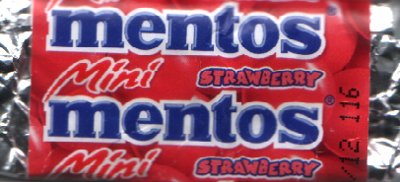 Strawberry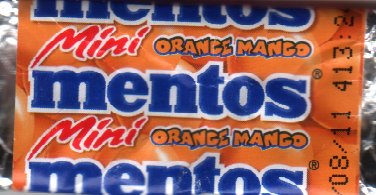 Orange-Mango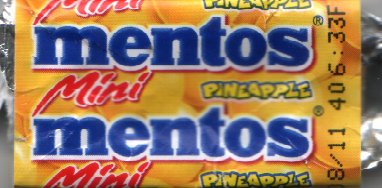 Pineapple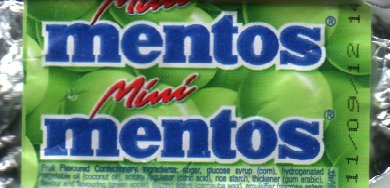 Green Apple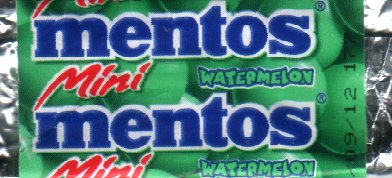 Watermelon (candies are pink, not green)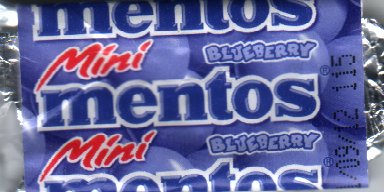 Blueberry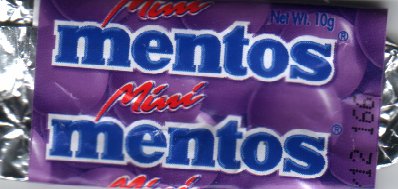 Grape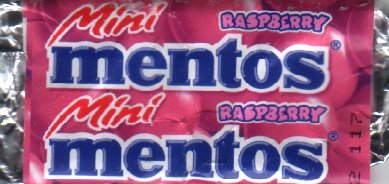 Raspberry

A few more sent to me from France: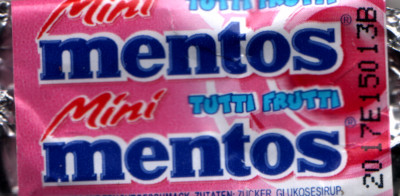 Tutti-Fruti (a bit like bubblegum)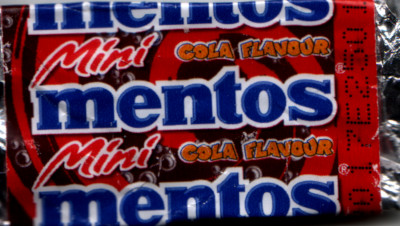 Cola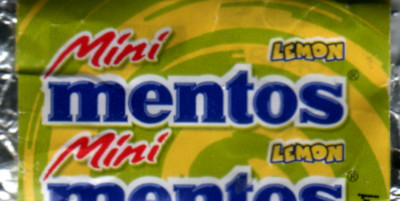 Lemon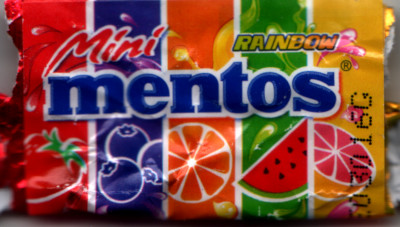 Rainbow
European Mini-Mentos
Kristina got these from me, imported from Europe.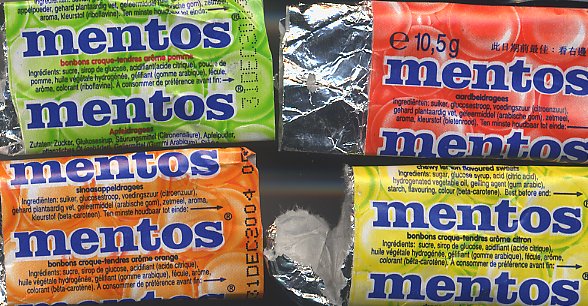 The flavors are strawberry, orange, green apple, and lemon.
---
Back to the normal Mentos-I-have-eaten page