Vince Goes to Buffalo yet Again
Labor Day weekend! A long weekend for everyone except Cornell students it seems. For the weekend I went out with Kristina to Buffalo to help her family carry heavy objects around (and have fun too of course).

Before leaving we finally got to see the rock museum in Snee Hall. To make it more exciting they were taking some gems out to be appraised, giving the feeling of jewel heist movie.

Kristina and I decided to take the scenic route to Buffalo. We first went to the Watkins Glen area in order to obtain cheese from the same place mentioned in this former trip.

On the way there we stopped at Hector Falls. Very pretty due to all of the rain recently.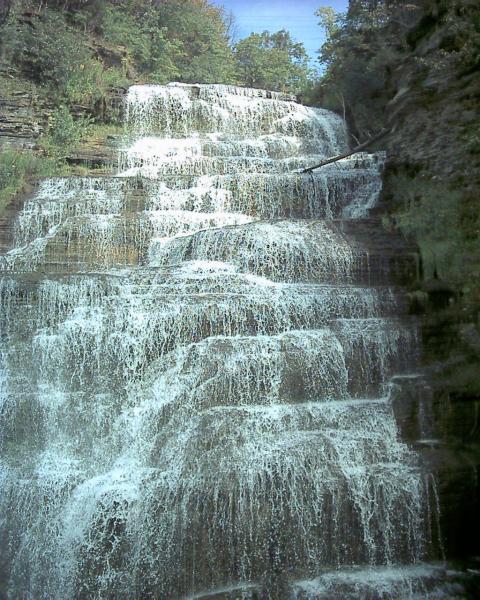 ---
We managed to end up on the wrong road looking for Cheese. Luckily I caught it in time and we hopped from 14 over to 414 and found the place.

We stopped at Deckertown Falls. This one is well hidden and the parking area looks like it could be someone's driveway. We were in a bit of a rush so only saw the lower two falls; the much more impressive one was a steep and strenuous hike.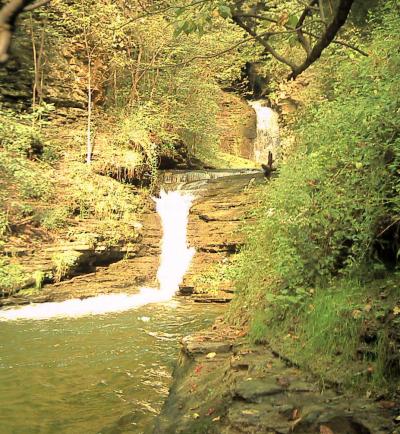 We took a roundabout way to I-90. Through Penn Yan where there was an unexpected Amish prescence. We decided to try to see as many of the Finger Lakes as possible.
Cayuga Lake [pictured previously] (near Ithaca)

Seneca Lake (near Watkins Glen)

Keuka Lake (near Penn Yan)

Canadigua Lake (near Canadigua)

---
We made it to Buffalo safely and had a productive weekend packing and such. Unfortunately the Maryland weather tagged along: hot and humid. But we did get to go swimming which made up for the weather.

And alas, my summer ends, with classes already started and busy months ahead! Little Girl (the guinea pig) is quite happy that she gets to stay in one place for the forseeable future though.
---
Back to the Summer of Travels page