Excelsior Glen - July 2006
---
In late July Kristina and I went to Excelsior Glen, near Watkins Glen.

For some reason we had missed these falls in previous trips to the Watkins Glen area. Saturday was rainy, but Sunday had lovely weather so we decided to go see the waterfalls.

The falls are right on the Finger Lakes Trail. You can see Seneca Lake through the trees from the trail: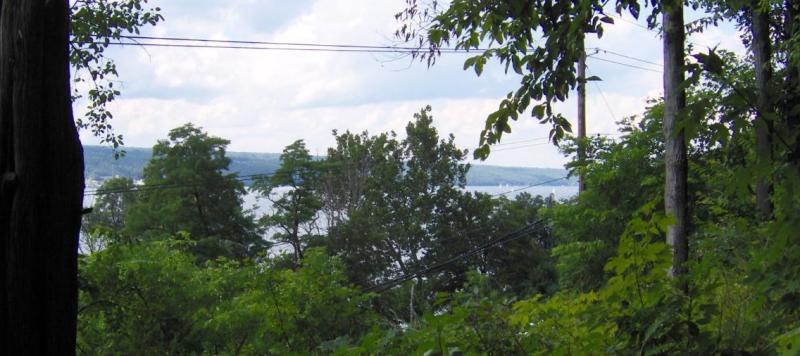 The lower falls come right into a big amphitheater, with walls curving overhead. It was very pretty, the only drawback was the loud echos of traffic from the nearby highway.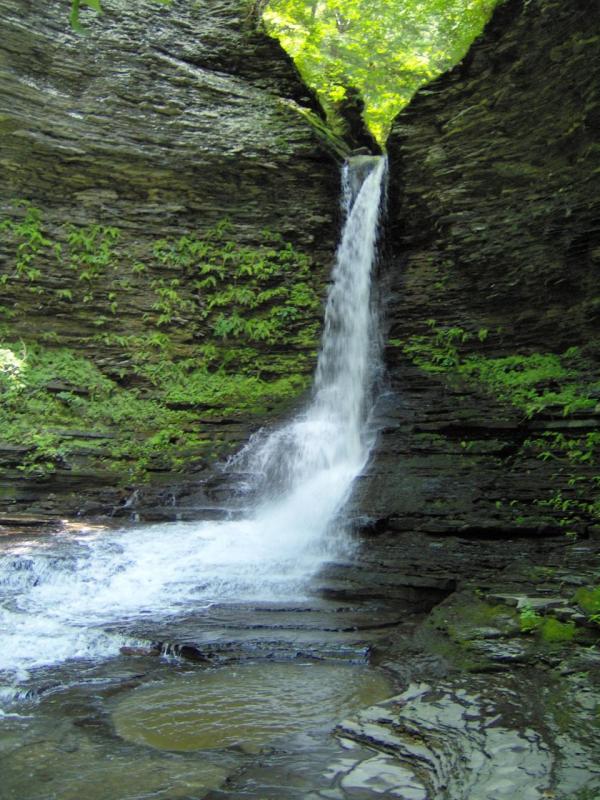 You can then walk above these falls. The stream goes through a neat flume before falling: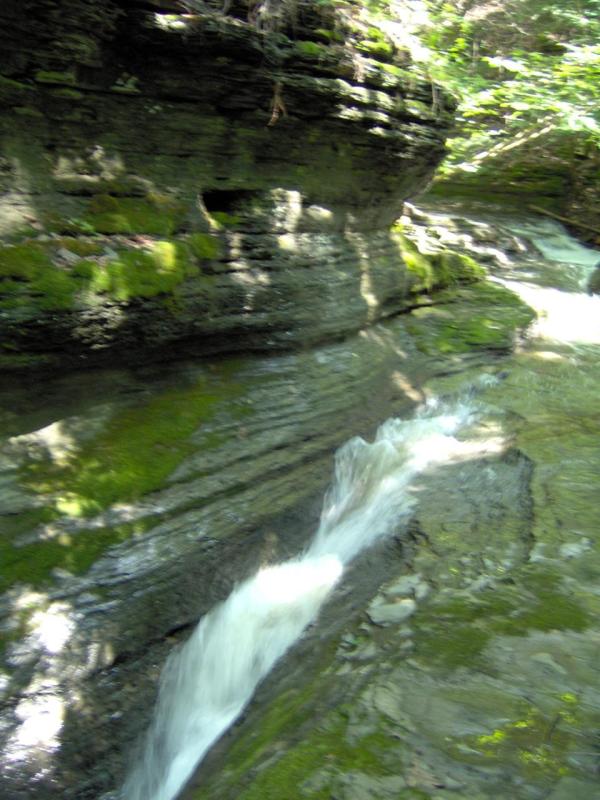 You can then walk along the stream bed for a while to see another falls: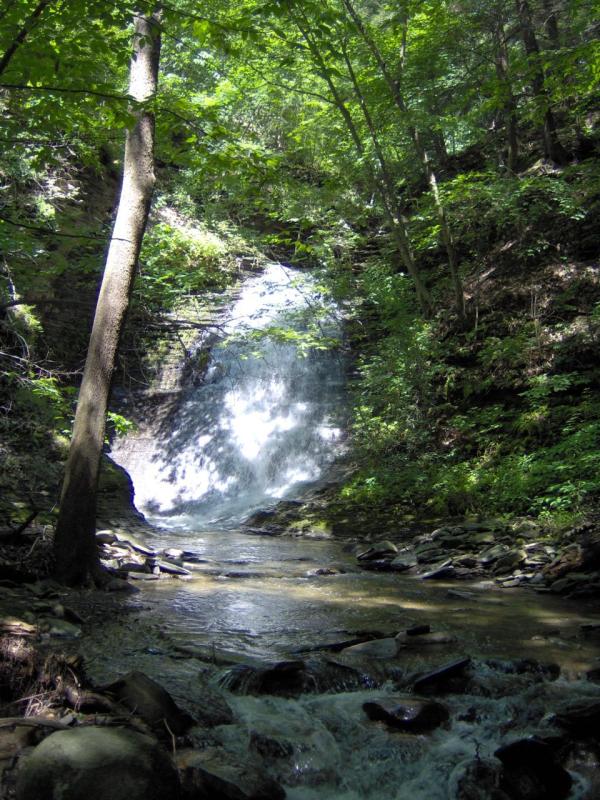 You then follow the trail uphill a bit more. If you take a side trail, and then walk up the stream for a good distance, you come to an even larger falls. It is very impressive, especially since you can walk right to the base of it and look up. Apparently this falls is often used by ice-climbers in the winter.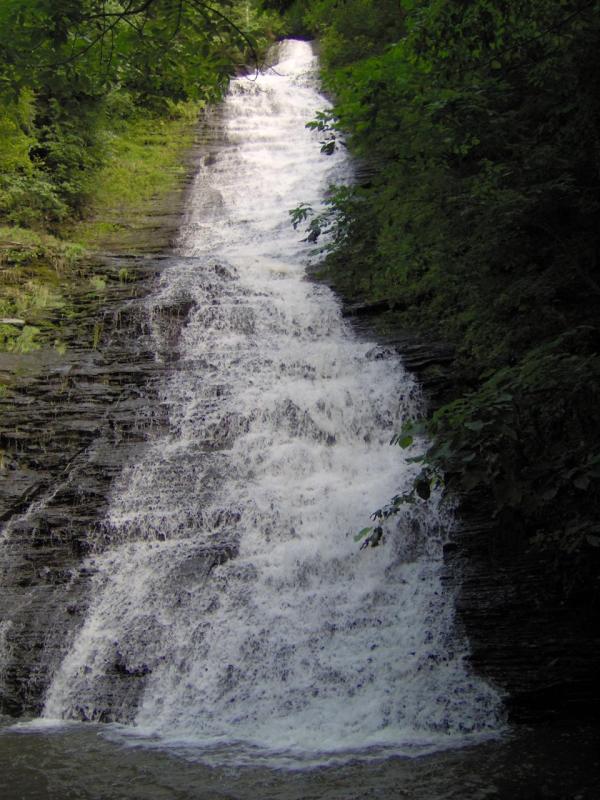 We then took a "short cut" back to the trail. Luckily we managed to get back up to the trail safely. High above the big falls, the trail fords the stream near this much tinier falls: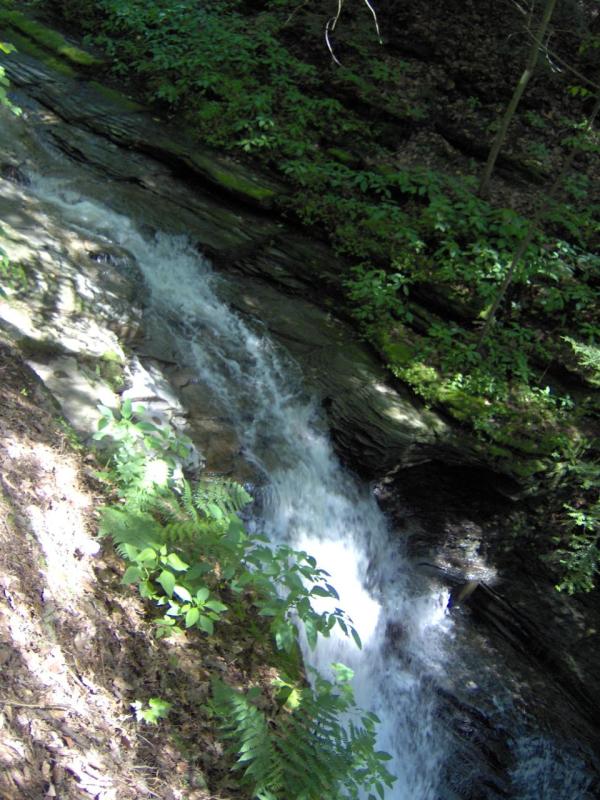 ---
We found these falls to be very enjoyable, a pleasant surprise to find such pretty ones still unexplored this close to where we live.
---
Back to main pictures page