Fall 2009
Fall in Ithaca means apple picking, probably multiple times.

We dragged K's conversation partner, and got 50 pounds (approximately 1 bushell) of apples for $.20/lb. We also got apple cider donuts! Here's the baby checking out pumpkin selections: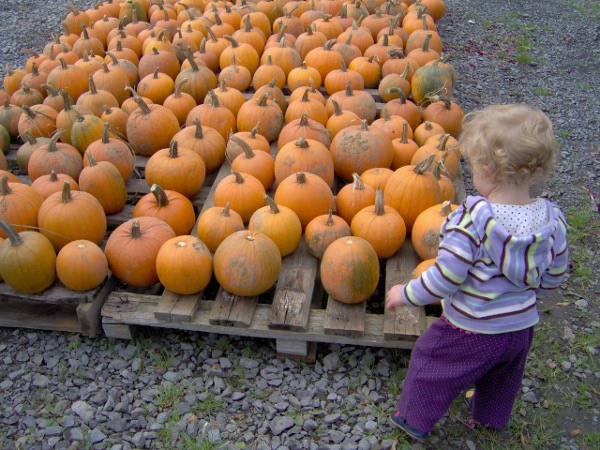 Later that day we went mini-golfing. I almost won (in the male division at least) which is unusual for me, though that's possibly because I'm usually playing against my brother. Here I am losing at skee-ball: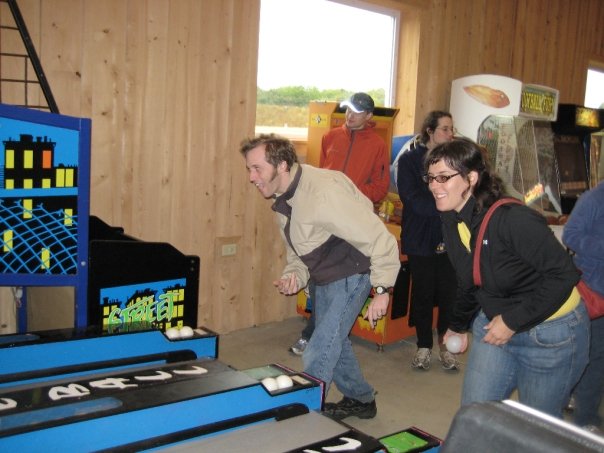 ---
We went to Cape Cod at the beginning of October. The cranberries are about ready to harvest: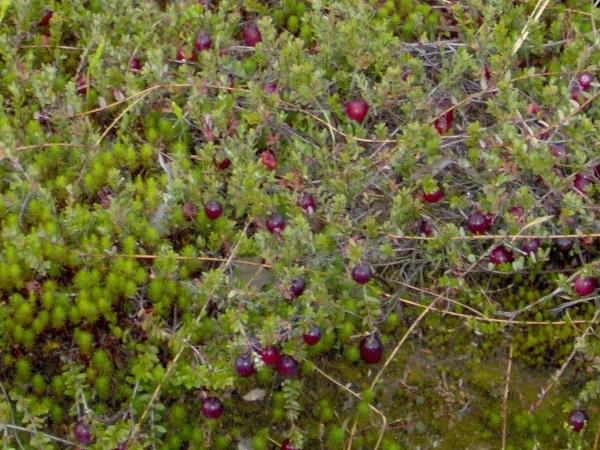 A train went by as we were walking by the cranberry bog: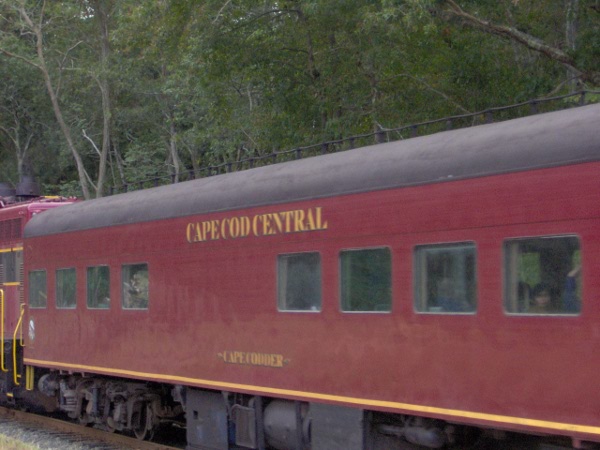 We went canoeing on Scorton Creek, determined to see if it connected to the other Scorton Creek. We had to portage across Jones Rd and we made it really far, but didn't connect. The tide was going out on the way back so we went under the culvert. Here's a view from a relatively large turning basin at the end: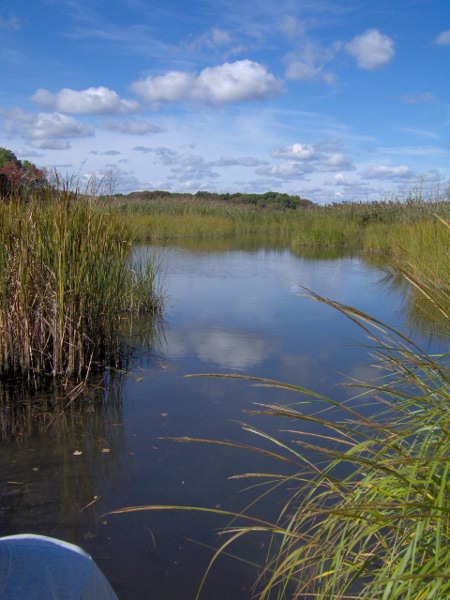 Here's the GPS track: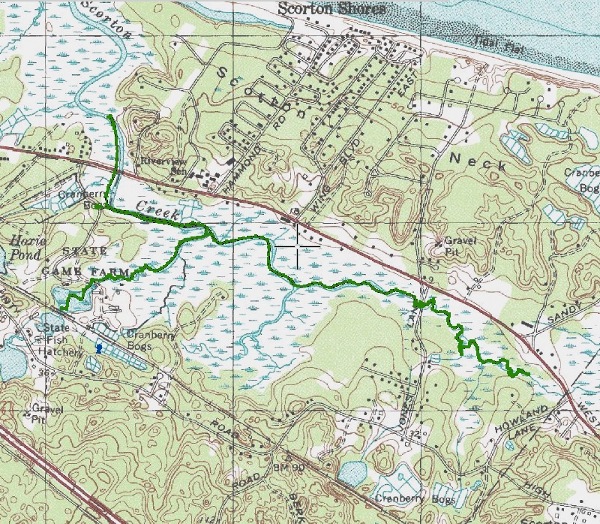 We also walked on Dennis beach, although the GPS track makes it looks like we were out in the ocean: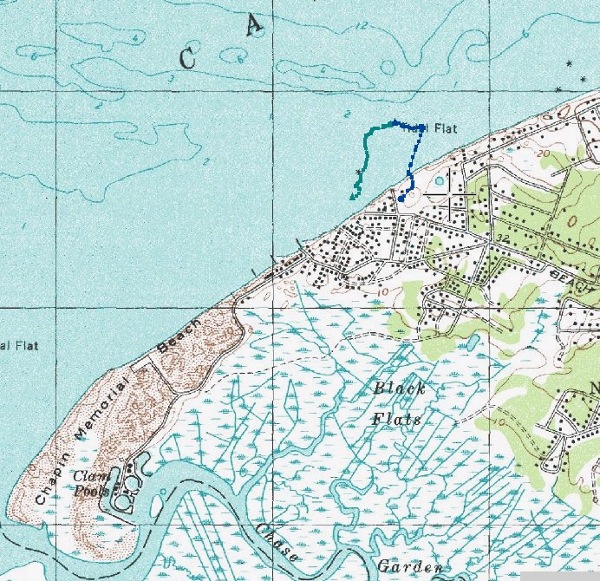 We went to Yarmouthport and there is a gian English Weeping Beech there: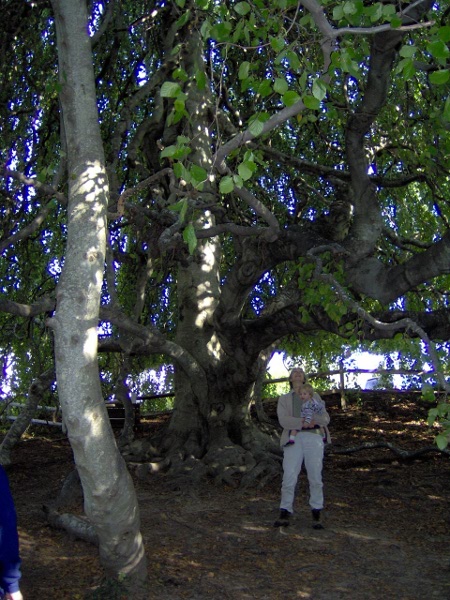 The baby likes the ocean: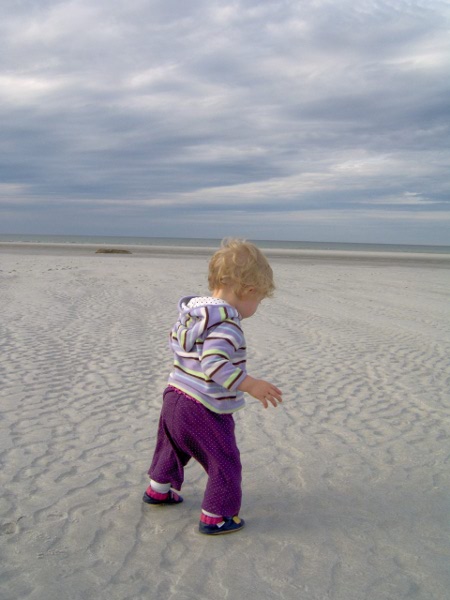 ---
I went to Lake Tahoe for the ICCD Conference. I flew out of Providence, Rhode Island and the travel took a long time. All of the Southwest planes were late due to strong headwinds. I was 1 hour late to start, so they rebooked my connection before I even left RI.

My eventual route ended up being Providence RI to Phoneix AZ to Los Angeles CA to Reno NV. All of those flights ran late. I got into Reno at 12:30am eastern time, and missed the shuttle and had to wait for the next one. I didn't get to my hotel room in Lake Tahoe CA until 3am eastern time.

I did make it though! It was a very fancy hotel. K kept the good camera, so all I can offer are lousy shots with the cell phone. Here is the view out my window (yes, it snowed the first night):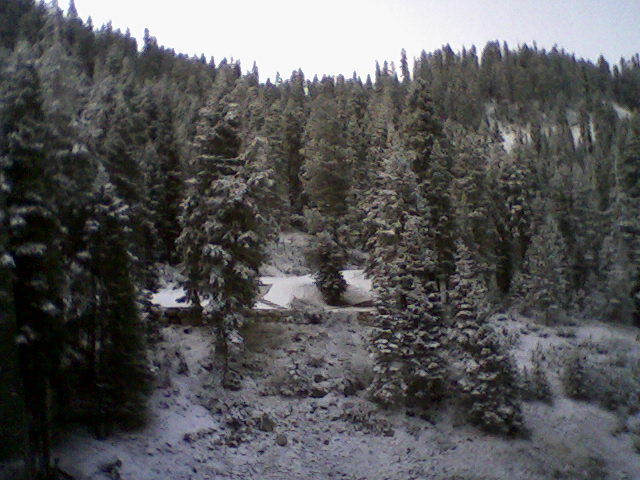 The presentation went well. Here's another picture from my hotel. The snow all melted after the first day, but it was much more scenic with it: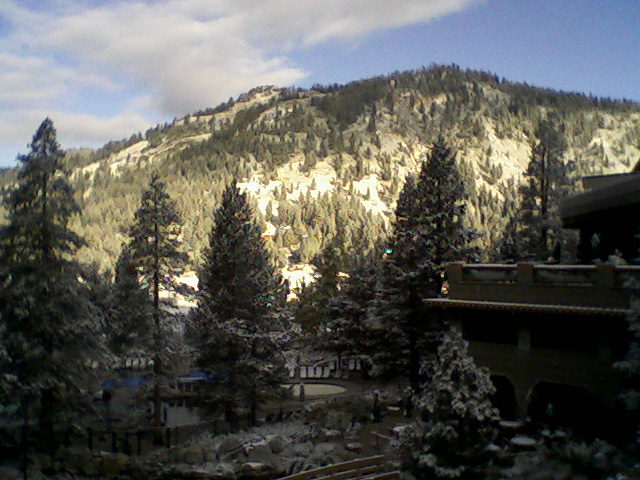 Because of the conference I missed the baby's first birthday and most of my wedding anniversary. Luckily I have an understanding wife.

And no, despite being in Tahoe, I didn't see the lake at all. The trip back to Reno is very scenic, and very dry.

I decided to save some time and just walk to my hotel, which is across the street from the airport. Major mistake, airports aren't designed for pedestrians. Just for the record, if you ever want to leave the Reno airport on foot, the only exit is behind the hotel shuttles, down the narrow path by the dog park, and then follow an unmarked sidewalk.

Here was the view from my hotel there:




Or if you prefer, the twilight view with the casino lit up: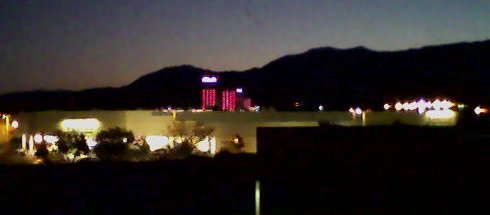 ---
I made it safely back to Ithaca, flying Reno NV to Salt Lake City UT to Baltimore MD to Albany NY, then driving back with K and E and not getting back to Ithaca until after midnight.

A day later we went to a quarry near Rochester to look for flourite crystals. We had to leave at 4am to get there in time, and of course it ended up raining. It looked a bit dreary at first: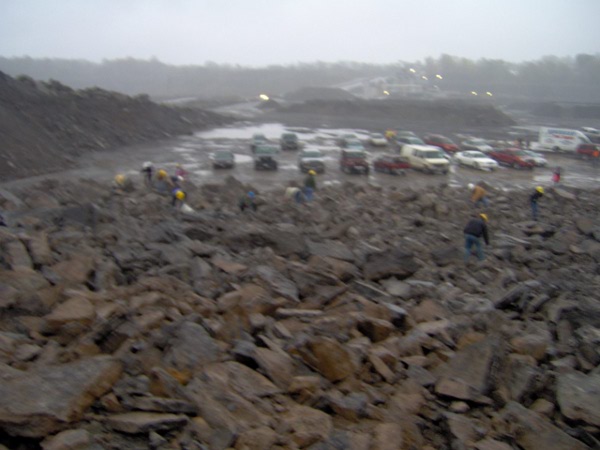 It did clear eventually. Here we are rock hunting: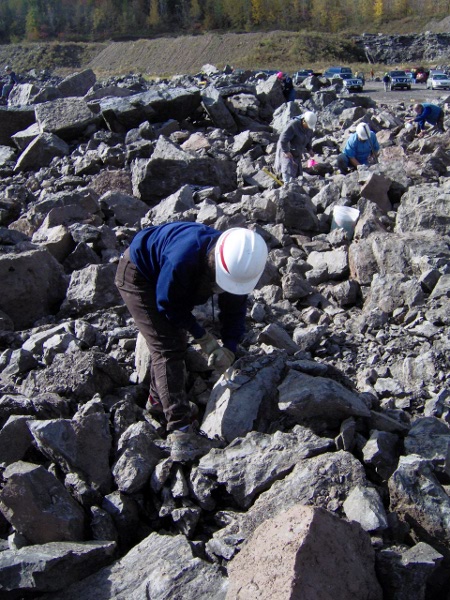 ---
The next day I flew Ithaca NY to Philadelphia PA to Knoxville TN. Here is a view of the Sunsphere from outside of my hotel: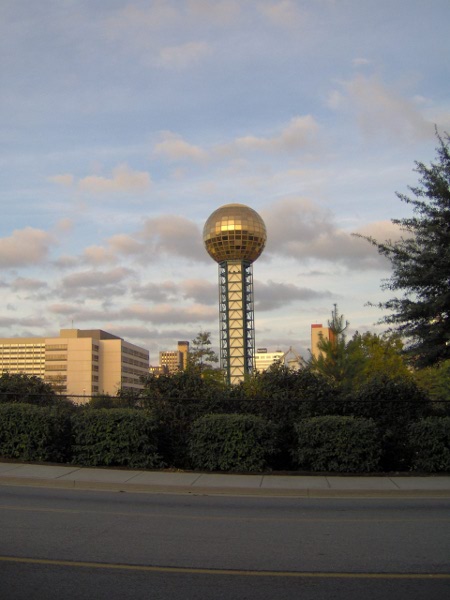 The day after my interview I drove around the area a bit. Nearby was Great Smoky Mountains National Park. Here's a view of the mountains, looking a bit smoky, as I was driving toward them:




Despite being a Tuesday, there was a lot of traffic. All of the visitor centers were overflowing with people. I stopped to hike to a waterfall, and had to park way far away. It's probably for the best I didn't take the baby: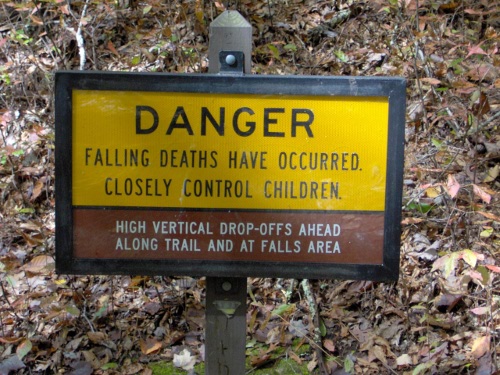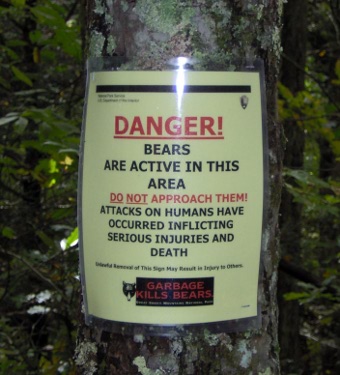 Here's a view from along the trail: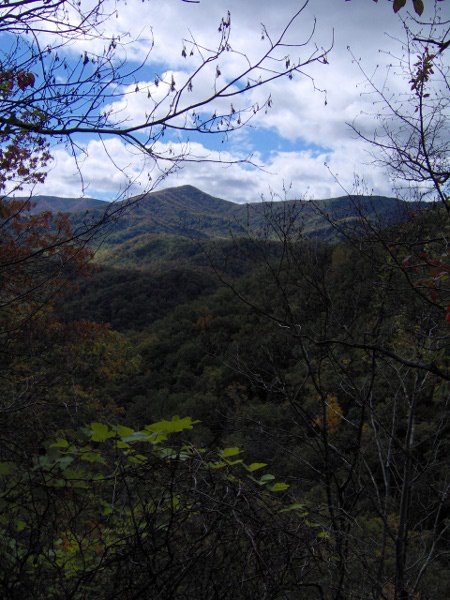 Here's a view of Laurel Falls from the top of the falls: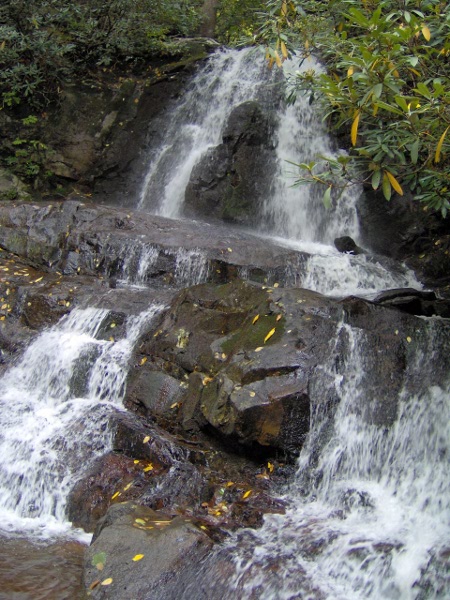 I climbed down the rocks to the bottom and looked back up. There were giant salamanders in the stream.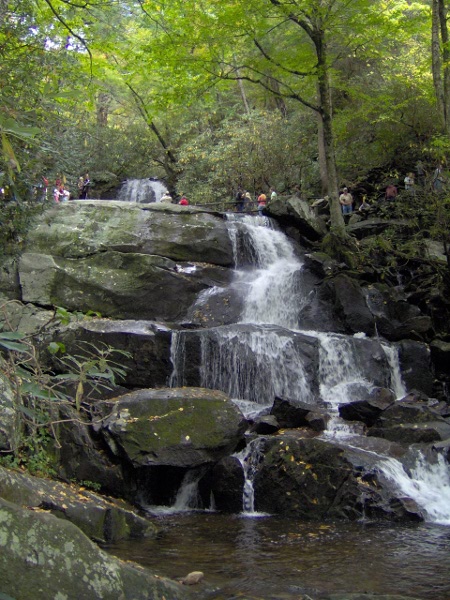 I lucked out with nice weather that day (sunny and low 70s). The next morning when I was driving back to the airport it was pouring rain. And the next day, as I write this from Ithaca (after flying Knoxville TN to Detroit MI to Ithaca NY), it is snowing.
---
Here it is mid-October, and we got snow! It is unusual to have snow this early, even here in Ithaca: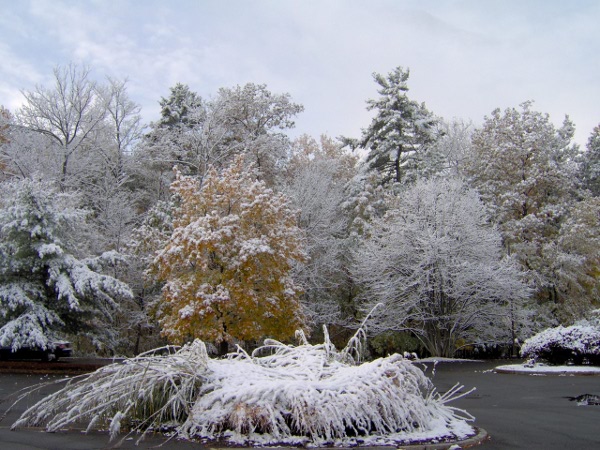 Here's my traditional fall foliage shot of Triphammer Falls, though this time there's a frosting of snow: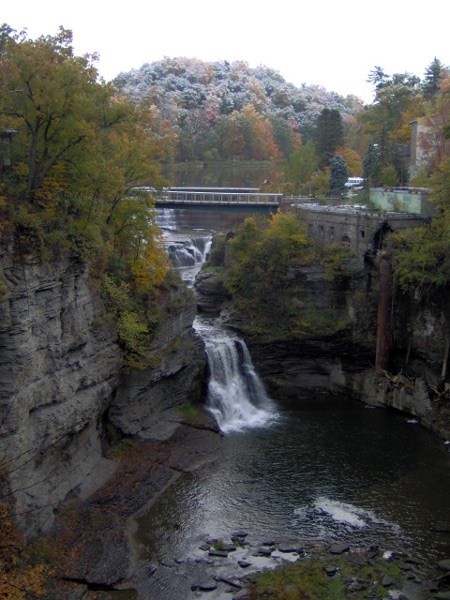 ---
A walk at Monkey Run, under adverse lighting conditions: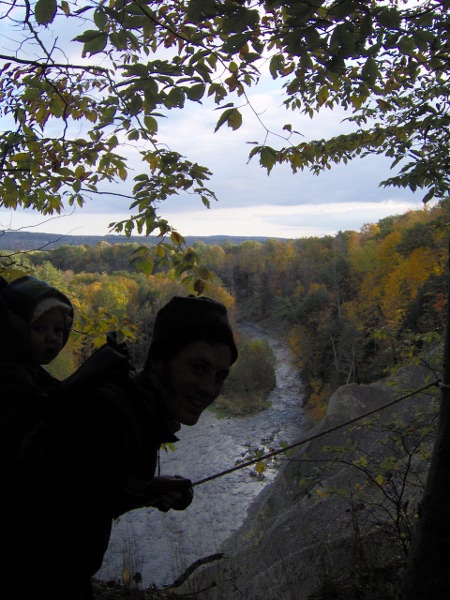 ---
I was born at approximately 256,246,800 UNIX time (that is, seconds after the year 1970). On October 22nd (Thursday) at roughly 5:26 PM Eastern Daylight Time it will be 1,256,246,800 UNIX time. That's right, I will be *1 billion* seconds old. That's pretty old.
---
We were teaching the baby important life lessons by watching MacGyver. She had an apple in her hand and kept trying to feed it to the characters on screen.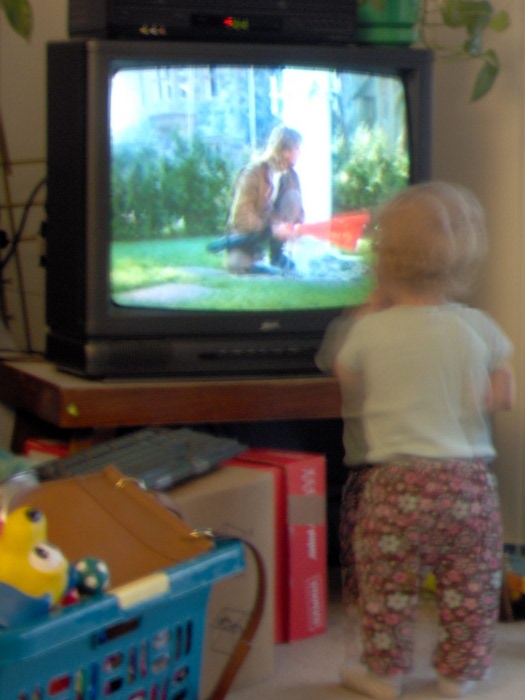 We finally finished the hike near Virgil that was rained out 2 months ago. Here's a bovine scenic overlook: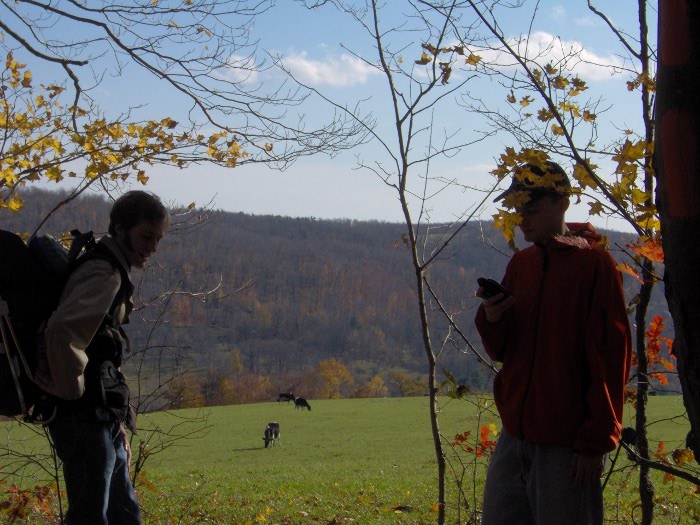 And here's a track of our route: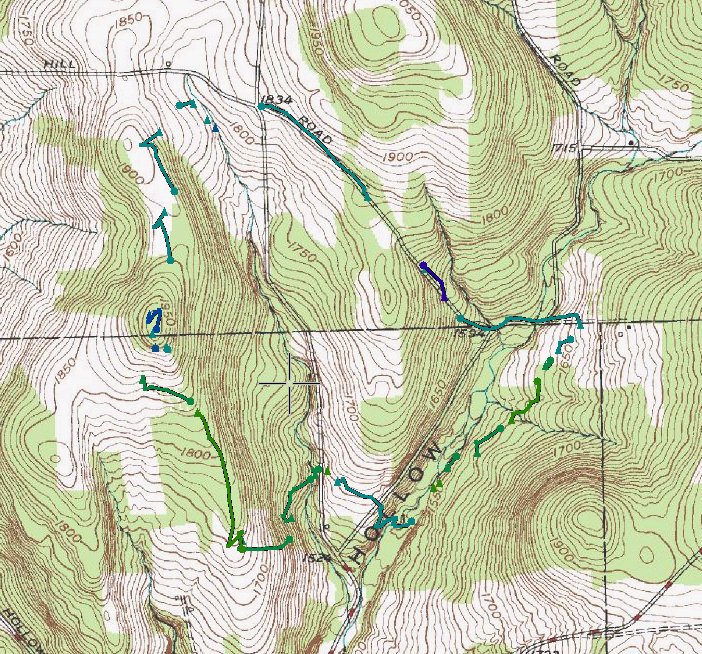 ---
We went to GCF for Halloween. Here I am carving a pumpkin (the baby helped clean it out earlier, leading to a tremendous mess). I was the only person even vaguely wearing a costume, if asked I said I was Cyrus Smith/Harding from Verne's The Mysterious Island: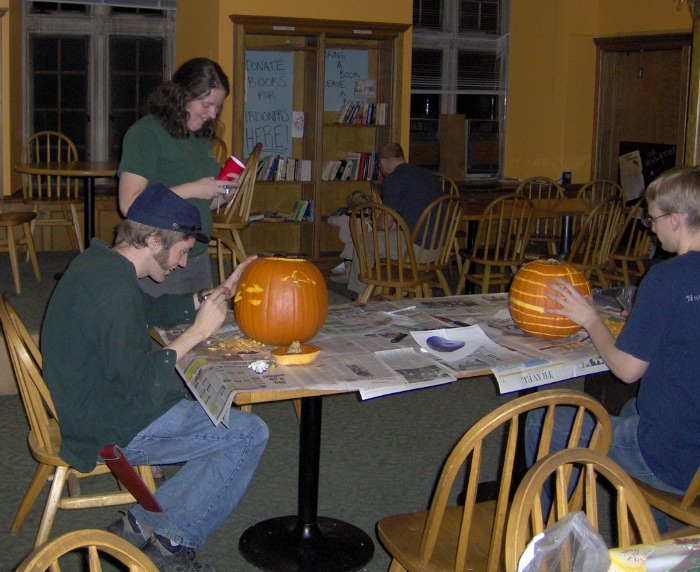 Here's my pumpkin: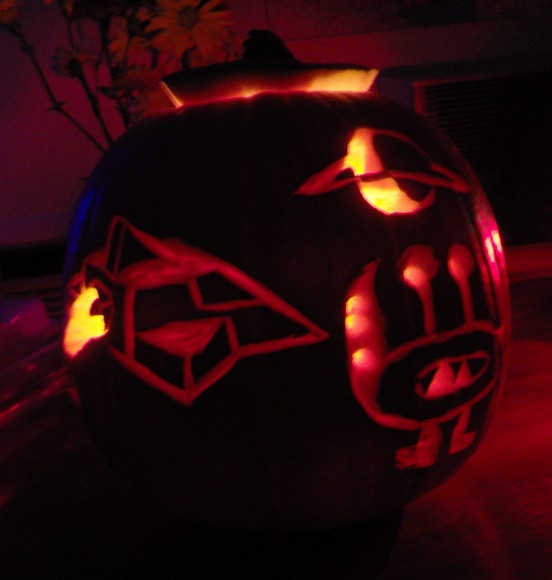 And here's Brandon's Death Star: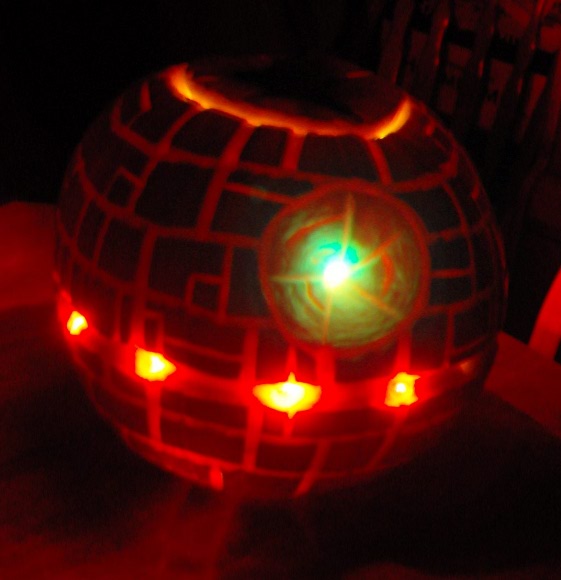 ---
Busy times, trying to finish my thesis!

We went to Maryland for Thanksgiving. The baby enjoyed seeing her grandparents and aunt and uncle. We had nice weather, and had the traditional pinball tournament. The baby liked dancing with the Thanksgiving parade, and liked even more all the dogs on TV afterward.

We then went to her other Aunt's house for second Thanksgiving. On the way we stopped in to see John's new baby Sam. E made a nice mess of their house and ran all over, giving them a taste of what's in store a year from now.

We spent the next few days in Virginia with the other grandparents. (E can sort of say "nyah-nyah" for "Nona"). She played with oranges and harasses the dog. She also went to the zoo (while I was stuck at home writing).

On the way back to New York we stopped by Cunningham Falls State Park and saw Cunningham Falls, in theory the tallest in Maryland: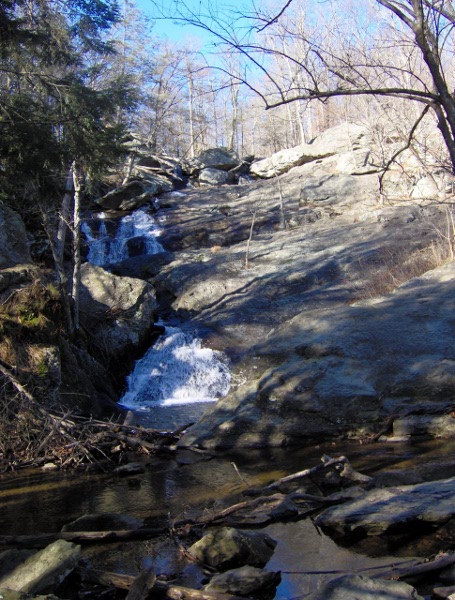 We took the cliff trail back to the car: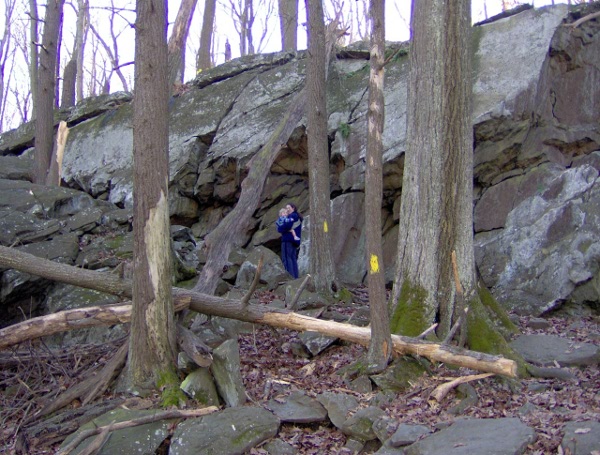 I had some fun climbing on the rocks: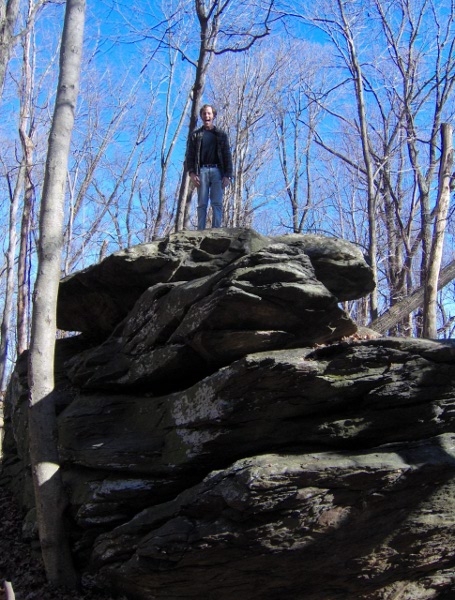 Then back in the car, where I kept busy working on my thesis and entertaining the baby.
---
We went to Maryland to se my family and to go to my grandmother's Christmas party... but it snowed! Record breaking snow for December in Maryland.

Here's the baby sledding with her uncle: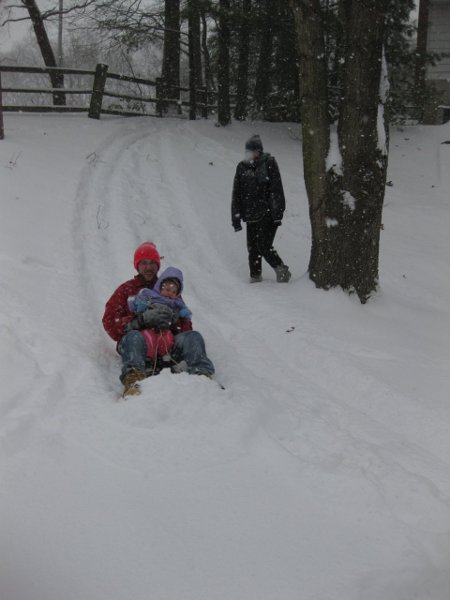 A picture of me looking dramatic after losing a game of Ticket to Ride: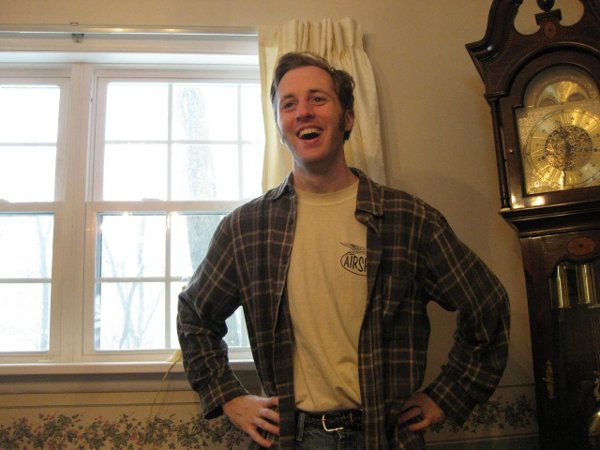 ---
Back to pictures page