Day 4 - Oxford (continued)
We walked by the Martyr's memorial. It commemorates some people who were burnt at the stake by Queen Mary for being Protestants.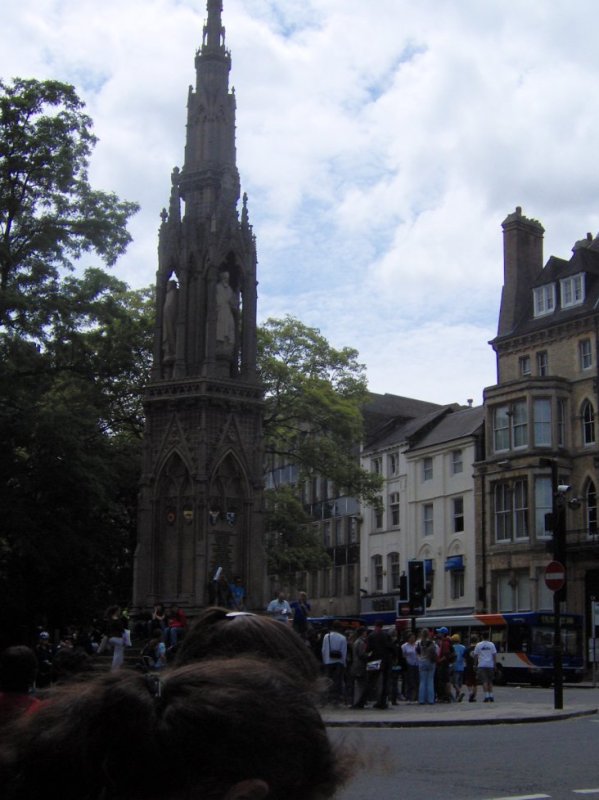 We ate lunch at the Lamb and Flag pub. The Inklings (Tolkien and C S Lewis's group) met here occasionally. We ate pub food of course, or at least the pub food they sell to tourists, such as ploughman's lunches, jacket potatoes, ham+cheese puddings, etc.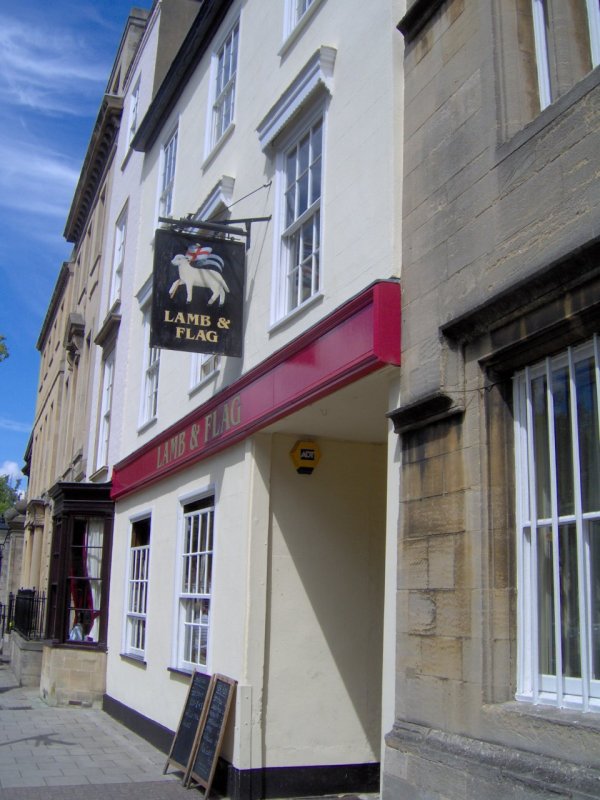 Across the street is the Eagle and Child, the usual meeting place of the Inkwells:



Next we walked by the Oxford Museum of the History of Science and the Sheldonian Theater. We couldn't go in because a graduation was going on.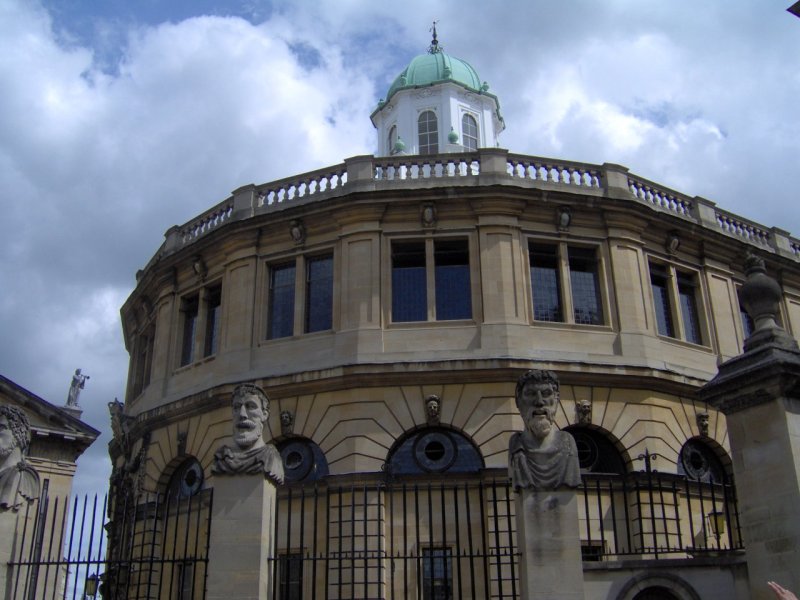 Like Cambridge, Oxford also has a replica of the Bridge of Sighs, though not over a river: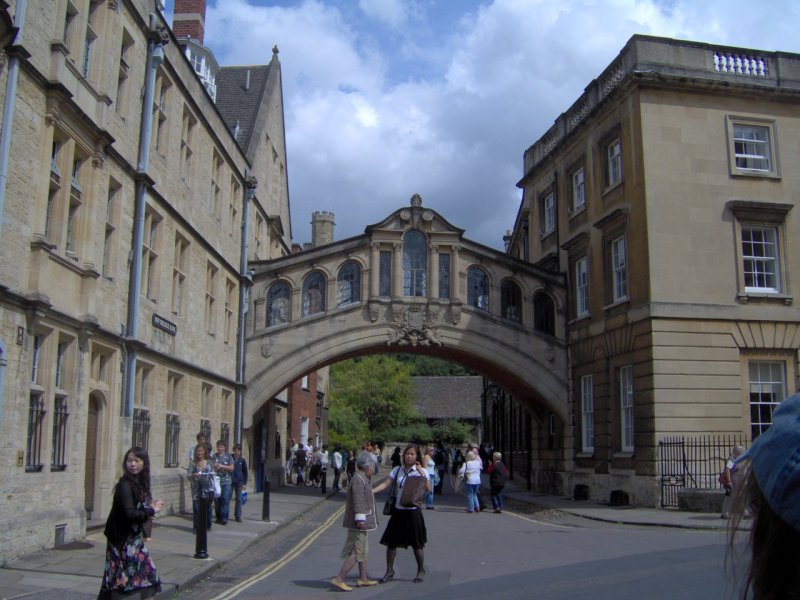 Here's the Bodleian Library, a copyright library and the main library for Oxford University [ obviously something I enjoyed seeing]: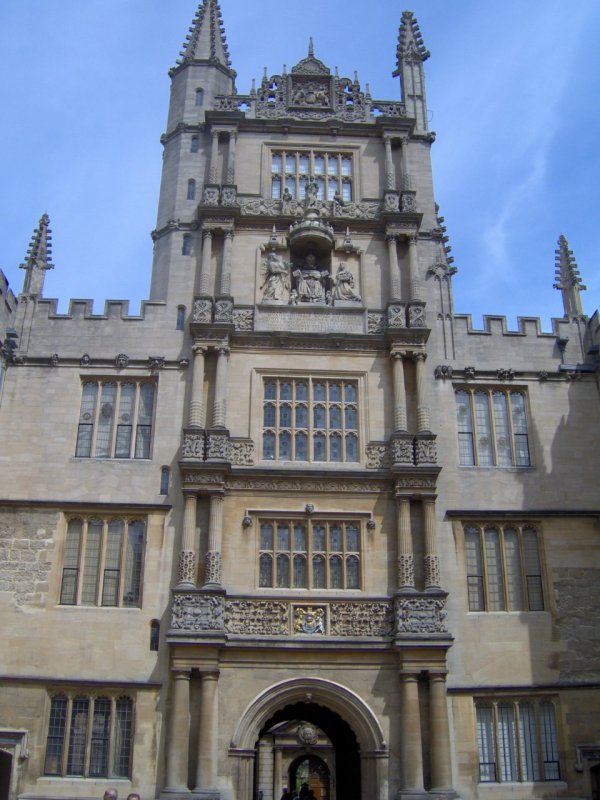 Part of the library is the Radcliffe Camera. Marie says that according to Tolkien lore, Sauron's temple looks just like it.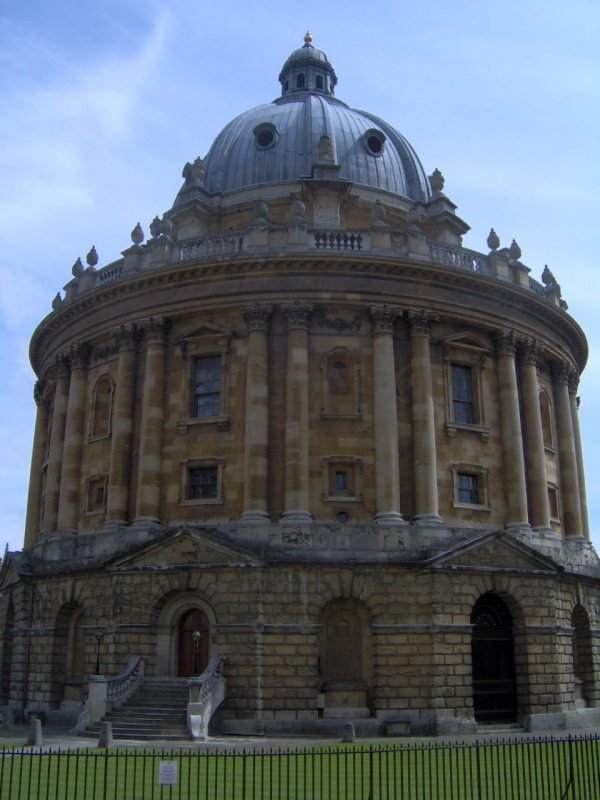 A big landmark in Oxford is St Mary's Church and its tower. I was going to go up to the top, but the line was too long: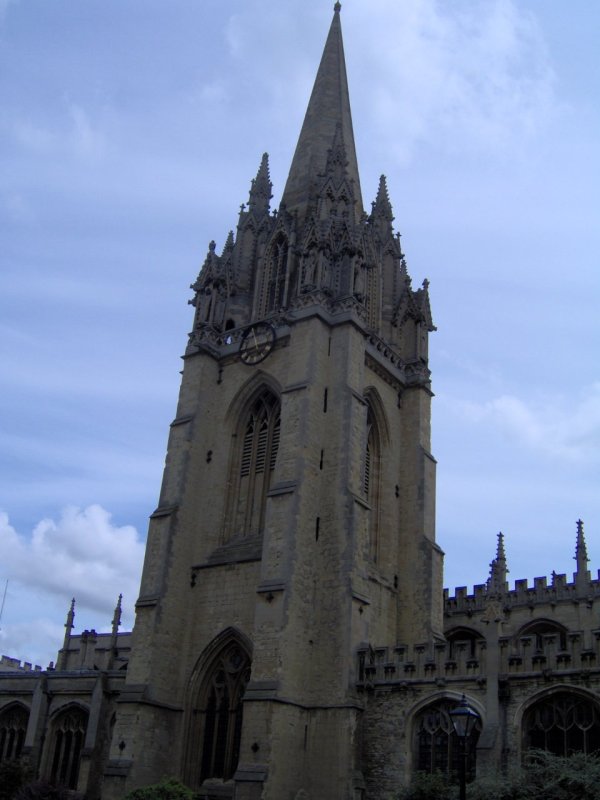 After this we got ice cream, and then went to Blackwell's, which is a huge bookstore.

We went back to Merton College to see the grounds. It is pretty, and unlike many of the other colleges it is free. It was also one of the only colleges we'd been to where you were actually allowed to walk on the grass (normally that is a privilege reserved for upper classmen or professors). We couldn't go into the chapel because they were recording music there. Here is a pretty flower growing nearby: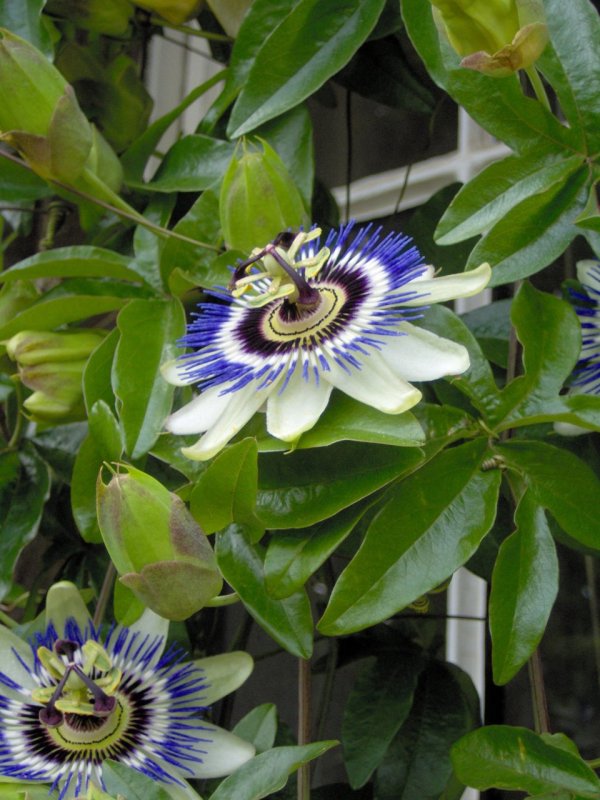 It was starting to get late, and it was time for Jen to go home. We dropped her off at the bus station.

Marie went off to view Tolkien's grave and go to church. The rest of us stayed downtown a bit and then went back to the B&B to get our luggage. We rode on the top deck of a double-decker bus: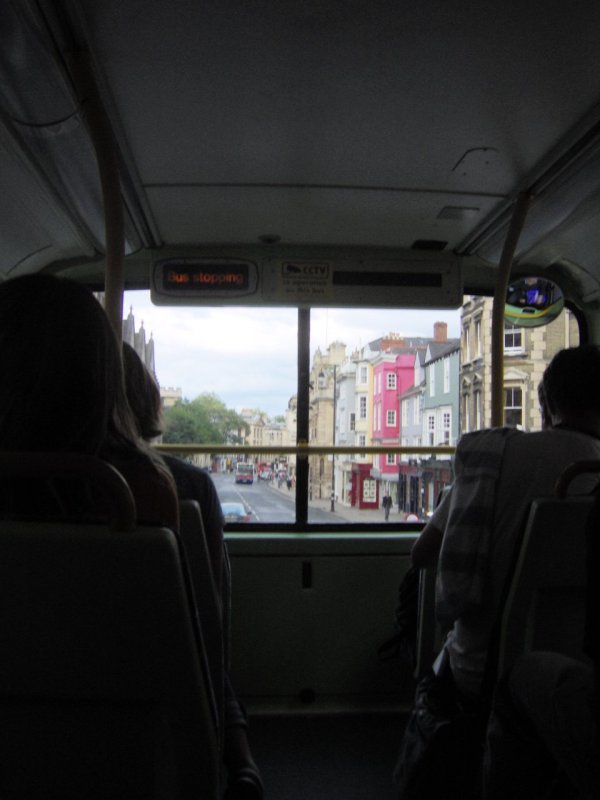 We managed to find Marie at the train station, and caught the train to London. It's a bit hard to see, but there were hot air balloons visible from the train: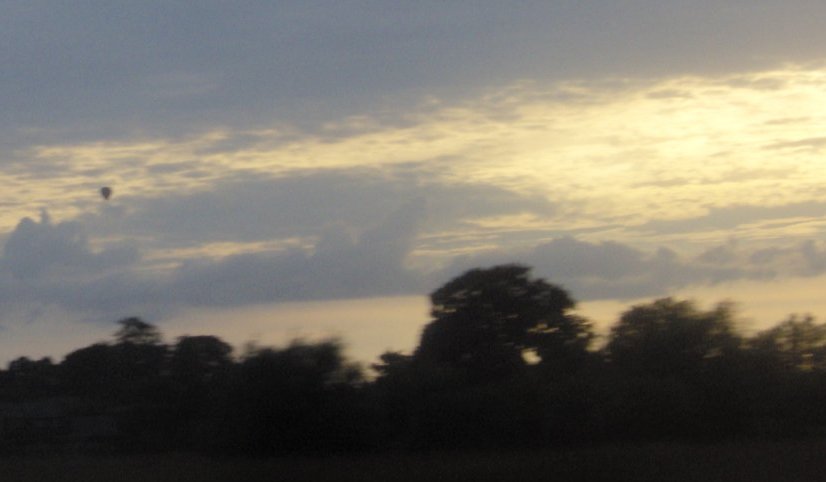 We arrived at Paddington Station and figured out how to buy Oyster Cards (pre-paid passes for the underground). We took the tube to Kings Cross station, and then walked to our youth hostel, Ashlee House.

There were initially some worries we'd be split up on our first night, but we ended up in the same room. It was colorful, to say the least:



We were exhausted, and went to sleep.
---
On to Day 5 in Dover
---
Back to main trip page