Day 7 - London
17 July 2007 - Tuesday
Kristina woke early to go to church at Westminster Abbey. The service was in the shrine of St Edward the Confessor, surrounded by the tombs of many of the most well-known monarchs. The rest of us slept in and went to the Abbey as tourists.

Coming out of the Tube station in Westminster, Big Ben loomed above us: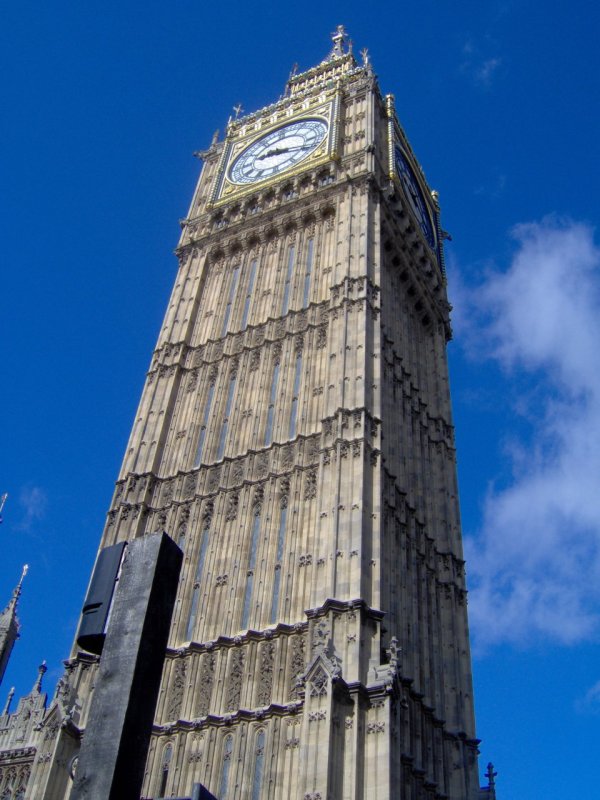 Nearby is Parliament: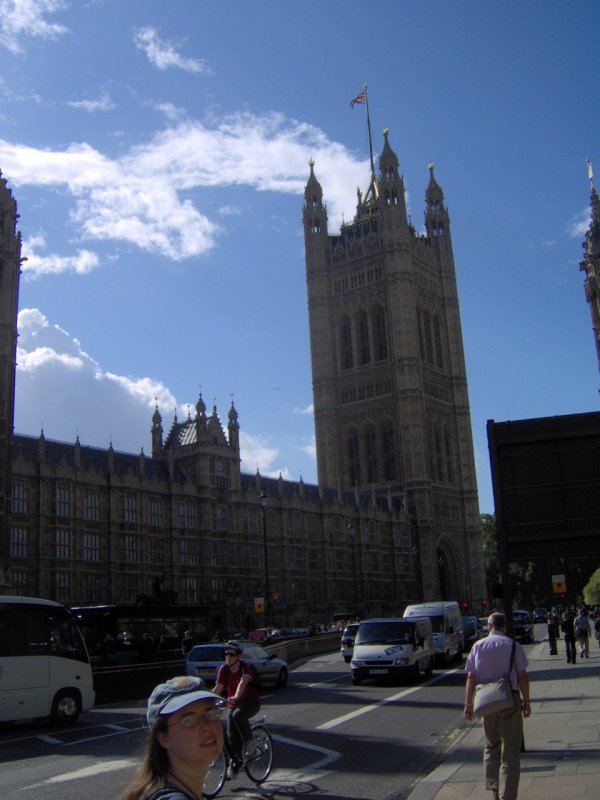 We went into Westminster Abbey right after it opened: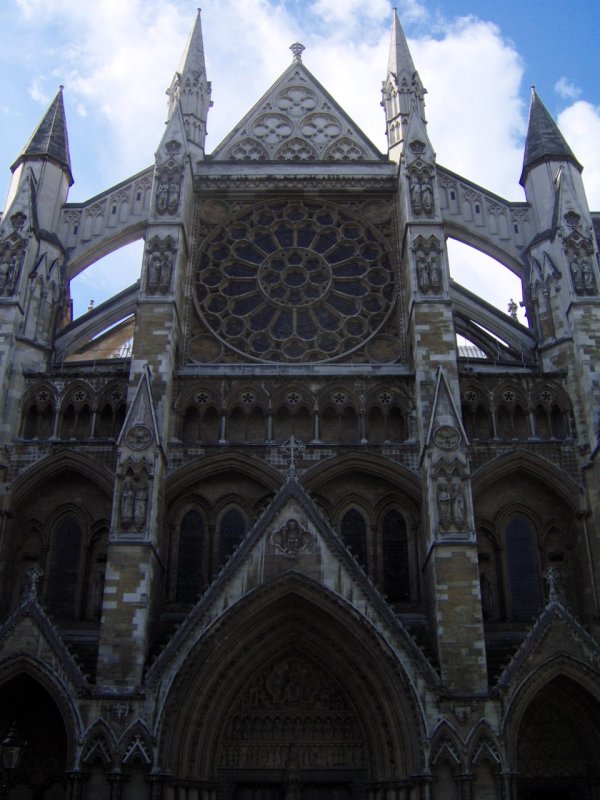 The graves of many famous people are inside Westminster Abbey, including the remains of most of the former Kings and Queens of England. Poet's corner is also there, where there are monuments to many famous authors.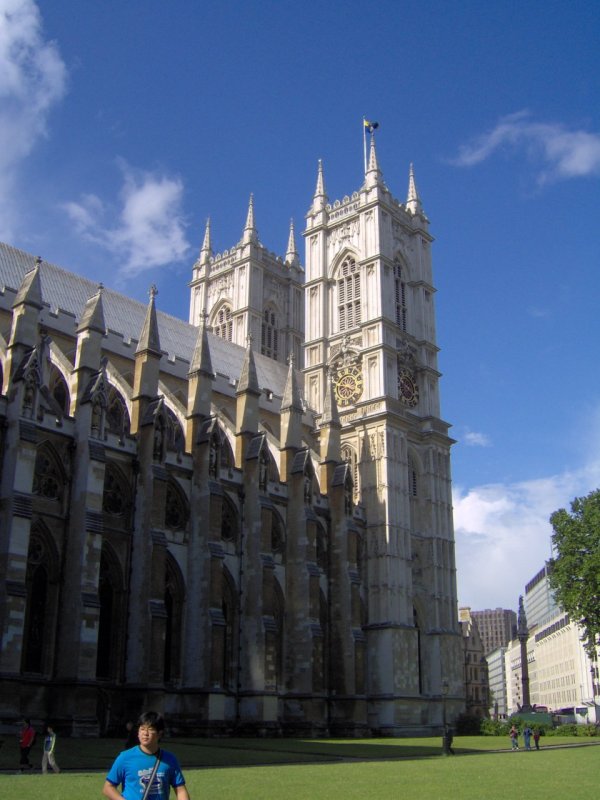 We met up with Kristina and continued on.

We went through St James Park, which had some exotic birds. This weird-looking one is a Eurasian Coot: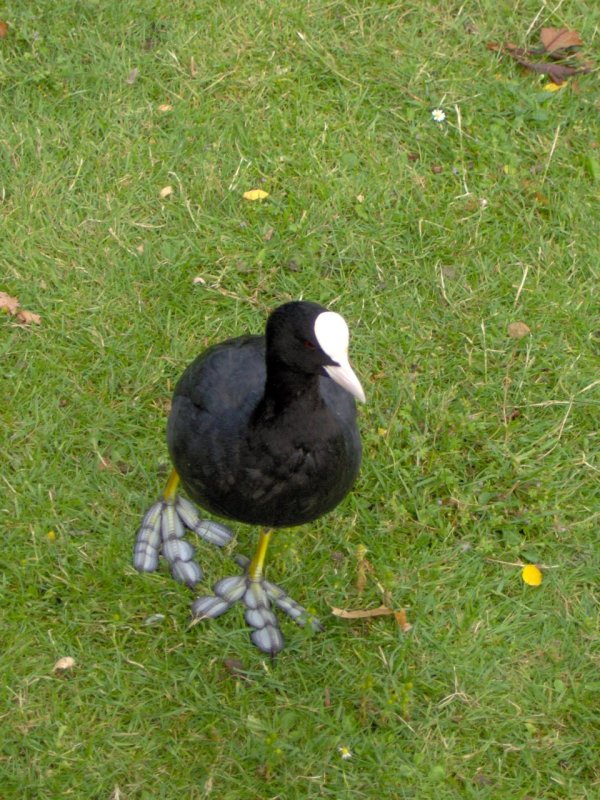 We went to Buckingham Palace to see the changing of the guard. We passed by some of the guards warming up beforehand at the barracks: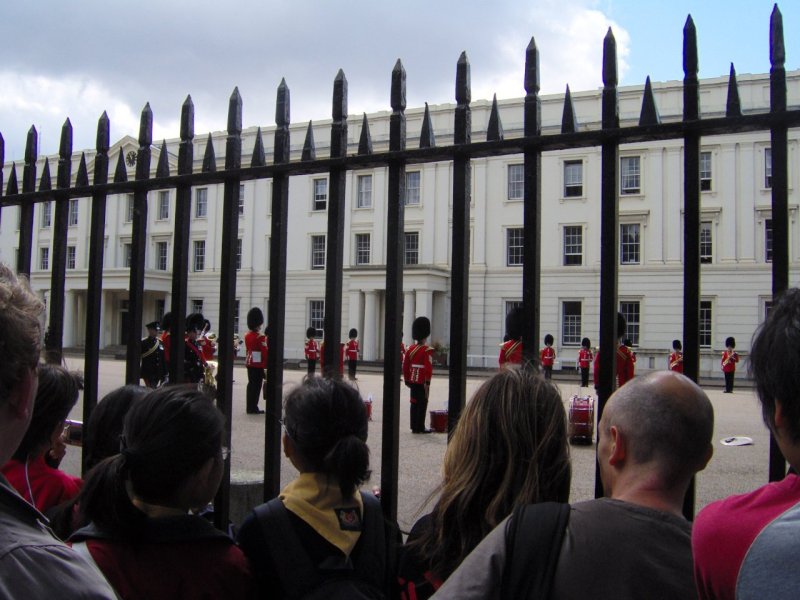 It was a bit hard (i.e., impossible) to see the actual changing unless you pressed up against the fence. Jess did that; the rest of us watched from a distance: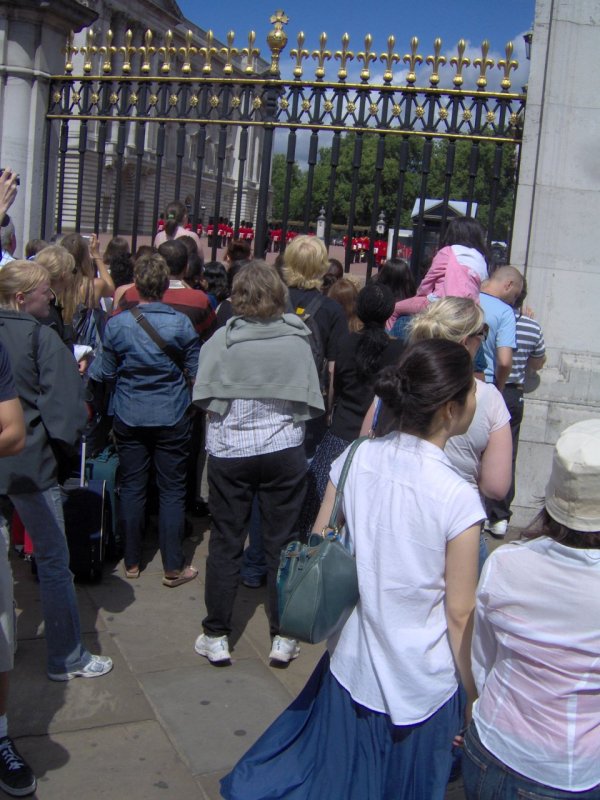 Here is Buckingham Palace. The flag flying over it means the Queen is in residence: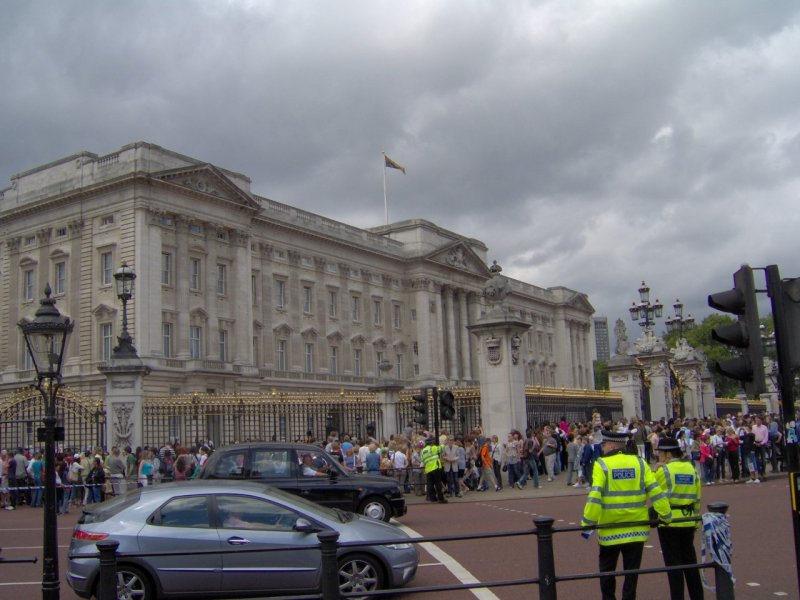 After changing the guard, they marched around a bit, and the band played the Indiana Jones theme as well as the Imperial March from Star Wars. (I have a movie of this if you don't believe me).

We moved on, passing lots of people heading towards the palace in really fancy dress clothes. We could only imagine that they were on their way to have tea with the Queen or something similar.

We came to Wellington Arch, which was for a time London's smallest police station: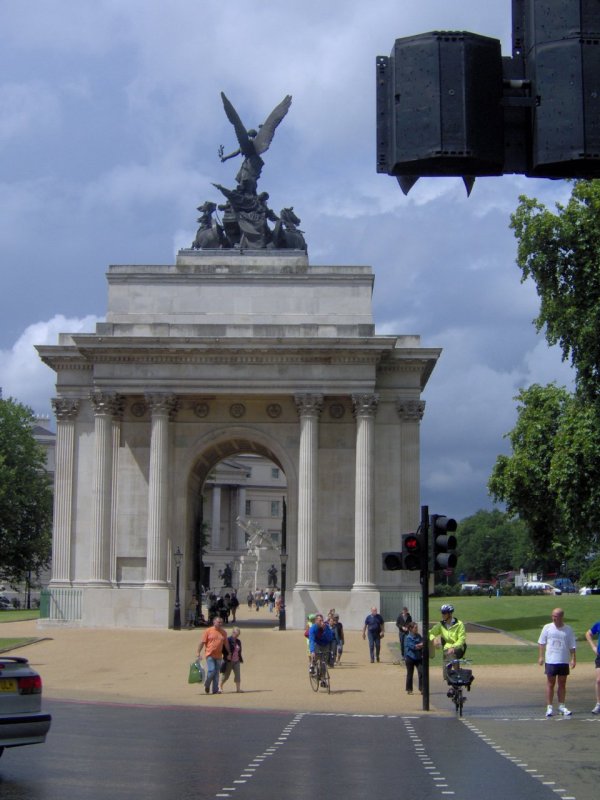 Near the arch there were three road crossing signals: one for pedestrians, one for horses, and one for bicyclists: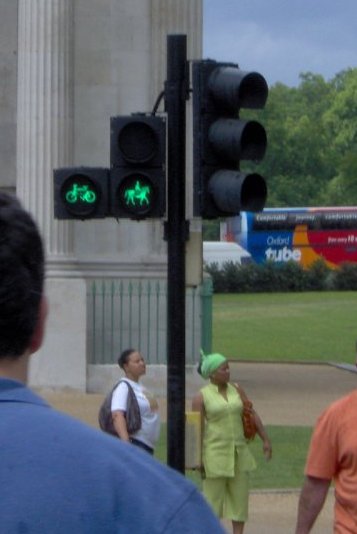 We walked in Hyde Park which had colorful flower beds: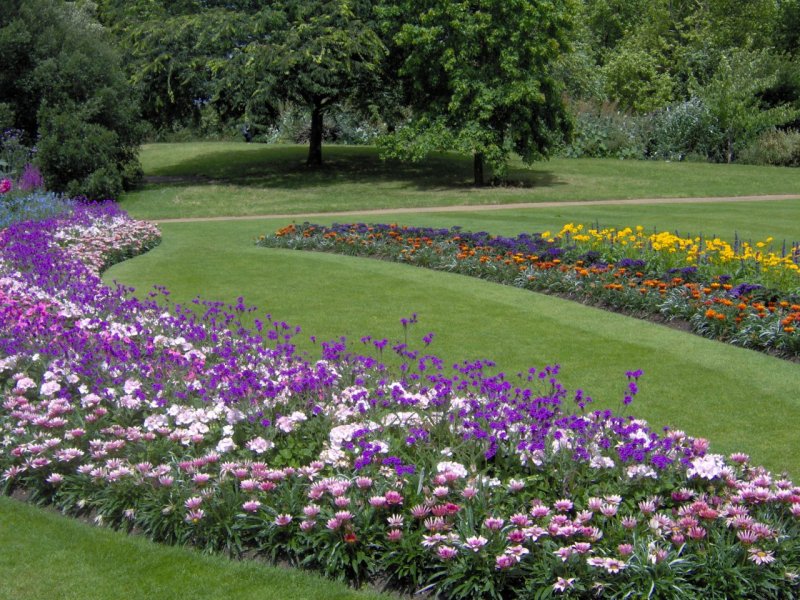 We walked by Harrods, the famous department store: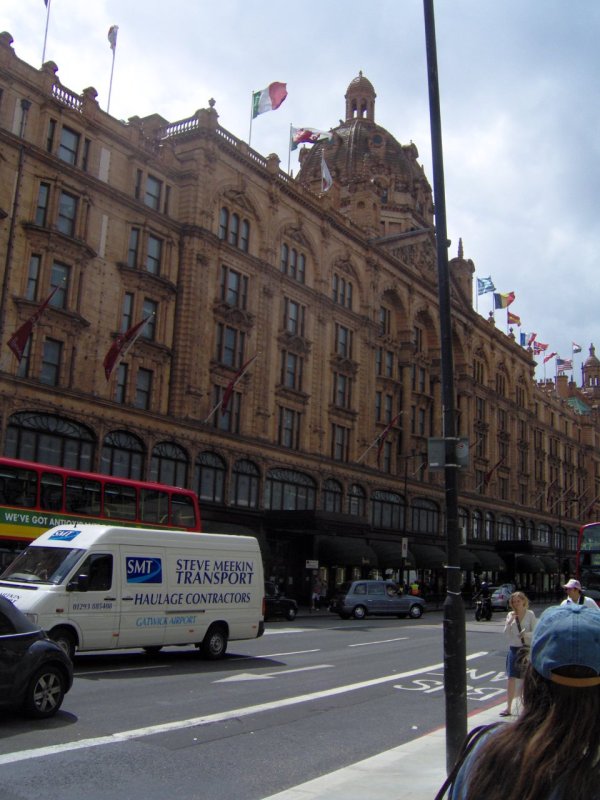 The point of all this walking was to get us closer to the Science Museum... [Ooh, what thrilling thing could be there? You'll never guess -K]
---
Continue on to more of day 7 in London