Family Visit and Watkins Glen - June 2007
My family came to visit, and as always it unfortunately coincided with a paper deadline. Luckily this time I got to see them a lot despite having writing to do.

We took them out to Hammondsport to see the Glenn H Curtiss Museum where unfortunately I didn't think to take any pictures. It was a very nice museum. And Curtiss was an impressive guy. He started out working on bicycles (he used to ride his bike from Rochester to Hammondsport [70 miles] to visit his grandparents for the weekend!), and then went on to build motorcycles. He had the land speed record for a while (136mph on a device that was basically a V8 engine strapped to a bicycle), and went on to develop some of the first airplanes.

Hammondsport is at the very bottom of Keuka lake, which was looking scenic that day: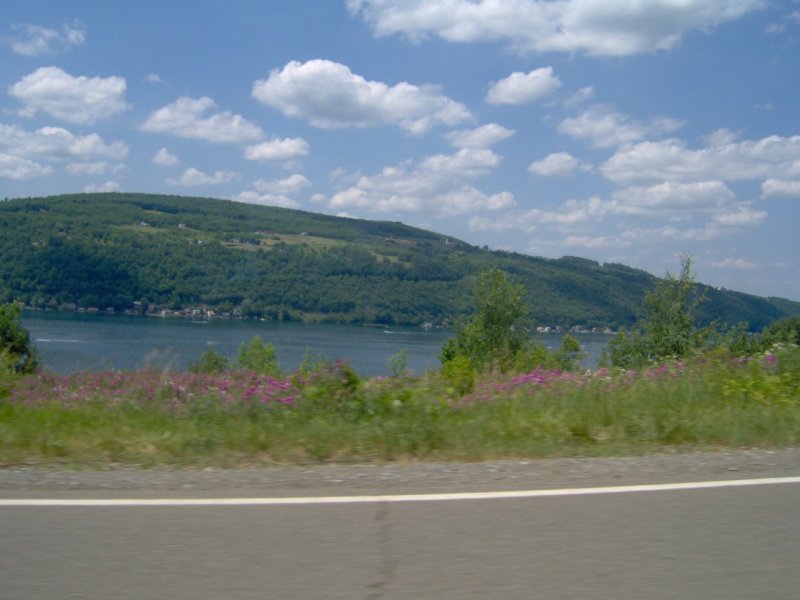 On the way back we stopped in Watkin's Glen. Kristina and I had been there before back in May of 2003, but this time was a lot less rainy and we have a better camera now.

Here's a pretty view of the glen: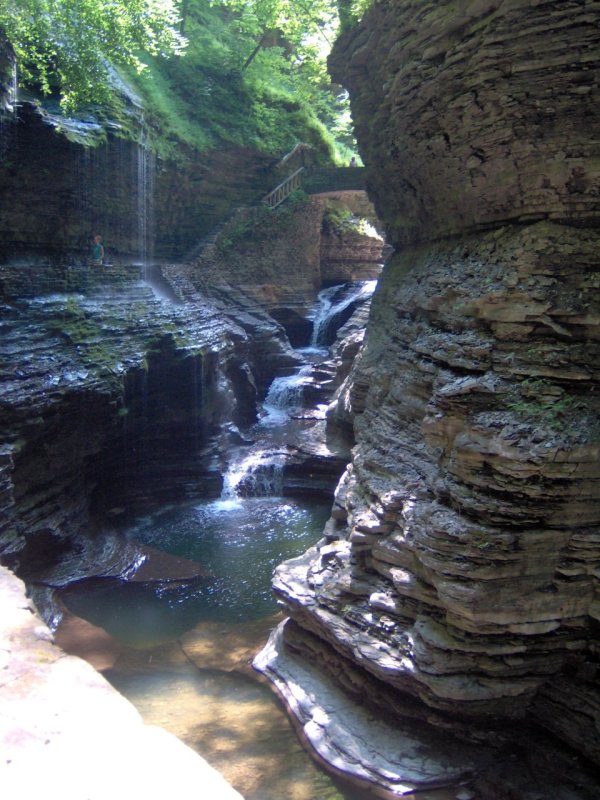 Here's another waterfall: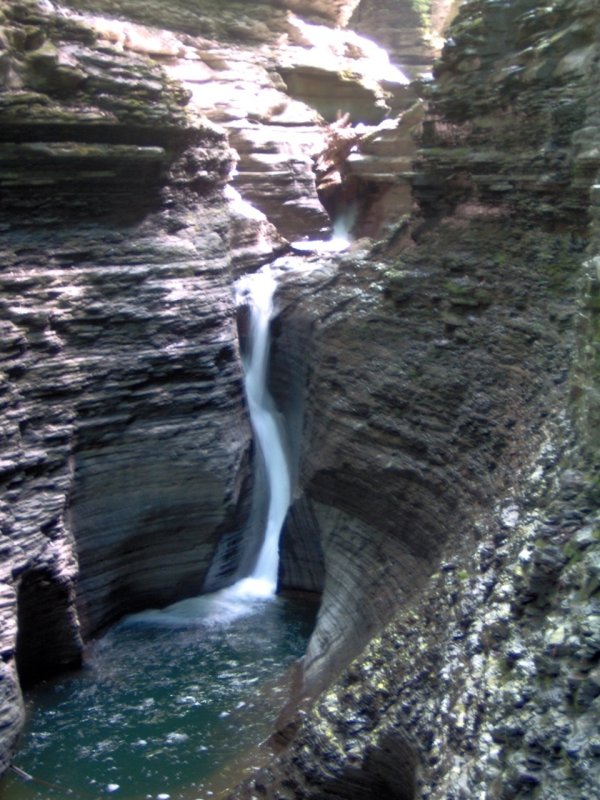 We walked up to the rim trail and across the old bridge at the top: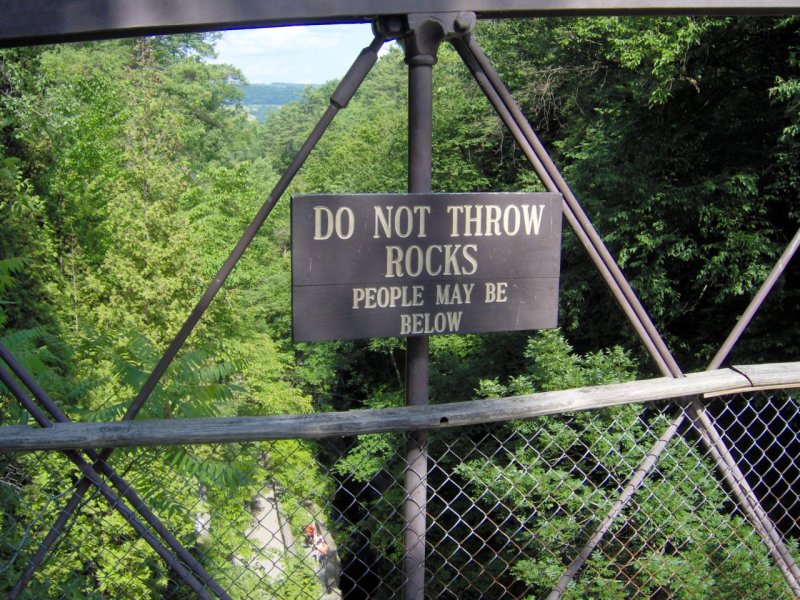 You get to walk behind a waterfall: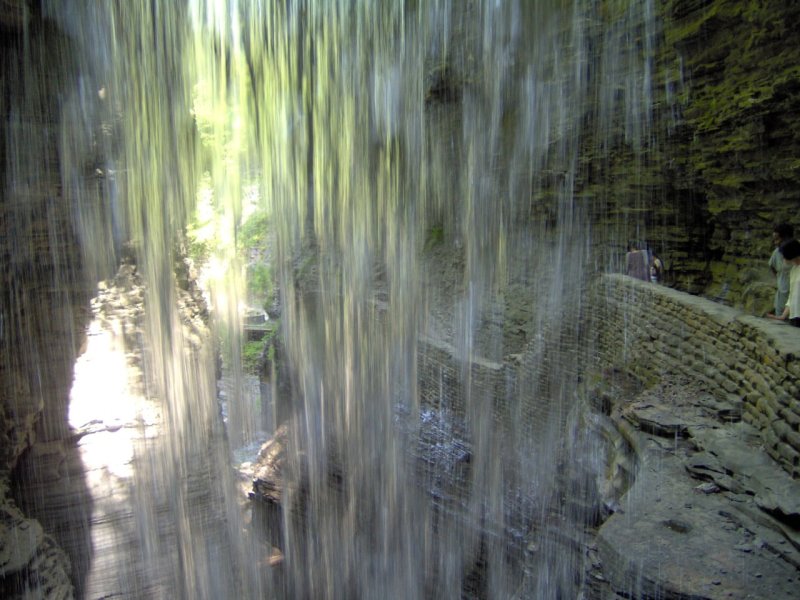 Looking downstream you get a cool view that looks like a canyon: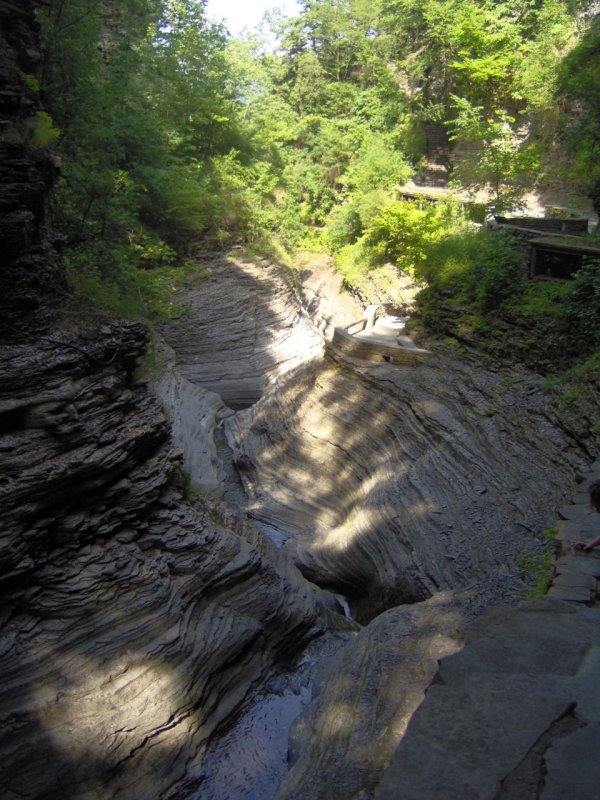 After that, we saw at least one more waterfall in Montour Falls, and then went home exhausted. The next day we picked strawberries and viewed upper Taughannock before sending my parents back to Maryland...
---
Back to the Early Summer Pictures