Lower Clark Gully, and Camping
We had already done a lot of biking and climbing, but Kristina was not ready to rest! So we pushed on to another neaby falls, Lower Clark Gully.

This waterfall was a short, flat, walk compared to the others we had done recently: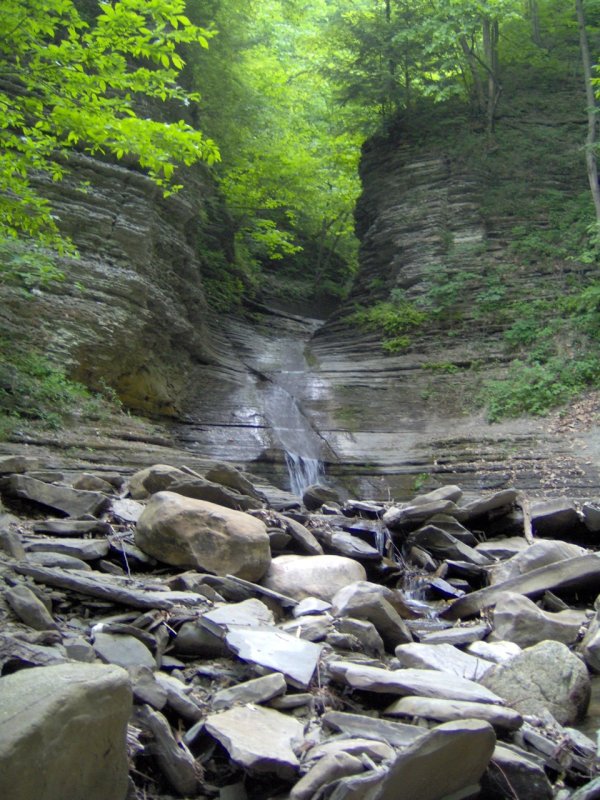 By now it was getting late, so it was time to head back to our campsite. We got turned around a bit in Italy again, but made it eventually. Here is the view of Keuka Lake from the shore in the park: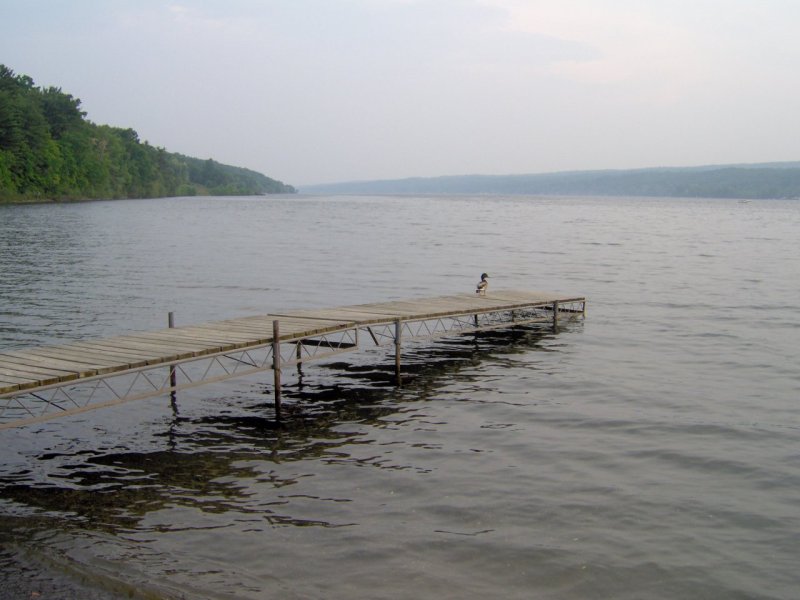 Here are a few GPS readings showing where the above picture was taken, as well as where our campsite was: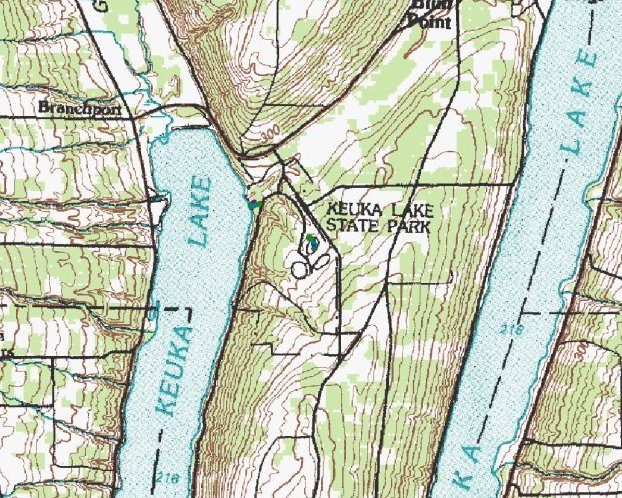 I got a fire going, and we made supper. We roasted hot dogs and biscuits on sticks: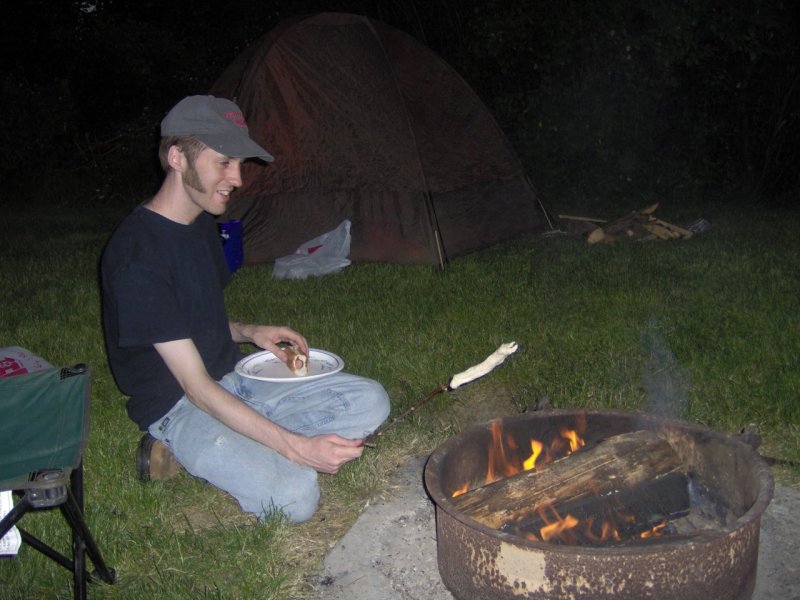 We sat by the fire, and watched the stars come out. The tent (which we were using for the first time) worked well, and the ground was relatively comfortable. Unfortunately there was a noisy party going on all night on the other side of the campground so it wasn't as easy to sleep as it should have been.

In the morning we got up, made breakfast, packed everything up again, and went to see a few more waterfalls.
---
On to Onada Park and Grimes Glen