Another Trip to Buffalo
Right before Christmas I went with Kris to visit her family outside of Buffalo.

Along the way we stopped at Letchworth State Park. Unfortunately because it was winter we could not see the falls. But here are some pictures of the flood control dam and the gorge.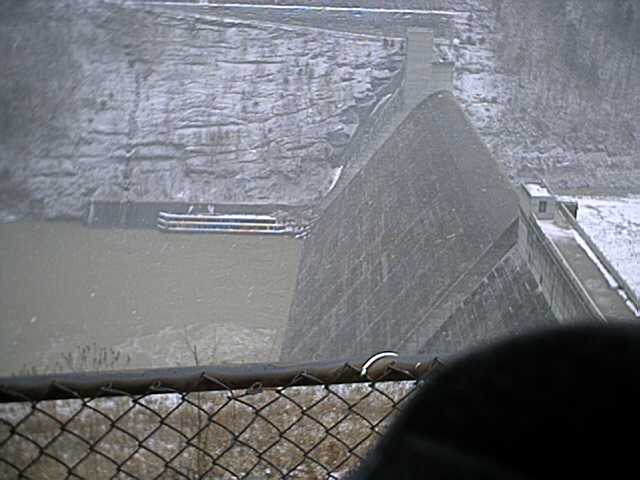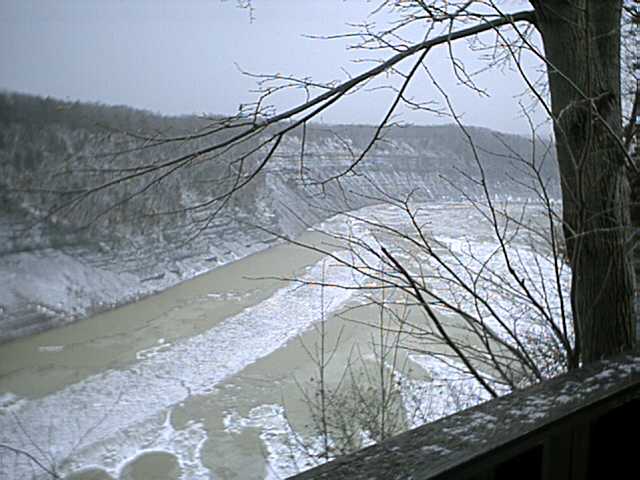 ---
While there we took the requisite trip to Niagra Falls. Unfortunately it was dark. They had cool lights on the falls, though, but my camera could not cope. Also even under 10 layers of clothes I was freezing even though it was unseasonably warm and ice-free.

Here is the Horse-shoe falls from above with yellow lights on it.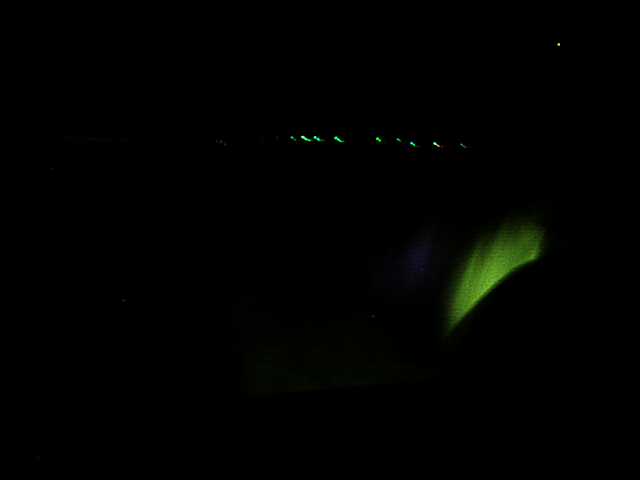 Here are some of the rapids you can see from near Goat Island.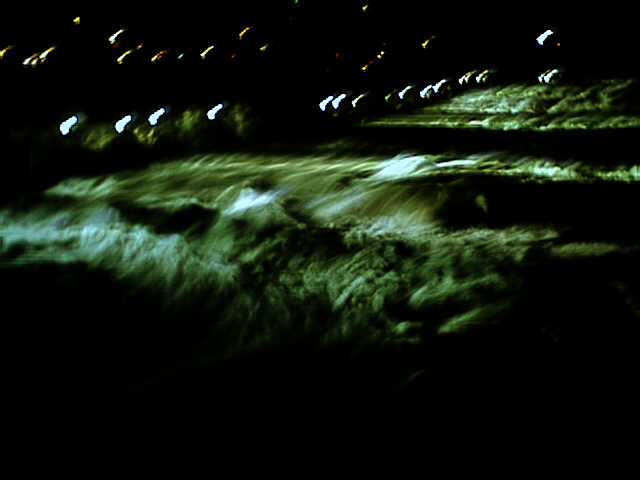 Looking down-stream from same rapids. The purple mist is rising from the falls.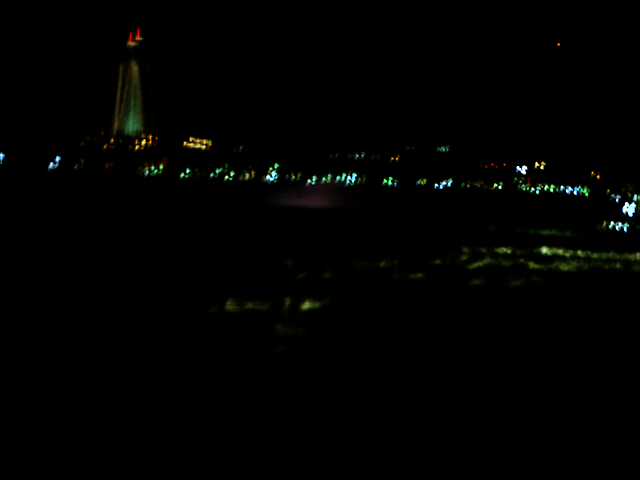 Here is the American Falls lit in white from the Canadian side.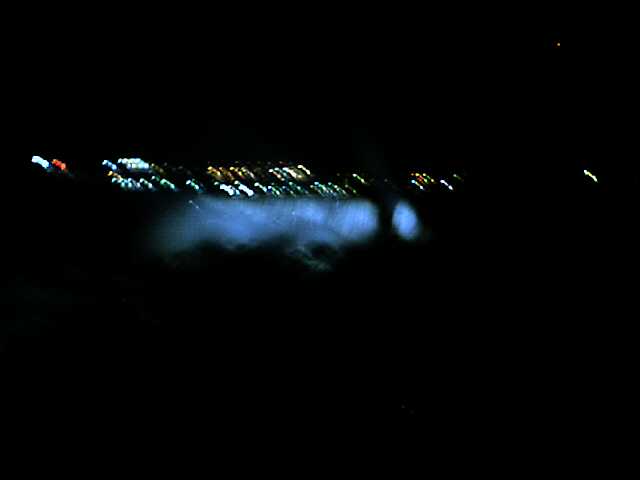 ---
We went to a cool Christmas-light display on the Canadian side. [There was none on the American side this year, due to a complicated story involving Native American land rights and casino building].

At the end of the light show we were handed a box. It had this bizarre book/tape included that told the story of "Sparkle the Christmas Light". Also included was Sparkle himself, self-proclaimed King of the Christmas lights [and an actually working bulb]. Surreal. You could listen to his song in French and English. You might not believe me so I've included a picture.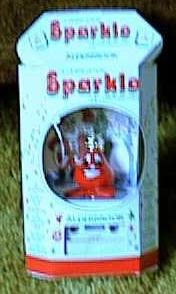 We annoyed the customs official by dutifully reporting Sparkle when asked if we obtained anything in Canada.

[NOTE! Canadian people in desperate search of a "Sparkle the Christmas Light" because yours has broken! (And yes, there has been more than one of you). I do not have Sparkle, my girlfriend's family does. I do pass along the desperate pleas, but so far none have been convincing enough for them to figure out where they put it].
---
And that's all I have pictures of. I flew back into BWI to find with surprise it was snowing in Maryland. It never snows in Maryland on Christmas.

Poor Buffalo had 6+ feet of snow last year over Christmas but had practically nothing this year.

Maryland had a surprise 6+ inch snow storm. Well... all of Maryland except where I live. You can drive 5 miles in any direction and find an abundance of snow. But here the snow turned into an extremely heavy rain storm half way through, only turning back to snow Christmas afternoon. From the air it has to look like a brown bullseye at the top of the Chesapeake.

But I should not complain, we've had a huge number of early-season snow storms this year.

Christmas itself was enjoyable though fairly uneventful.
---
Back to the Pictures Page