Trip to Buffalo, August 2003
---
I am writing this in 2006, apparently at the time I forgot to do a writeup. So this will be somewhat brief.

We were going from MD to visit Kristina's family in Buffalo, and we had Kristina's youngest sister along.

Along the way we decided to stop at Letchworth State Park in NY. Kristina and I had tried to visit here earlier, but it was closed due to snow.

Here is the upper falls. The train bridge above was at some point one of the highest wooden bridges in the world. Of course, it burned down (under mysterious circumstances) and they built this one. We actually saw a train go across while there.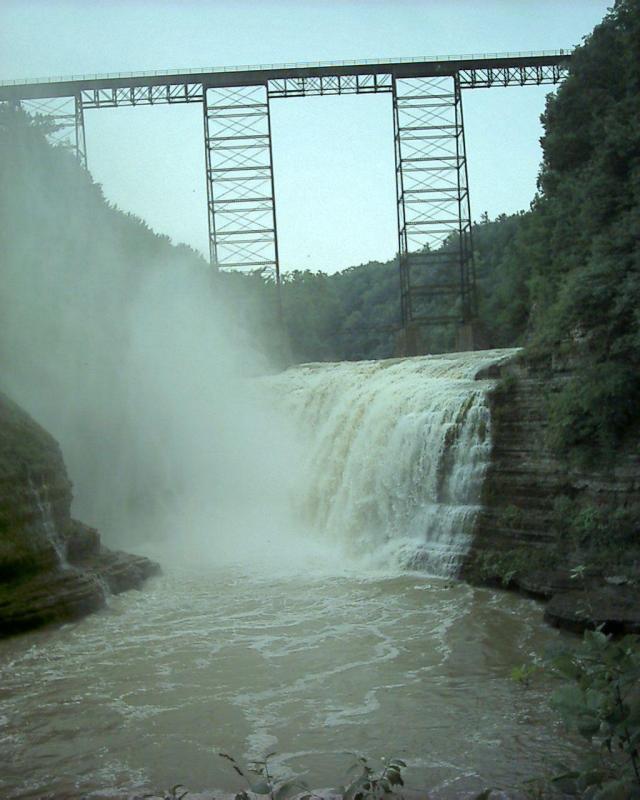 This tiny falls is apparently known as "Shadow Cascade" and was by the side of the trail: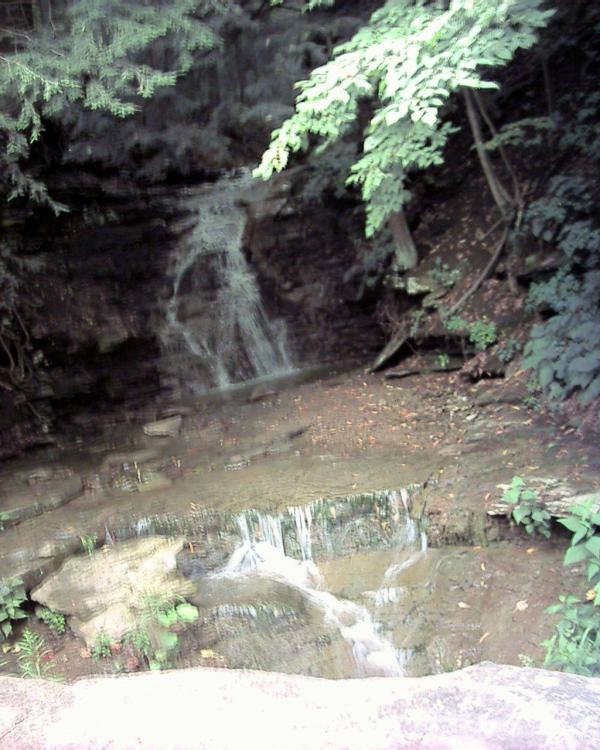 The middle falls are the most impressive, I didn't manage to catch them all on one picture. One of the little dots on the far side is Kristina's sister.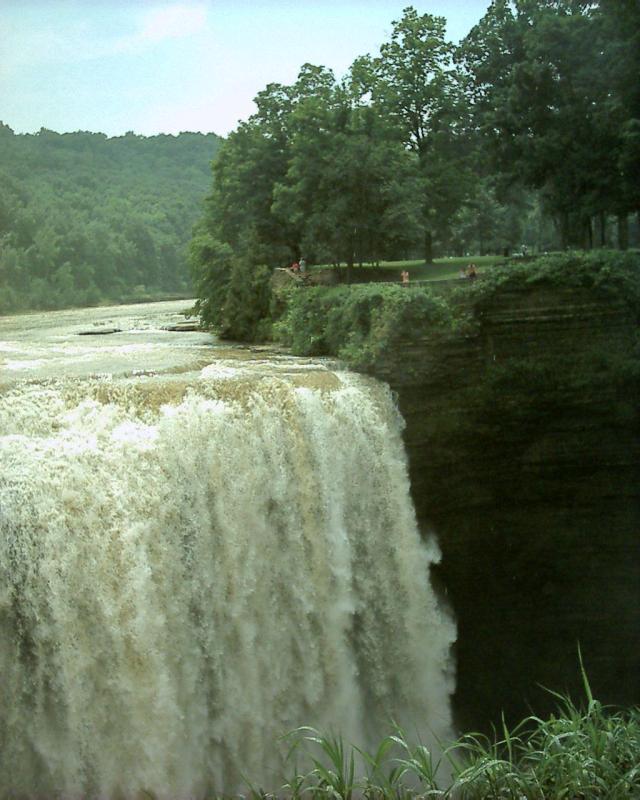 The lower falls was hardest to see: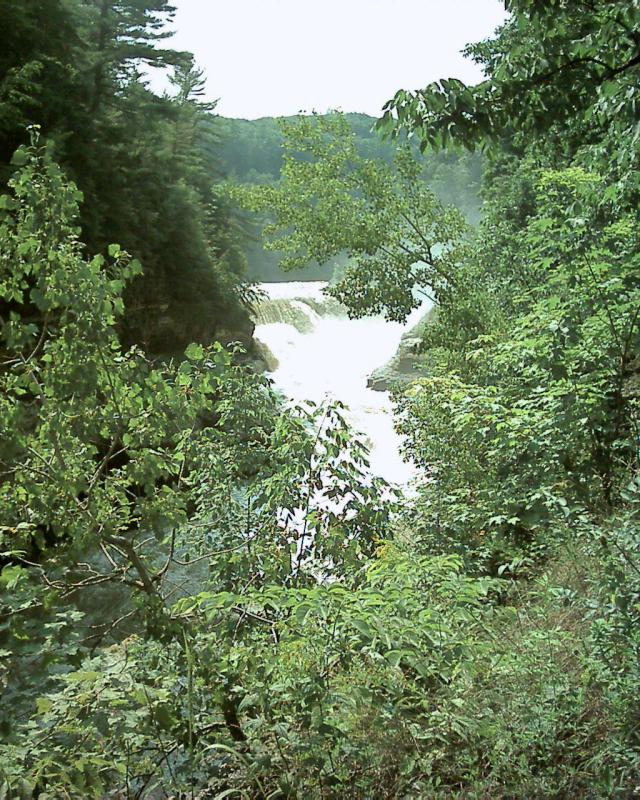 You could take a trail down near the water level below the lower falls, and there were some neat rock formations: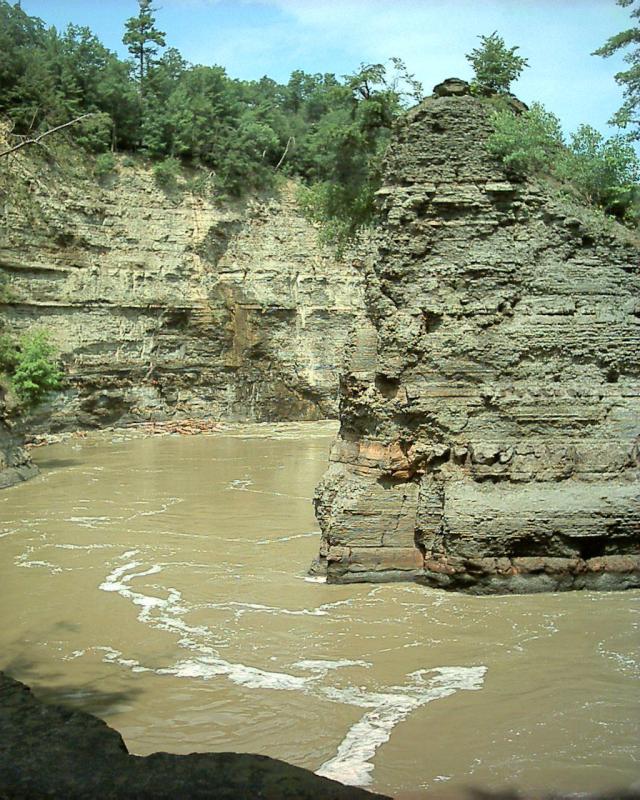 Here is a view from what they called "Inspiration Point". You can see the upper and middle falls from here: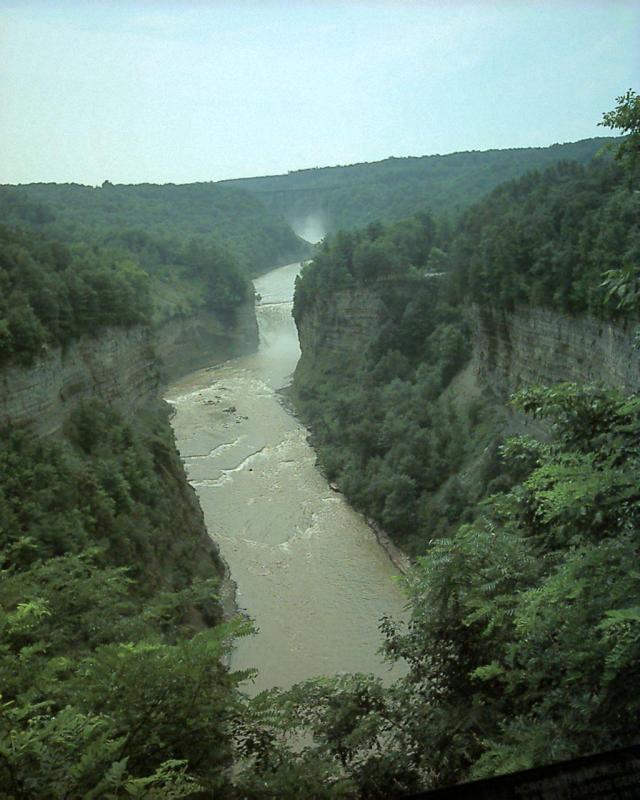 At the end, you could see the Mt. Morris dam, which controls the Genessee River and keeps it from flooding Rochester, etc. It's an impressive bit of modern engineering, but even more impressive was an old canal from the 1800s that skirted the very edge of (and I think even bridged) the gorge.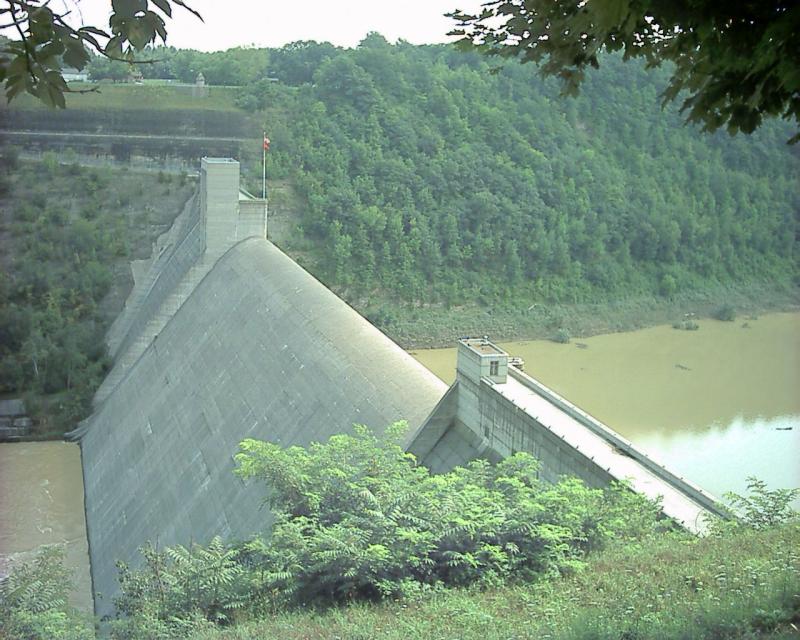 After this, we continued on to Buffalo. As always, Kristina talked us into going to see Niagara Falls, and for the first time I went on the Maid of the Mist: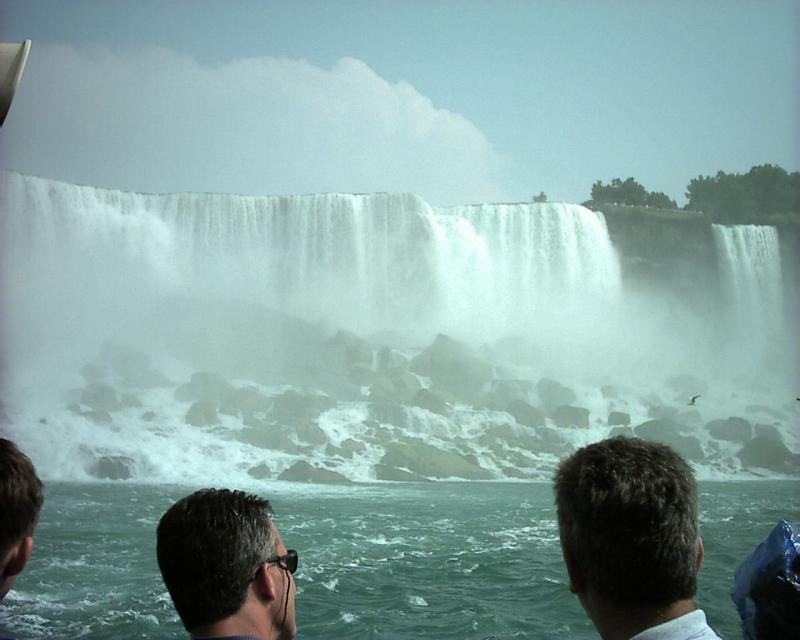 We did some other fun stuff, like picking fruit at the orchard. Some less fun stuff like moving heavy things up setps. But all too soon it was time to head home. We had to rush to get back to Baltimore in time to pick up my family from the cruise-ship terminal, and we hit one of the worst Thunderstorms ever on I-83 near Harrisburg. But luckily we made it through safely. And then it was time for me to pack up my stuff and get ready to move to Ithaca!
---
Back to main pictures page