Cast a write-in vote for Metrocat as SGA President.
---
Breaking News
Metrocat is outraged to report that the "Write-in Vote" option is no longer available. He suggests that appropriate action be taken, such as a massive noisy protest on McKeldin Mall.

The powers-to-be fear Metrocat, and thus have stopped him the only way they know how, by disrupting the Democratic process. The SGA menace can no longer be denied, their reign of terror is drawing to a close.

As alternate forms of protest, Metrocat reluctantly endorses either the "Abstain" button, or the "Un-party" (in the hopes that they aren't just a gimmick).

One may also send mail to the Diamondback and voice your displeasure.
---
Metrocat 2000
Metrocat hopes that this, his third run for SGA president, will finally be successful. Soon, all will know the majesty and power that is the reign of Metrocat.

He is willing to take time to run the SGA while still keeping busy with his other primary activities: chasing mice, playing with big balls of yarn, and building impenetrable fortresses from which to conquer the world.
---
The Metrocat Platform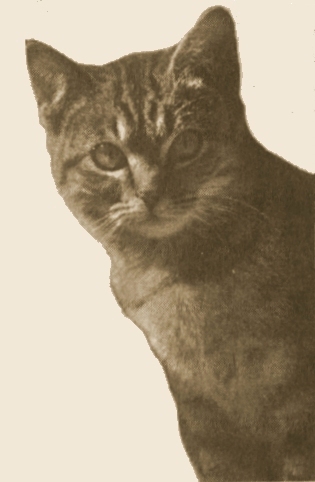 Parking

Metrocat advocates the destruction of dorms for more parking spaces.
Metrocat advocates the abolishment of the Department of Campus Parking.

Housing

Metrocat advocates the destruction of parking spaces to build more dorms.
Metrocat advocates cable in the dorms.
Metrocat promises 10-ply toilet paper, more than thrice the ply of any other party!
Metrocat understands that you, the student alcoholic have special needs. RAs will be instructed to provide liquor to students who cannot afford it, or who are not yet 21.
Metrocat will support any plan to make the dorm networks faster, which will allow for smooth-playing network games and lightning-fast porn downloads. Fiber optics in every outlet!
Metrocat knows that room selection is frustrating and arbitrary. The current room selection process will be abolished and replaced by something much better.
Metrocat will allow pets in campus housing, with preference toward cats and robots.

Dining Services

Metrocat will abolish the point plan. In its place, Metrocat will distribute food to students as they need.
Metrocat will create three vast new dining halls on campus, replacing Main Administration, A.V. Williams Building, and Tydings Hall.
The funds used to sponsor Dining Services' monthly "novelty meals" will be instead used to throw campus-wide ice cream parties (with non-dairy snacks for vegans and the lactose intolerant).

Campus Safety

Metrocat will augment the campus police department with a large number of crime fighting robots.
Metrocat will replace the existing bus routes with a high speed monorail system to enhance transportation both on and off campus.

Student Groups

Metrocat will fund any campus group up to $50,000. The money will come from selling unpopular faculty to the highest bidder.
Metrocat will reduce the red tape involved in starting new groups. New clubs will be required to submit the student ID numbers of 10 members, up to 60% of which can be imaginary.
Metrocat is against the dominance of Greeks in the SGA.
Metrocat enjoys the company of the campus fraternities and sororities, and will give them the "bottomless budget" benefit normally accorded to tenured faculty.

The New Arena

Metrocat thinks the new arena should be built entirely underground, thus preserving the Environmental integrity of North Campus.
Metrocat thinks that imposing a $110 Cable fee on all students is morally wrong. If Comcast wants to shoulder its way on campus, forcing cable into our dorms, the least they can do is cover the cost of the first few years of basic services. He will also lobby for as many premium channels as the coaxial cable will permit.

Campus Sponsorship

Metrocat is against monopolistic restriction of student choice and the commercialization of a public university. He will reinstitute Coke and Utz along side their Pepsi counterparts in campus stores and dining halls.
Metrocat, while morally against the Microsoft Corporation, understands that many students use their products. Therefore, he heartily encourages the copy and distribution of their software on campus sponsored "Warez" sites, saving the campus millions of dollars in license fees. [Note... Metrocat does not encourage piracy. These servers would be for legitimate backup purposes only].

Space Exploration

Metrocat strongly supports the formation of a campus space program. By then end of his term, he would like to see campus bases on the Moon, Mars, and the nearer asteroids.

Closing Note

If elected, Metrocat will be available to DJ at parties.
---
About Metrocat
Born in obscurity somewhere in the Metropolitan Area, Metrocat became a household name the day he appeared on the front of the Washington Post's Metro section. Since then his advocacy of student rights and his battle against the forces of evil have made him a hero to many throughout the world.

Entering the political arena for the first time, Metrocat boldly says what other politicians won't. Help Metrocat make our campus a better place. Courageously cast your ballot for Metrocat this week.
A vote for Metrocat is a vote for Truth, Justice, and the Maryland Way!
---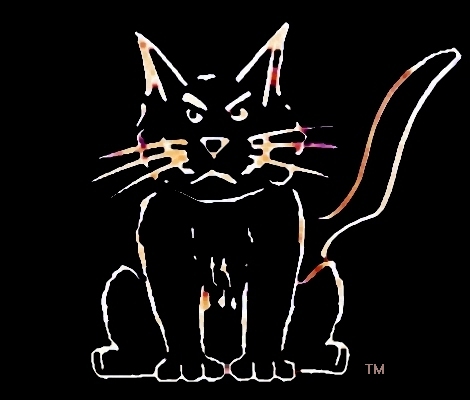 ---
Write-in METROCAT for SGA President on April 12 or 13
Vote at Testudo
---
Send comments to: VoteMetrocat@hotmail.com